Sidra Medicine Annual Report: 2020
"A healthy population is essential to a strong, prosperous society, and throughout 2020, Sidra continued to provide uninterrupted comprehensive specialist healthcare services for children and young people; and exceptional maternity, gynecology and reproductive medical services for women, previously unavailable in Qatar and the region." – H.H Sheikha Moza bint Nasser, Chairperson of Qatar Foundation
In 2020, despite the challenges of the pandemic, our hospital made great strides and provided outstanding care to 159,239 children and 33,312 women in our outpatient clinics. We had 43,693 urgent care pediatric patients and 3,594 women. We had 19,172 inpatients in pediatrics and 2,218 in women services.
Our multidisciplinary teams across our hospital found innovative and new ways to serve our patients and families, keeping them and our staff safe and our hospital COVID free. In addition, we achieved we also put forward innovative solutions to address COVID-19 by developing new testing methods.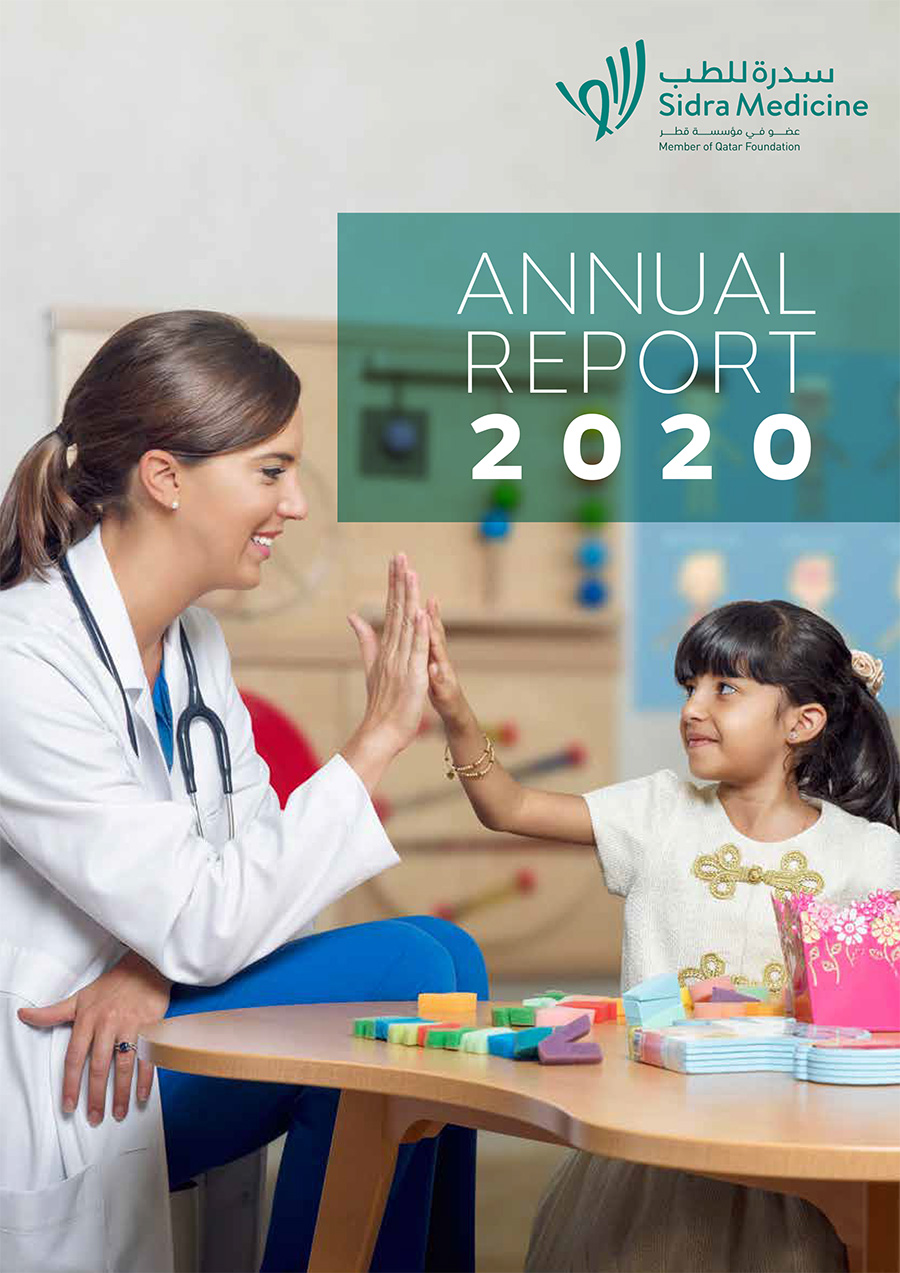 We are pleased to share with you our Annual Report from 2020 featuring our key milestones covering the clinical, research and medical education spectrum of our healthcare organization.