QF Entity coincides new service opening with World Menopause Day
18 October 2022, Doha, Qatar – Sidra Medicine has launched a new Menopause Clinic, a comprehensive service dedicated to the management of women's health during midlife, menopause and beyond.
The clinic, part of the hospital's Well Woman Health service at Sidra Medicine, offers specialist care for women during all stages of menopause transition. This includes perimenopause, menopause and post menopause as well as premature or early menopause. The multidisciplinary service consists of expert gynecologists, endocrinologists, psychologists, dieticians and physiotherapists, and is structured to cover the clinical, physical and psychological aspects of menopause.
Dr. Johnny Awwad, Executive Chair of Women's Services at Sidra Medicine said: "The launch of the menopause clinic is part of our ongoing expansion to offer a holistic approach to women's health and wellness. We are pleased to launch the service to coincide with World Menopause Day, which falls on 18 October every year. Through this service, we want women in Qatar to know about the support options that are available to them and most importantly that they continue to have more choices when it comes to their health."
The menopause clinic offers consultations for women experiencing perimenopausal or menopausal symptoms such as vasomotor symptoms (hot flashes and sweats); psychological symptoms (depression, mood swings); musculoskeletal symptoms (osteoporosis and joint pains) and excessive or irregular menstrual bleeding over the age of 45. It will also address risk factors such as osteoporosis, heart disease; cervical cancer screening and guide patients on treatment programs such as hormone replacement therapy.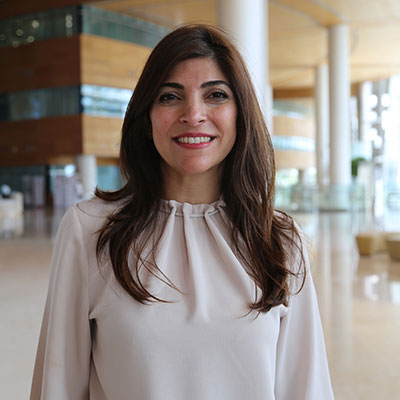 Dr. Rudaina Hassan, Consultant Obstetrician and Gynecologist at Sidra Medicine said: "Many women still continue to ignore menopause symptoms, dismissing reasons to go see a doctor because they believe that hot flashes, weight gain, incontinence or abnormal bleeding are part of the normal course of experiencing menopause. However, certain symptoms need a thorough review, as at times they may indicate more serious conditions such as thyroid disorder or cervical cancer. Our advice for women over the age of 35, is to schedule a complete gynecological check-up."
"One of the important aspects of having such a service available for women experiencing menopause is to support them through this new journey with specialist care. We offer our patients a safe space, equipped with the latest technologies and staffed by experienced team members, for them to discuss their diagnosis and agree on the best possible treatment options together. Menopause is a natural transition, and with the right guidance and support, we want our patients to understand that they now have the resources to live their best possible life," continued Dr. Hassan.
For details about the new menopause clinic, please visit: Gynecology | Sidra Medicine or call 40037113.