QF entity microbiology team establishes cost efficient procedure to rapidly identify microbes causing sepsis
Microbiologists at Sidra Medicine have developed a new blood processing method to quickly identify bacteria and other microbes in blood infections such as sepsis. The method is based on matrix-assisted laser desorption/ionization time-of-flight mass spectrometry (MALDI-TOF MS).
The new procedure is currently being applied to rapidly test for blood infections in children admitted to Sidra Medicine. It has accelerated the turnaround time of bacterial and fungal identification from days to minutes; allowing early initiation of appropriate antimicrobial therapy and infection control measures at the hospital.
Dr. Andrés Pérez-López, Senior attending physician in Microbiology who led the study at Sidra Medicine said, "Sepsis, which is caused by harmful bacteria, can be life-threatening unless immediately treated with appropriate antibiotics. Our study demonstrated the outstanding performance and early improvement on the management of pediatric bloodstream infections. The procedure is also very cost effective compared to other methodologies being used globally."
"We also believe that the new processing method has a bi-directional benefit. It will help physicians effectively prescribe antibiotics to pediatric patients before the standard culture and antibiotic susceptibility test results are available. Also, by being on an antibiotic which is more effective, will help patients recover early. Secondly, rapid identification may also help reduce unnecessary antibiotic usage in patients with insignificant, positive blood cultures," continued Dr. Pérez-López.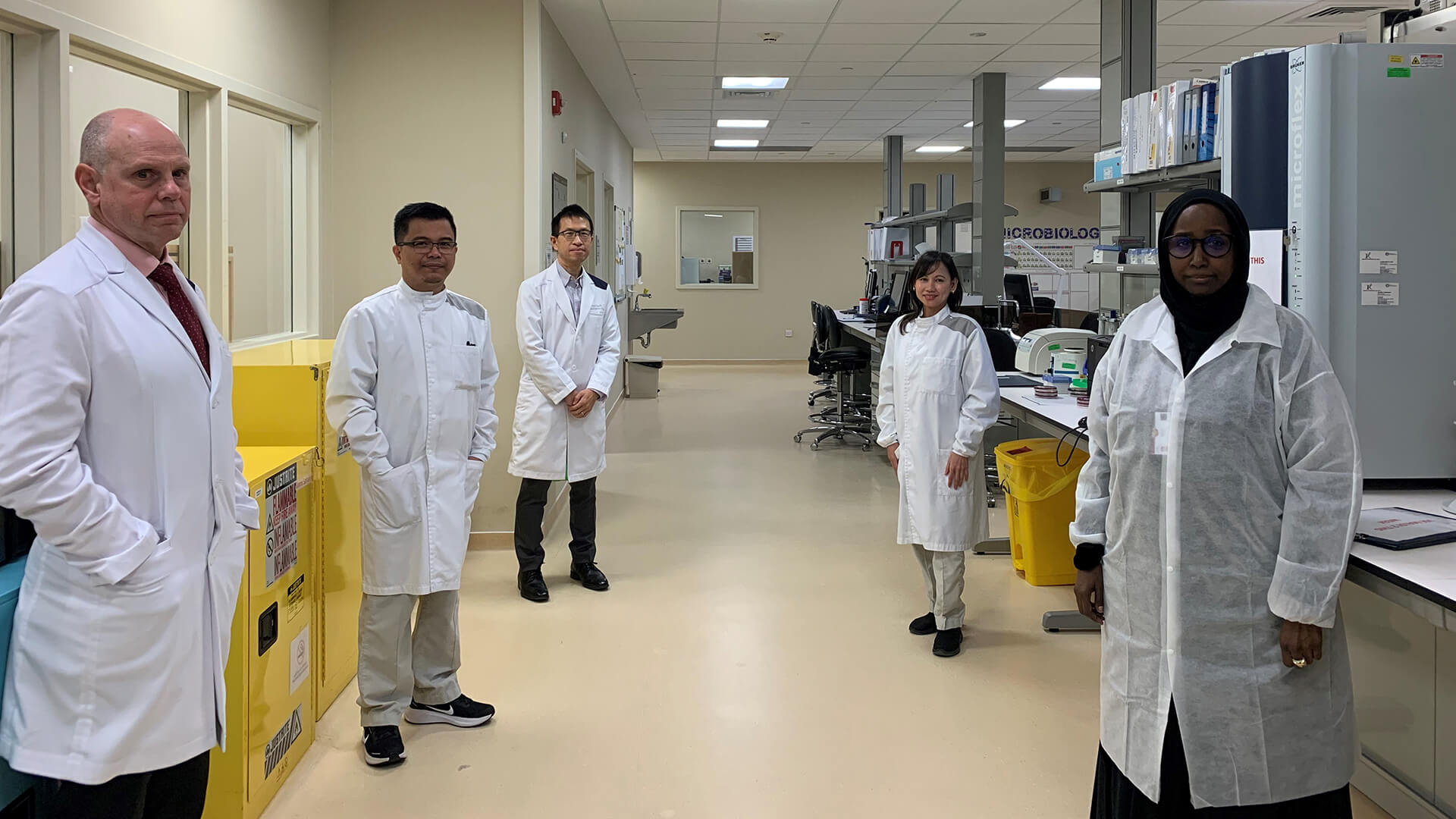 The microbiology team from Sidra Medicine comprised of Dr. Andrés Pérez-López; senior technologist, Nazik Elamin; technologists Rhanty Nabor and Sarah Dumindin; and senior attending physician, Dianne Roscoe; clinical microbiologist, Mohammad Rubayet Hasan; Operations manager, Mohammed Suleiman; and the Division Chief of Microbiology, Dr. Patrick Tang.
The methodology has been published in leading microbiology journal, Microbiology Spectrum.
Dr. Patrick Tang, Division Chief of Microbiology at Sidra Medicine said: "I am really proud of how our team continually innovates and seeks to improve patient care outcomes at Sidra Medicine. Rapid identification methods like the MALDI-TOF MS can quickly save lives, because it is inexpensive, user-friendly, and easily integrated into a standard laboratory workflow. This has led to other hospitals in Qatar to implement the new methodology as well. With the study now being published, we hope it will also encourage other hospitals to take up the methodology."