21 December 2022, Doha, Qatar – Sidra Medicine, a QF entity, has announced the appointment of Dr. Iyabo Tinubu-Karch as its Chief Executive Officer.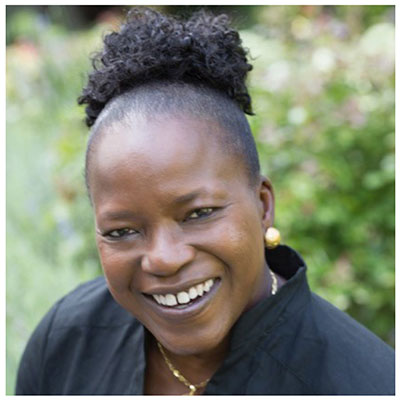 Dr. Tinubu-Karch has extensive clinical experience in general internal medicine, hospital and geriatric medicine. She is certified in health information technology and has led several international based programs about the application of technology in clinical medicine. She also holds numerous high-profile board appointments and memberships in leading healthcare colleges and societies in the United States of America.
Mr. Mohammed Khalid Al Mana, current Managing Director and Member of the Board of Governors at Sidra Medicine said: "On behalf of the Board of Governors of Sidra Medicine, we are delighted to have Dr. Iyabo Tinubu-Karch join us as our new Chief Executive Officer. She has been actively involved with the management team at our hospital, in her previous capacity as a non-executive Board member since 2019, well as in an advisory role with our management committee. Dr. Tinubu-Karch's experience within the healthcare sector and extensive knowledge of Sidra Medicine will be invaluable to lead our organization into a new era."
Dr. Tinubo-Karch was a practicing physician at a number of health organizations in the USA including; Swedish Medical Center; University of Washington; the Department of Veterans Affairs in Seattle and VA Health Care Systems. She was most recently the clinical instructor at the University of Washington, School of Public Health and is the founder and CEO of 6M Geriatrics and Hospital Medicine. Her international roles include serving as a consultant physician in health systems improvement at Lagos State University Teaching Hospital in Nigeria.
Dr. Tinubu-Karch said: "I am honoured to be entrusted as the CEO of Sidra Medicine, a hospital that has positioned itself as a specialist academic healthcare facility with internationally acclaimed physicians, surgeons and researchers. This is an innovative time for healthcare globally with an increased emphasis on precision medicine, which has been integral to Sidra Medicine's strategic focus for both women and children. I look forward to being at the helm of the organization's exciting personalized journey of care and cure."
Dr. Tinubu-Karch received her medical degree from St. Georges University Medical School. She has a master's degree in health administration and conducted her fellowship training in critical care from the University of Washington. She also has a fellowship in geriatric medicine from the Swedish Medical Center and completed her residency in internal medicine from Lennox Hill Hospital. She is a past recipient of the Washington State health information technology grant and previously served on the Washington State Medical Association Health Informatics Advisory and Accreditation Committees.