QF entity leads the conversation on child protection and positive parenting in Qatar
11 March 2020, Doha – Sidra Medicine, a member of Qatar Foundation, organized and moderated the 4th Annual National Committee for Protecting Children Against Abuse to develop collaborative methods and share best practices for agencies in Qatar.
The committee hosted a workshop that focused on immediate priorities such as providing the training, tools and resources necessary to educate schools, counsellors and the community. It was led by the Committee Chair, Prof. Khalid Al Ansari, who is also the Chair of Emergency Medicine and founder of Sidra Medicine's Child Advocacy Program.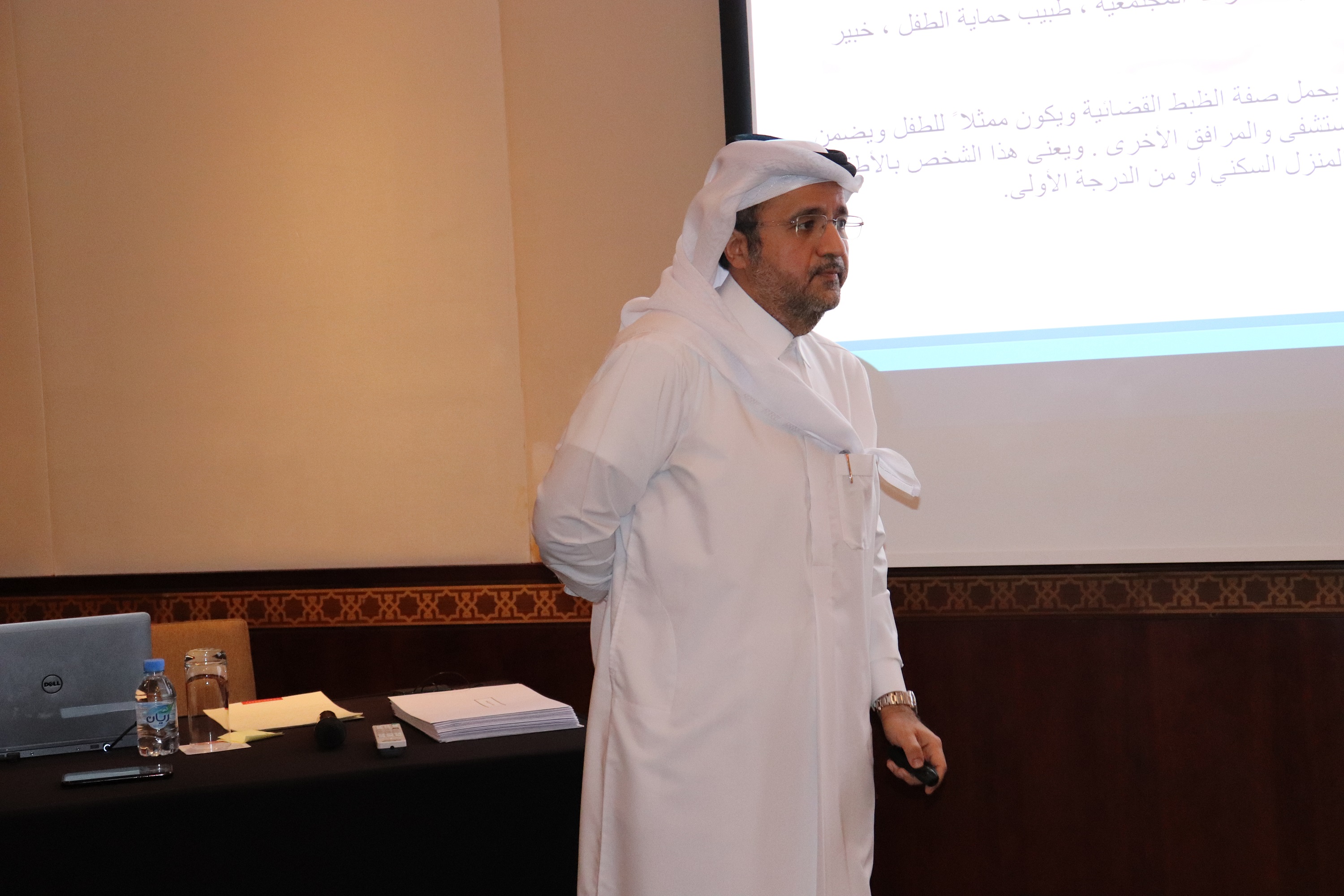 Prof. Khalid Al Ansari at the 4th National Committee for Protecting Children Against Abuse workshop
Professor Khalid Al Ansari said: "Qatar is committed to protecting children and combating child abuse. The National Committee for Protecting Children Against Abuse highlights the seriousness of tackling the subject effectively in the country. It also showcases the dedication of the nation's governmental stakeholders and their collaboration to identify priorities as well as setting and implementing effective protection and rehabilitation strategies. As Sidra Medicine, we are proud to be leading this conversation and bringing everyone together to share their knowledge and best practices, and agreeing on the most appropriate way forward."
During the workshop, all the partners agreed on the necessity of enacting stronger child protection laws in Qatar. They also focused on collaborative measures to create a set of regulations for clinical and social worker visits to abused/neglected children and their families. Another key outcome of the workshop was developing resources for families about positive parenting practices.
Prof. Al Ansari elaborated: "Positive Parenting is an important global topic and one which many parents don't necessary understand as an approach that takes into consideration the individual needs of each child. Positive parenting empowers and rewards children for accomplishments, it is also attentive to their needs without compromising discipline. The workshop was integral to looking how we can support the community in applying positive parenting and putting in place support systems that help build safe communities for children both at home and at school."
The workshop was attended by more than 40 partners from key governmental institutions who are part of the of the National Committee, and included stakeholders from the Community Police Department; the Supreme Judiciary Council; the Ministry of Higher Education, Ministry of Public Health, Hamad Medical Corporation, Primary Health Care Corporation. Also in attendance were representatives from the National Human Rights Council; the Protection and Social Rehabilitation Centre (AMAN); the Behavioral Healthcare Center (Da'am), Capital Security; and the Ministry of Interior (including members from its Human Rights Division).
The committee reaffirmed the need to work as a team to stop child abuse in a community based video which can here: - https://youtu.be/GSyaskGRTq8
For more details about Sidra Medicine's Child Advocacy Program please visit sidra.org. Sidra Medicine has established a dedicated helpline (40034000) for general public who can call during working hours or leave a message out of hours, if they know or suspect a child is being abused.
Read the Arabic press release here.
-ENDS-