QF entity demonstrates innovation and agility as global efforts to tackle COVID-19 face supply shortages
22 April 2020, Doha, Qatar – Sidra Medicine, a member of Qatar Foundation, has developed a new COVID-19 virus testing method. The method addresses the challenge of global shortages in conventional kits, by proposing a different RNA (ribonucleic acid) extraction using alternative test components.
The COVID-19 outbreak has led to a global demand on materials to test individuals for the virus, which is usually done in three steps: first, by obtaining a nasal swab sample from the individual being tested; secondly, extracting all RNA from the swab sample; and step three, by testing the extracted RNA for the presence of the virus, usually using reverse transcription polymerase chain reaction (RT-PCR); a laboratory technique combining reverse transcription of RNA into DNA (deoxyribonucleic acid).
Currently the reagents1 for the third step are widely available, however one of the biggest challenges has been the availability of kits required for the second step (i.e. to extract the viral the RNA from an individual's swab sample). Shortages in kits may result in longer waiting times to obtain results for individuals who have been already swabbed.
Dr. Patrick Tang, Division Chief of Pathology Sciences at Sidra Medicine said: "When extraction kits are limited, the delays in sample processing can lead to natural degradation of the viral RNA, potentially leading to false negative results. This comes with the risk of releasing infectious individuals back into the community. COVID-19 has brought the scientific and medical sectors together from across the world, to urgently seek effective and safe alternatives. As a CAP-accredited pathology lab at an academic hospital, Sidra Medicine's clinical and research teams sought to come up with alternative solutions to address the global challenges around the shortage of materials and delays in COVID-19 tests."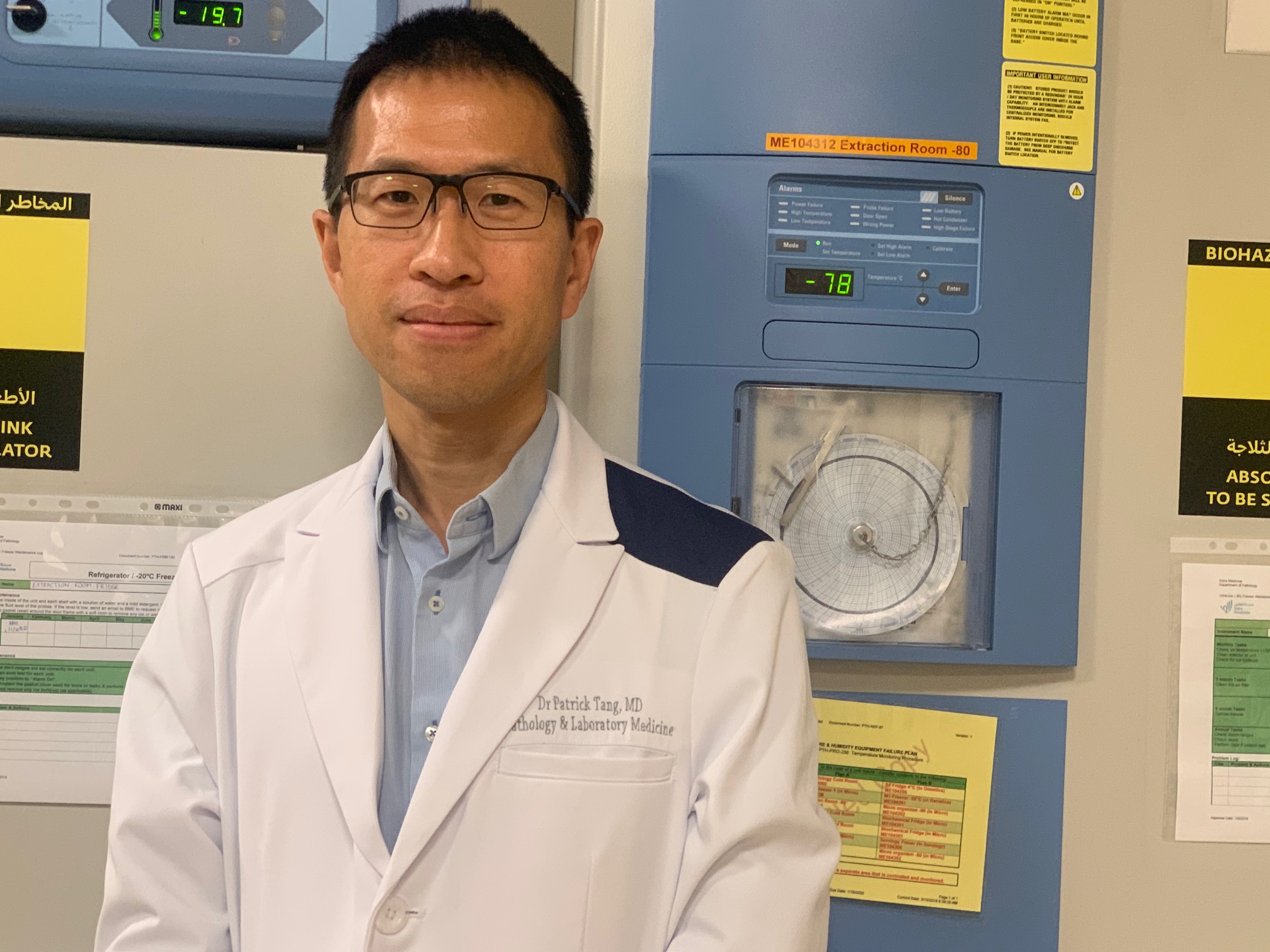 Dr. Patrick Tang, Division Chief of Pathology Sciences, Sidra Medicine
Over the past two weeks, the teams of Dr. Mohammad Rubayet Hasan from the Molecular Infectious Diseases (MID) Lab in the Pathology Department and of Dr. Stephan Lorenz from the Clinical Genomics Lab (CGL) in the Research Department co-developed and extensively validated their custom, in-house RNA extraction method using alternative test components. By leveraging Sidra Medicine's enhanced robotics infrastructure, and combined with the team's experience in single-cell RNA research, they implemented a solution that not only matched the sensitivity of standard clinical methods being used worldwide, but also required less reagents and running time. Importantly, the entire mechanism was established in a controlled lab setting, making it possible to implement right away.
Dr. Khalid Fakhro, Acting Chief Research Officer at Sidra Medicine said: "As an academic medical center, Sidra Medicine is ideally positioned to lead innovations that support clinical care. Our in-house extraction approach is an example of the resilience that Qatar has built by investing in sustainable biomedical research. It ensures we have alternative methods available to test for coronavirus even when there are critical shortages in supply chains around the world."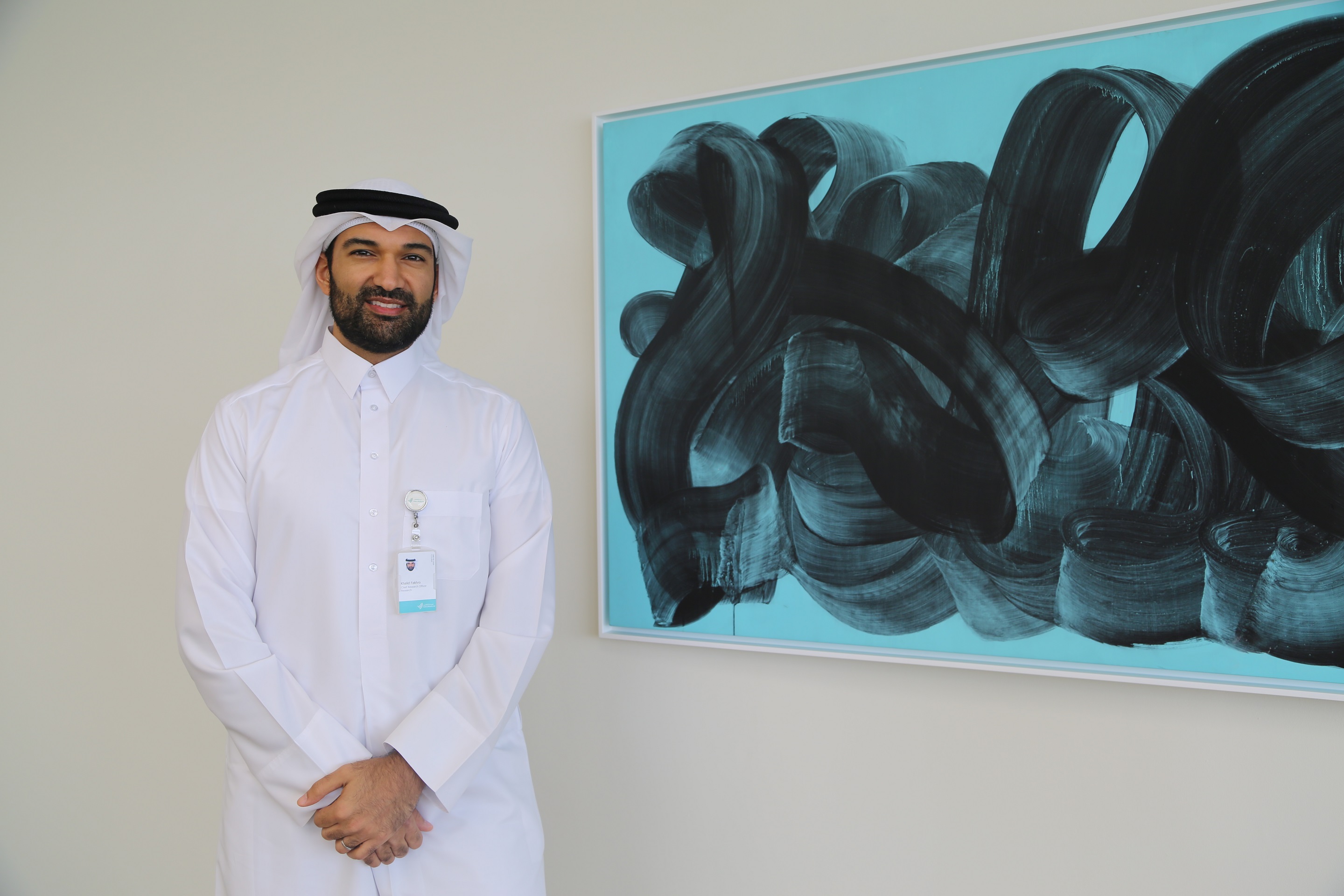 Dr. Khalid Fakhro, Act. Chief Research Officer, Sidra Medicine
The new method developed implemented by Sidra Medicine is of global importance as other nations face limited extraction kit availability and have to consider alternative options. To share this innovation, the research team at Sidra Medicine has published their protocol under an Open Access license for the benefit of other healthcare organizations around the world.
"Medical laboratory testing can be complex, even more so when it comes to infectious diseases like COVID-19. The method we developed required a multidisciplinary team of our doctors, scientists, technologists and engineers to design a testing system to work reliably, accurately and efficiently. We also wanted to ensure the sensitivity of the test to detect extremely low quantities of the virus. Our methodology is available for consideration by any healthcare organization that can access the alternative reagents and has a similar laboratory setting," continued Dr. Tang.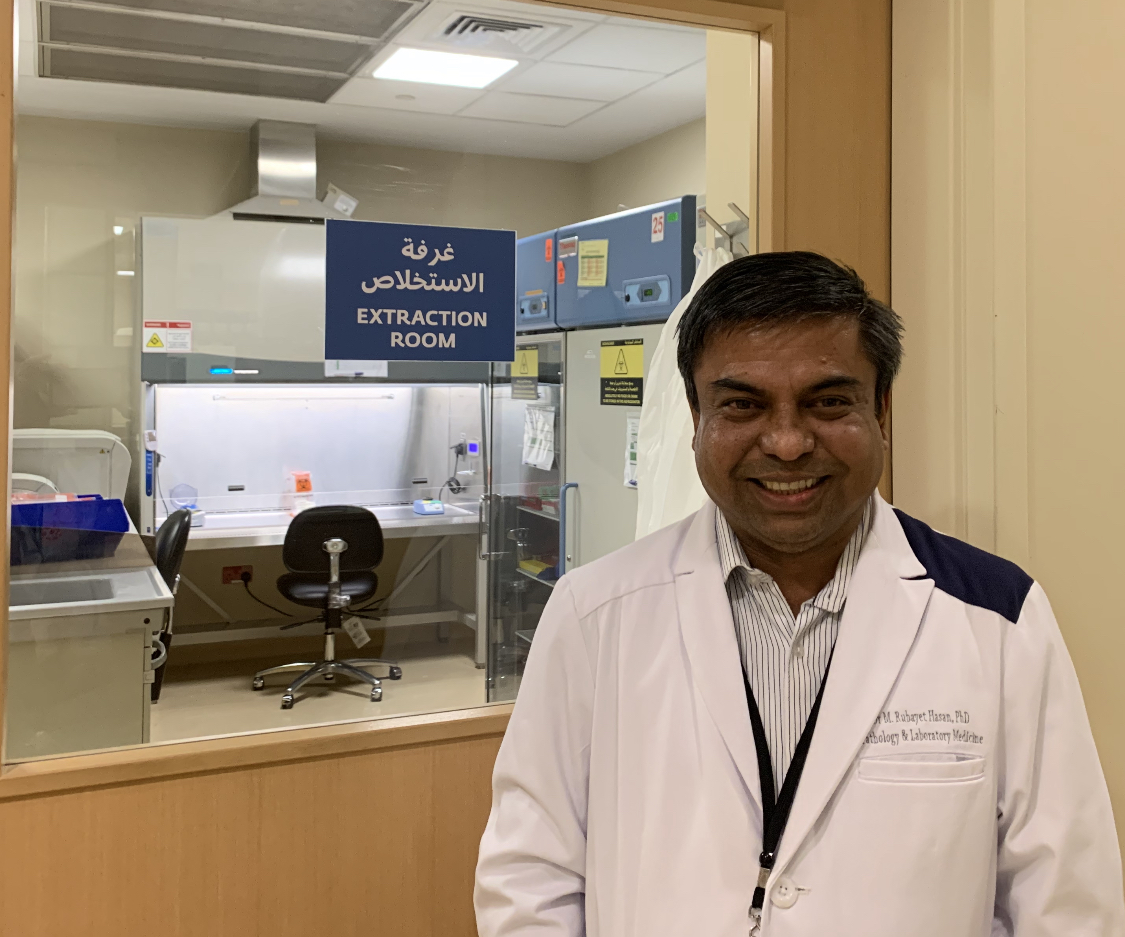 Dr. Mohamed Rubayet Hassan, Clinical Molecular Microbiologist, Pathology, Sidra Medicine
The new high-throughput extraction method can be ramped up to process 1,600 or more extractions per day as needed. Since it does not require reagents used in current commercial extraction systems, it is more cost efficient and also bypasses current shortages in commercially available extraction reagents.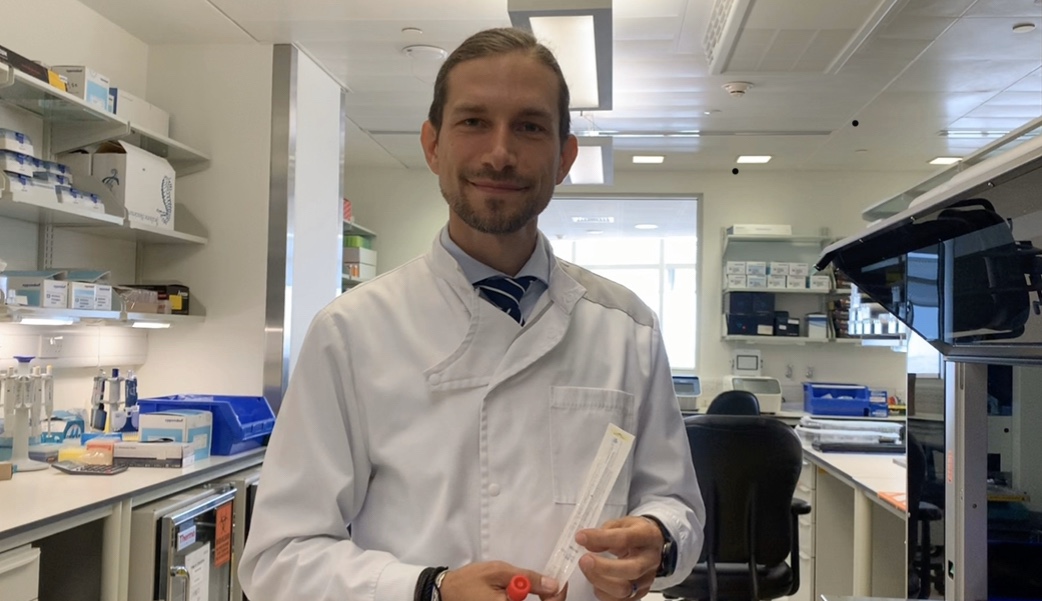 "We are extremely proud of the efforts made by our scientists, which reflect the wider values of team-work, innovation, and transparency that characterize Qatar's biomedical research community, who are working tirelessly to help tackle this pandemic from different angles. By developing such a test in-house, it is a validation not only of our technical expertise in Qatar, but also reflects our sense of responsibility as a research community to invent solutions that address global healthcare challenges in such critical times," concluded Dr. Fakhro.
Read the Arabic here.
Sidra Medicine is not a COVID-19 designated hospital and does not treat COVID-19 patients. For any inquiries regarding COVID-19, please call Qatar's Ministry of Public Health hotline: 16000.
- ENDS -
Notes to the Editor: 1- Reagent: A substance used to carry out a laboratory test. Reagents may be used in a chemical reaction to detect, measure, or make other substances.