Sidra Medicine welcomed a delegation from the Sultanate of Oman led by H.E. Dr. Ahmed Mohammed Al-Saidi, the Minister of Health. The Omani delegation included Ministry officials who discussed areas of joint collaboration in clinical care, medical education and research.
Peter Morris, Chief Executive Officer; Dr. Abdulla Al Kaabi, Executive Chair of Children's Services Clinical Management Group and Member of the Board of Governors; Mr. Abdulrazaq Al Kuwari, Chief of Corporate Services; Mr. Khalid Al Mohannadi, Executive Director of Communications; Dr. Eman Nasralla, Engagement and Events Manager; and Mr. Nazmy Hamed, Director of International Medical Affairs were part of the Sidra Medicine team who welcomed the delegation.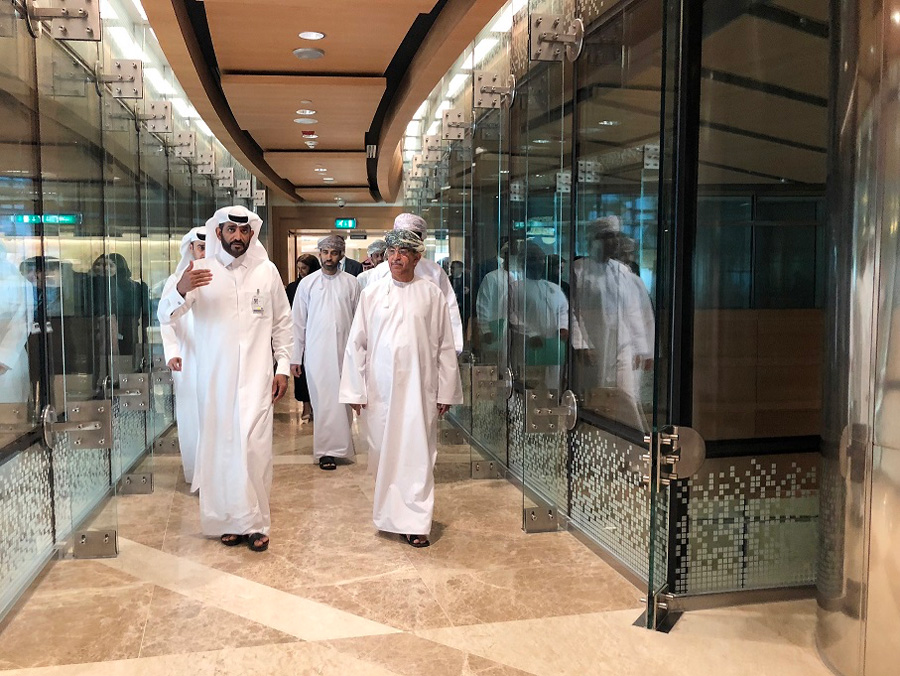 Peter Morris, Chief Executive Officer from Sidra Medicine said: "It was an honor to welcome H.E. Dr. Ahmed Mohammed Al-Saidi, the Omani Minister of Health and the delegation from Oman to Sidra Medicine. We are looking forward to building strong and long-term ties between our two nations in support of transforming the care of women, young people and children, delivering world-class medical education to our bright young talent and supporting breakthroughs in clinical research for the benefit of patients in the region and internationally."
As a member of Qatar Foundation and a regional center of excellence in pediatric and maternal care, Sidra Medicine continues to position Qatar as a leading destination for healthcare.