Sidra Medicine, a specialty children's, young people and women's healthcare organization and member of Qatar Foundation for Education, Science and Community Development (QF), announced its participation at the Middle East Forum on Quality and Safety. The forum, which takes place between the 23 -25 March 2018, brings together regional and international experts to share the latest industry insights.
Quality and safety is at the core of Sidra Medicine's mission to set new standards in patient care for women, children and young persons in Qatar and beyond. The healthcare organization, a platinum sponsor of the event, is committed to delivering safe and consistent clinical effectiveness through standardized care, world-class evidence-based treatment and the prevention of accidental infections and diseases.
Additionally, Sidra Medicine has taken several initiatives to ensure that the highest standards of patient safety are met. These include collaborating with the Institute of Healthcare Improvement in Boston, which aims to improve health care worldwide, and creating the Sidra Medicine Improvement Academy. Through a project-based approach, the multidisciplinary Academy works to flag and fix quality and safety issues within the hospital using evidence-based solutions.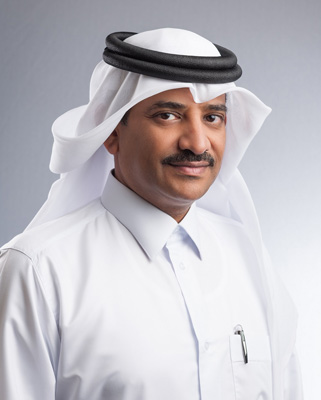 Commenting on the participation, Executive Vice Chief Medical Officer and Executive Chair of the Children's Services Clinical Management Group, Dr. Abdulla Al Kaabi stated: "We are pleased to participate at the Middle East Forum on Quality and Safety in Healthcare, the largest specialized forum of its kind in the region. At Sidra Medicine, we understand that setting new standards in healthcare is not only about delivering world-class patient care but by also sharing our expertise and promoting knowledge of improvement practice. Ultimately, this benefits patients across the national healthcare spectrum."
Dr. Sharda Udassi, Director of Quality and Safety and Senior Attending Physician from Children's Services at Sidra Medicine, will be discussing Sidra Medicine's own experience of embedding a culture of safety across levels of the organization. Additionally, Mr. Shiraz Bajwa, Director of Business Process Improvement, will present a session about the application of a Daily Management System at a startup hospital. Both presentations aim to empower healthcare professionals to solve problems and helping enhancing their department's ability to improve quality and performance outcomes.
Furthermore, Sidra Medicine has recently appointed Professor Arpan Guha as its new Medical Director for Quality and Safety. In his new role, Professor Guha will be responsible for leading quality and safety efforts at Sidra Medicine.
Led by Hamad Medical Corporation in collaboration with the Institute for Healthcare Improvement, The Middle East Forum provides doctors, nurses, allied health professionals, and science students with a unique opportunity to collaborate and learn how to 'Build a Culture of Safety' within their organization. Now in its 6th year, it continues to support Qatar's strategic healthcare vision by reinforcing the importance of building an integrated healthcare system that improves and sustains the health of current and future generations.