A delegation from Sidra Medicine, a specialty children's, young people and women's healthcare organization and member of Qatar Foundation for Education, Science and Community Development (QF), will take part in the 3rd Annual Al Jahra International Pediatric Conference – Updates in Common Pediatric Diseases in Kuwait. The conference, which will run from 9-11 of March 2018, aims to help advance specialist pediatric care in the region.
The conference is organized by Al Jahra, Kuwait's largest hospital, and serves as a skills and knowledge sharing exercise for Kuwait-based physicians to meet and discuss the latest scientific discoveries and practices with their international peers. Sidra Medicine's participation is part of its ongoing commitment to transform care for children and young people through the exchange of best practice ideas and information as well as medical education.
The large-scale delegation from Sidra Medicine, comprising of experts in a number of pediatric specialties, will participate in panels focused on identifying certain pediatric conditions as well as the latest advancements in medical care and treatment. They will share insights on topics related to identifying signs of early language delay, infantile colic and advances in drug development in spinal muscular atrophy, among others. They will also present their latest work in pediatric fields such as neonatology, endocrinology, developmental pediatrics, gastroenterology, neurology, cardiology, pulmonology and much more.
Mr. Peter Morris, CEO of Sidra Medicine stated: "Sidra Medicine has been participating in the Al Jahra International Pediatric Conference since its inception three years ago. We are honored to join our regional and international peers to present Qatar's scientific expertise and resources and improve patient outcomes. Our collaboration with our counterparts and partners in Kuwait is robust and positive, with the ultimate goal of delivering the best specialist care to children. This stems from our understanding of the importance of scientific exchange in advancing medical discovery and transforming the region's pediatric healthcare sector."
Sidra Medicine aims to create an intellectual ecosystem in the region and has recruited some of the world's best medical experts, thus placing Qatar at the forefront of patient-care, medical research and scientific discovery in the Middle East.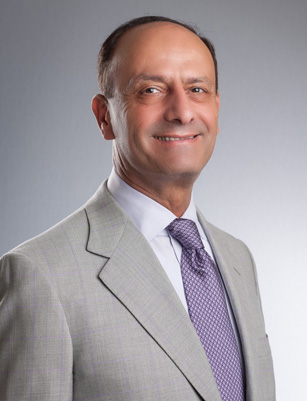 Prof. Ziyad M. Hijazi, Chair of the Department of Pediatrics at Sidra Medicine added, "The physicians and medical professionals working at Sidra Medicine specialize in some of the most complex cases, incidences of which may be low in Qatar. In order to keep up their skills and allow our experts to spend the required number of hours administering to patients, it is imperative that we extend our services to children from around the region who may otherwise face difficulty accessing specialist care. Qatar also has the added advantage of offering a culturally similar medical destination for children and families in the region who are unable to travel long distances for treatment."
Sidra Medicine is already setting new standards in patient care for children and young people in Qatar, the Gulf region and internationally. The hospital has accepted over 100 complex referral cases from Bahrain, Egypt, Ghana, Greece, Iran, Iraq, Jordan, Kuwait, Lebanon, Nigeria, Oman, Panama, Saudi Arabia, Sudan and the UAE since it opened its Outpatient Clinic in May 2016. The most highly sought-after services have been cardiology and urology, including procedures for treating structural and congenital heart diseases, valve replacements and bladder exstrophy.