Sidra Medicine, a specialty children's, young people and women's healthcare organization and member of Qatar Foundation for Education, Science and Community Development (QF), announced that it will begin a program aimed at creating a long-term National Resource for Autism Spectrum Disorder (ASD) research. The research will focus on both environmental and molecular risk factors for autism in Qatar, ushering in a new era of scientific research that is customized for the region.
The study, titled The BARAKA-Qatar (barakais the Arabic word for blessing, carrying the dual cultural connotations of 'may the quest to study ASD in Qatar attain blessing' and that 'all children, regardless of developmental challenges, are a blessing'), is a four-year program that aims towards building a national resource for the advancement of knowledge of Autism in Qatar.
The BARAKA study, which is based on a multidisciplinary analysis of clinical and genomic data, will support the diagnosis, therapy and treatment for children with ASD in Qatar. It will start with clinical research in collaboration with Dr. Madeeha Kamal, an attending physician with the Adolescent Medicine team at Sidra Medicine.
Dr. Khalid Fakhro, Director of Human Genetics at Sidra Medicine, who is leading the study, stated: "The rising prevalence of autism had made it the subject of research attention worldwide. Given Sidra Medicine's unique positioning as both a children's specialist hospital and state of the art research institution, we will be leading the first effort of its kind in Qatar – to build a national clinical and bio-sample resource to serve the local autism community. Once complete, we hope that BARAKA will also become a benchmark for ASD research regionally and globally. We aim to serve as the backbone for future studies to better understand this complex condition and discover novel treatments to improve the lives of affected children."
The study will be conducted in an academic collaboration with the Hospital for Sick Children (SickKids) in Toronto Canada; an organization currently leading the way in researching the genetics of Autism. Through this collaboration, autism research in Qatar will additionally benefit from SickKids' partnership with the Autism Speaks MSSNG Whole Genome Sequencing Project (MSSNG) – a ground-breaking open-science based collaboration platform between Autism Speaks, Google and the research community.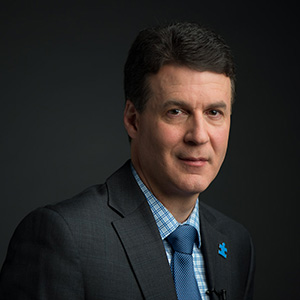 Professor Stephen Scherer, Director of the Centre for Applied Genomics, SickKids and Research Director of the MSSNG project said, "Autism affects people worldwide. For us to fully understand it, we need to study families worldwide. The new genomic data from the QNRF-funded Baraka study will help researchers in Qatar, and many others globally."
In addition to its focus on research, Sidra Medicine places importance on educating families and providing them with the right support, thus empowering them to help their children learn, grow and thrive.
Dr. Madeeha Kamal, attending physician from Developmental who is overseeing the clinical component of the research by interviewing families with more than one child with ASD said,
"We believe in a holistic approach to treating and caring for our patients with ASD and provide multiple services for both the children and their families. This includes comprehensive diagnostic assessments and treatment recommendations, as well education sessions where we explain to families the best approaches to supporting their children. We are very excited about the potential of the BARAKA study and its impact on the care, treatment and support services we provide to families and children with ASD."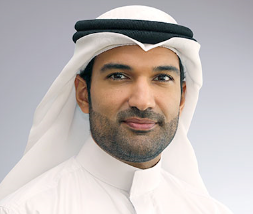 "This project would not be possible without the generous support of Qatar Foundation, our philanthropic co-funders, and the world-class genomics infrastructure at Sidra Medicine that was built to serve Qatar's National Vision for precision healthcare," said Dr Fakhro. The BARAKA study is being launched following grants awarded to Sidra Medicine by the Qatar National Research Fund to establish the Qatar Autism Research Consortium, and with generous co-funding from MAS Holding and Qatar International Islamic Bank.
Sidra Medicine opened its inpatient facility on January 14, 2018 and has recently begun accepting referrals for pediatric patients from private clinics, in addition to ongoing referrals from Hamad Medical Corporation (HMC) and Primary Health Care Corporation (PHCC) Centers.
The Pediatric Emergency Department at Sidra Medicine is not open and all children and young people needing emergency care should continue to present at emergency centers around Qatar.