Sidra Medicine has launched several new women's services including a women's urgent care service to complement a growing number of specialties available for both inpatient and outpatient care.As a specialty children's, young people and women's healthcare organization and member of Qatar Foundation for Education, Science and Community Development, Sidra Medicine is ramping up services through mid-2018 to become a leading center for personalized and family-centered care.
Sidra Medicine's team of highly specialized doctors, midwives and nurses provide mothers facing complex medical conditions access to world-class maternal and fetal care. In addition to obstetrics, Sidra Medicine now offers gynecology care services and has launched the Women's Urgent Care service.
The Women's Urgent Care service is for Sidra Medicine patients who go into spontaneous labor,pregnant women under 20 weeks' gestation as well as patients with urgent gynecological problems. All women who go into labour Sidra Medicine patients will be first seen by the Women's Urgent Care Unit located in the Plaza Level of Tower D in the main hospital.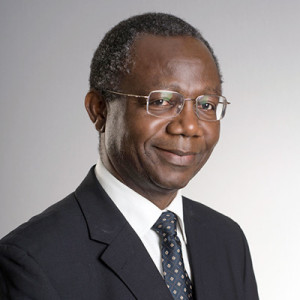 Dr. Justin Konje, Executive Chair of the Women's Services Clinical Management Group said: "Sidra Medicine is adding capacity for women's services in Qatar at a crucial time when the need for women's and maternal care is growing. Our personalized approach takes into consideration not only the patient, but the entire family and will make our multidisciplinary teams of clinicians long-term trusted partners in our patients' care. As a private hospital for public benefit, we are proud to operate in tandem with other healthcare providers in the country to continually offer the best standard of care to the people of Qatar."
In addition to offering new women's services, Sidra Medicine is now accepting self-referrals from female patients from the private sector. This means, women in need of obstetrics and gynecology care can refer themselves directly via telephone or face-to-face.
Sidra Medicine's state-of-the art facility is specially designed to promote healing and comfort and also offers unique wellness services. For inpatient women, in-room facial and body treatments are delivered by Biologique Recherché SPA. The healing gardens inside the main hospital provide a warm and inviting atmosphere.
Sidra Medicine also permits fathers or a family member to be present in the delivery rooms to attend their baby's birth. The organization provides emotional support programs such as maternal mental healthcare services, education workshops related to breastfeeding and ante-natal classes for parents. In support of the breastfeeding mother, Sidra Medicine has lactation rooms located throughout its Outpatient Clinic.
Women considering Sidra Medicine as a private healthcare option, can request to speak to a representative within Women's Services via 4003-3333. The Women's Services Department also offers prospective patients a tour of its birthing suites and other facilities. The Women's Urgent Care are available on 40031401 or 40031402.
More women's services will become available through 2018, including female pelvic floor disorder services and reproductive medicine. All future clinics will open in a phased manner to allow for quality testing at every stage.
ThePediatric Emergency Department at Sidra Medicine will open in mid-2018. Currently, children's emergency walk-ins to Sidra Medicine will be transferred or directed to Pediatric Emergency Centers. Until an official announcement has been made, all pediatric emergency cases should continue to present at pediatric emergency centers in Doha to ensure care is provided on time.
For details about services, the referral process and accessing care at Sidra Medicine, patients can call 4003-3333. Sidra Medicine also has a team of financial counsellors to discuss care options, including payments and insurance coverage. They can be contacted on 4003-0899 (between 7.00 am to 7.00 pm) or financialcounseling@sidra.org.