Over 1000 employees gathered at Sidra Medicine on 1 May 2017 to celebrate the one year anniversary of the opening of the Sidra Medicine Outpatient Clinic.
Sidra Medicine Chief Executive Officer, Peter Morris, launched the event by thanking the contribution of all staff for their contribution in achieving the milestone. An award ceremony was held for employees with over 10 years of service as well as for those who have been recognized for special achievements.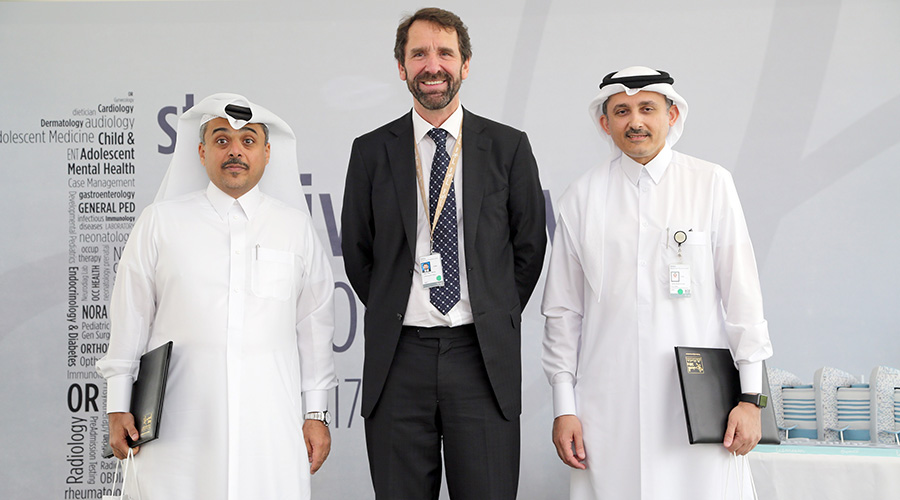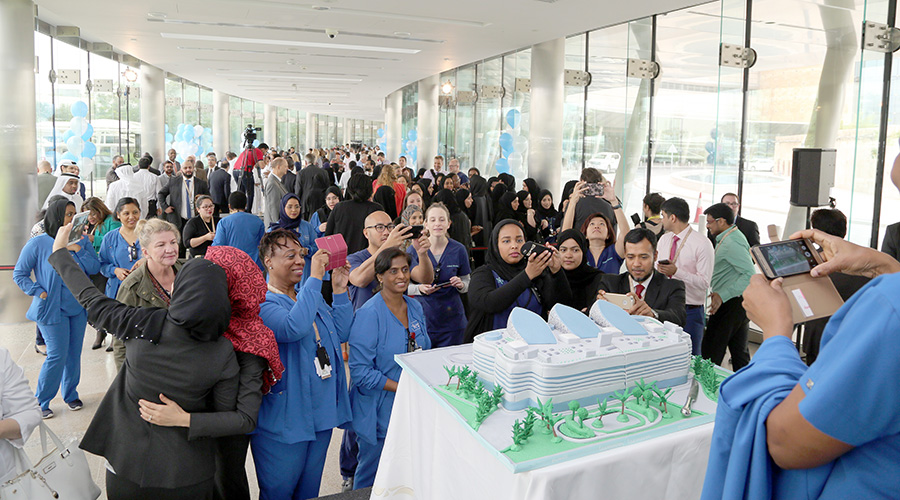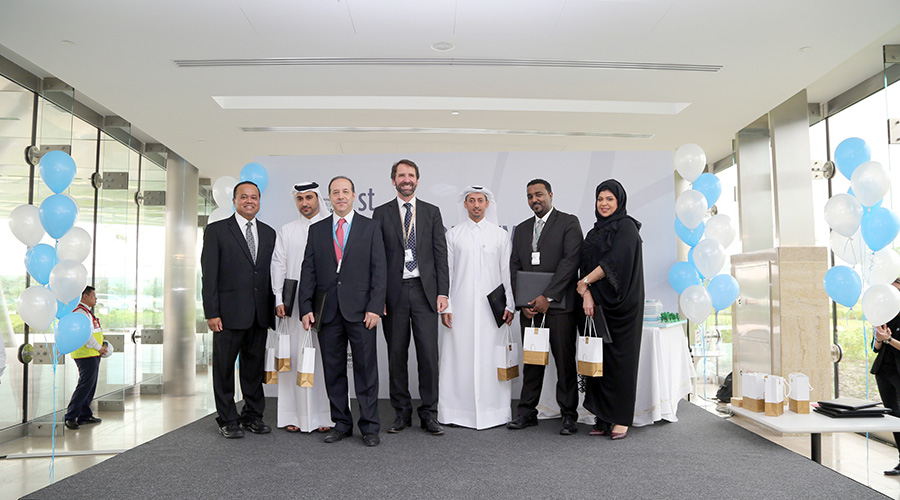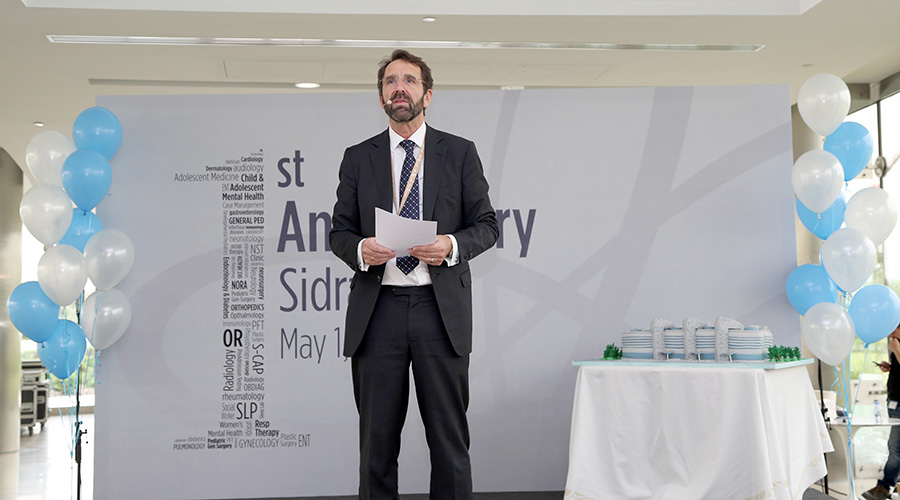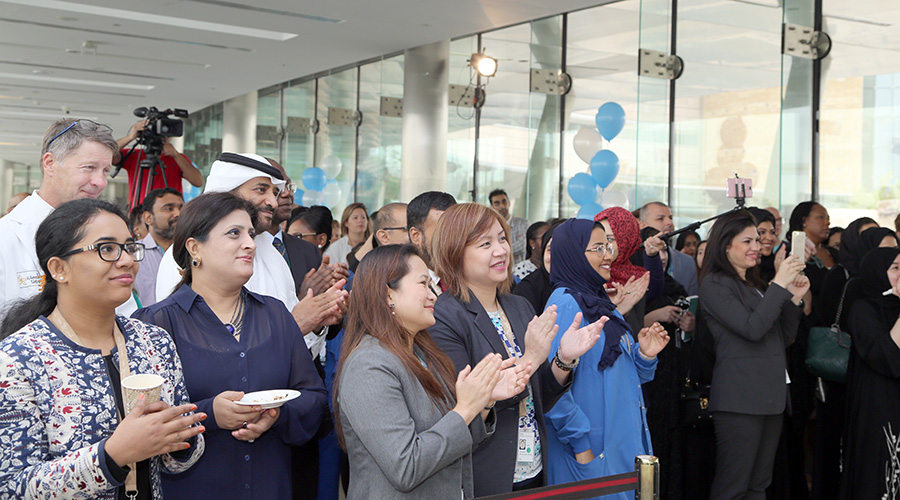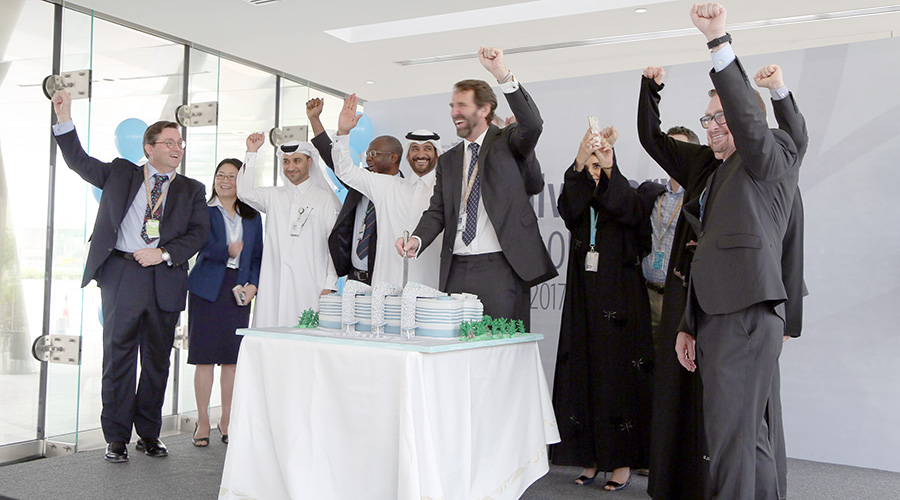 Commenting with pride about the celebration, Mr. Morris said, "We opened Sidra Medicine's outpatient clinic exactly a year ago, and today we celebrate a very successful year. We have launched 46 clinics and services – caring for over 14,000 patients. We have recently developed and commissioned three advanced technology genomic research laboratories. As we grow our services, we are very focused on maintaining and continuously improving the experience of care we offer to women, children and families in Qatar."
"Our journey of growth and innovation would not be possible without the input of every single member of staff at Sidra Medicine. We now have over 1,500 talented doctors, nurses, healthcare professionals, medical administration and support service staff. We are recruiting fast, and we are very excited that we will be welcoming more than 2,000 new recruits over the coming months. Our talent comes from far and wide in the world, and while we currently have 70 different nationalities working at Sidra Medicine, we are also committed to attracting and developing healthcare staff and leaders within the State of Qatar," said Mr. Morris.