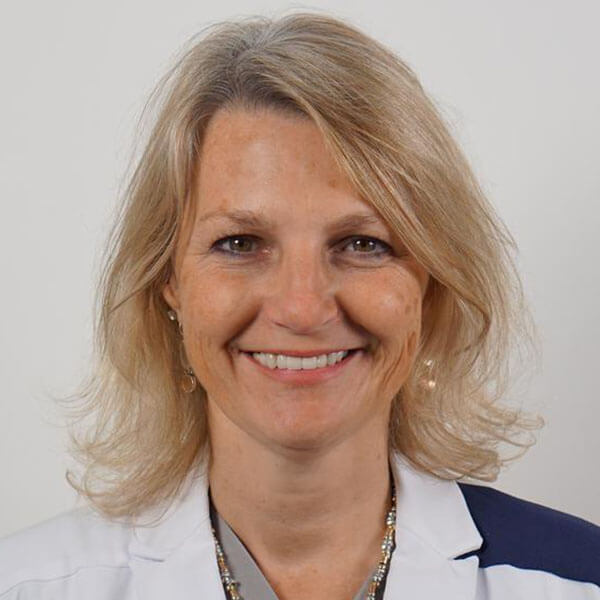 Sybil Barr
FRCPCH,MBBCH,MSc
Senior Attending Physician
Years Of Experience: 18
About the Physician

Dr Sybil Barr joined Sidra in November 2017 just before the opening in January 2018. She is a Senior Attending Physician in the neonatal intensive care unit (NICU) and is the Neonatal Nutrition lead. In this role she uses her expertise by being responsible for all nutritional issues on the unit; guidelines, managing any queries regarding nutrition, supporting a multi-disciplinary team of dieticians and pharmacists and managing quality improvement projects to improve nutrition status of newborns on the NICU. Dr Barr works closely with pediatric surgical colleagues to maintain optimal neonatal outcomes for surgical patients. She has a particular interest in short bowel syndrome (SBS).

UWCM, University of Wales College of Medicine, Cardiff, UK

Module lead in MSc in Neonatal medicine, Cardiff, UK

Optimising nutrition of preterm and term infants in the neonatal intensive care unit. Paediatrics and Child Health Vol. 31 Issue 1 p38–45 Published online: November 1, 2020. Moriam Mustapha, Kate Adele Wilson, Sybil Barr
Book Chapter - Nutrition. Chapter 6, Applied Knowledge in Paediatric, MRCPCH mastercourse Text book. Elsevier. First Edition April 2022. Moriam Mustapha, Kate Wilson, Sybil Barr
Increased Utilization of standardized PN in a quaternary NICU
M Mustapha, K Wilson, A Iqbal, I Badhawi, S Barr.
Abstract PASPGHAN Dubai November 26-27 2021.
Comprehensive care of neonatal surgical short bowel patients: beyond hope there is success. S Mammoo, S Barr, M Ali, H Baghazal, G Brisseau.
Abstract PASPGHAN Dubai November 26-27 2021
Assessing nutritional outcomes and improving clinical team engagement in a quaternary NICU. K Wilson, M Mustapha, A Almulla, H Gure, V Knowles, J Daly, S Okorafor-Ikechukwu, C Tscherning, R Adappa, S Barr.
Abstract 990 WCPGHAN Austria June -5 2021.