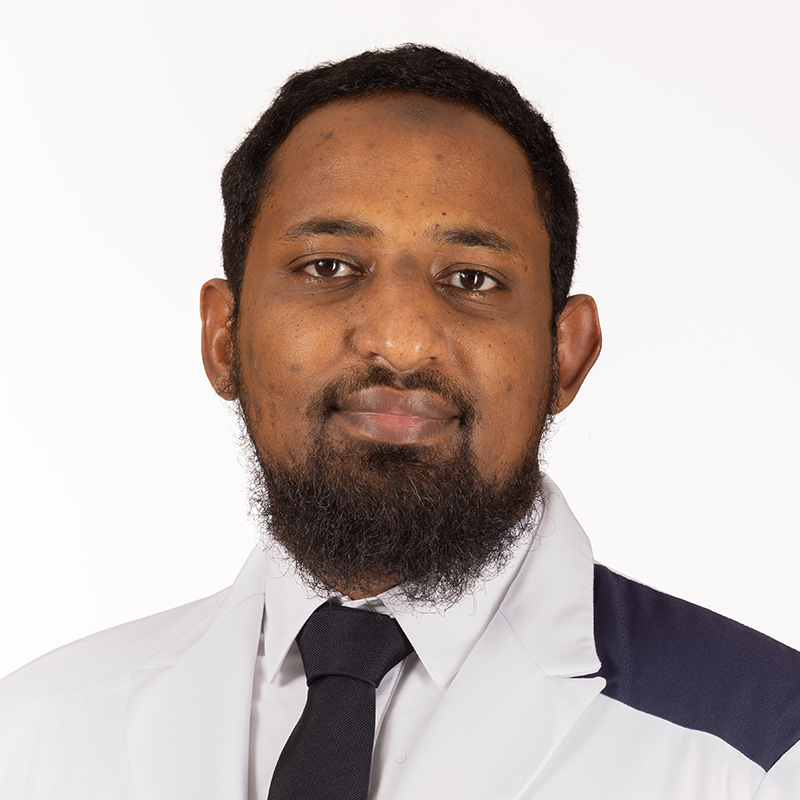 Elwaseila Hamdoun
FAAP,MBBS,MSc
Consultant Pediatric Endocrinologist Director of Endocrinology Fellowship Program
Years Of Experience: 15
About the Physician

Dr. Hamdoun is a consultant pediatric endocrinologist and former assistant professor of medicine with American Board certifications in Medical Specialty, Pediatrics, and Pediatric Endocrinology. He joined Sidra Medicine's endocrinology and diabetes division in 2022 and was recently appointed Director of the Pediatric Endocrinology Fellowship Program.

Dr. Hamdoun evaluates and treats pediatric patients with endocrine disorders and has a special interest in areas of pediatric thyroid, bone, and calcium metabolism, and type 1 diabetes biology.

He is passionate about building a rapport with patients with diabetes and endocrine disorders, helping them and their families understand their diagnosis, and guiding them through medical treatment.

He is involved in research and teaches medical students, trainees, and junior doctors and has an education in clinical research (Master's) from the University of Minnesota School of Public Health. Dr. Hamdoun has several publications in reputable journals and is pursuing an academic appointment at Weill Cornell Medicine-Qatar.

MBBS, International University of Africa, Sudan 2005
Pediatric Residency, University of Mississippi Medical Center, Mississippi, USA 2013
Pediatric Endocrinology and Diabetes Fellowship, University of Minnesota, Minnesota, USA 2017
MSc, University of Minnesota, USA 2017

Pending WCM-Q affiliation

Medical Education
Clinical Research
Bone and Calcium Metabolism
Pediatric Thyroid Disorder
Type 1 diabetes Biology

Stéphanie Larrivée-Vanier, Fabien Magne, Elwaseila Hamdoun, Anna Petryk, Zoha Kibar, Guy Van Vliet, Johnny Deladoëy. Severe Congenital Hypothyroidism Due to a Novel Deep Intronic Mutation in the TSH Receptor Gene Causing Intron Retention. Journal of endocrine Society 2020
Hamdoun E, Karachunski P, Nathan B, Fischer M, Torkelson J, Drilling A, Moran A, Petryk A. Case report: The specter of untreated congenital hypothyroidism in immigrant families, Pediatrics 2016
Forlenza GP, Calhoun A, Beckman KB, Halvorsen T, Hamdoun E, Zierhut H, Sarafoglou K, Miller BS, Nathan B, Petryk A. Next generation sequencing in endocrine practice. Molecular Genetics and Metabolism 2015; 115: 61-71.
Wood, J., Giani, E., Harrington, J., Majidi, S., Pais, V., Nagl, K., Hamdoun, E., Hofer, S. 2015. Annual Conference 2014 Highlights. Pediatric Diabetes, 16: 146–149.
Hamdoun E, Davis L, McCrary SJ, Eklund NP, Evans OB. Bilateral mental nerve neuropathy in an adolescent during sickle cell crises. Journal of child neurology 2012; 27:1038-1041.