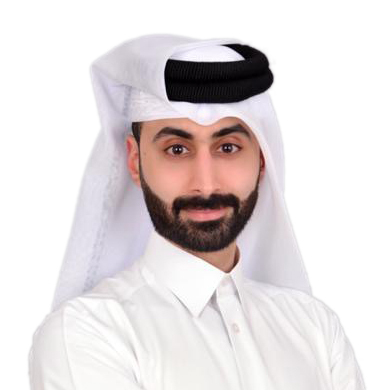 Abdulla Al Yafei
Acting General Counsel
Abdulla Al-Yafei, is the Acting General Counsel and Secretary of the Board at Sidra Medicine.
Abdulla graduated with Bachelor of Laws (LLB) from Nottingham Trent University, UK in July 2015, giving him foundations in wide range of legal knowledge including in contract, commercial, criminal, trusts and human rights law, as well as international and European Union Laws. While doing the LLB, Abdulla also undertook medical law module, which provided him with foundational knowledge on issues such as medical negligence, abortion, end of life, organ transplantation and medical research.
Abdulla earned his Legal Practice Course in United Kingdom. Following this course, Abdulla is now a Solicitor of the Senior Courts of England and Wales which makes him one of very few national Solicitors in Qatar. In addition, Abdulla graduated with Masters of Laws (LLM) degree from Nottingham Trent University, UK in 2018.
Abdulla has a wide knowledge of both England & Welsh laws and Qatari laws and supported the organisation as a member of the Legal Department.
Due to his continuous support and recognising his services excellence, Abdulla was awarded the Chief Executive Recognition Award in 2019.