PMFG Virtual Event
Sponsors and Partners
Premiere Sponsor

QNB
Established in 1964 as the country's first Qatari-owned commercial bank, QNB Group has steadily grown to become the largest bank in the Middle East and Africa (MEA) region. QNB Group's presence through its subsidiaries and associate companies extends to more than 31 countries across three continents providing a comprehensive range of advanced products and services. The total number of employees is more than 29,000 serving 20 million customers operating through 1,100 locations, with an ATM network of 4,300 machines. QNB has maintained its position as one of the highest rated regional banks from leading credit rating agencies including Standard & Poor's (A), Moody's (Aa3) and Fitch (A+). The Bank has also been the recipient of many awards from leading international specialised financial publications. Based on the Group's consistent strong financial performance and its expanding international presence, QNB is currently ranked as the most valuable bank brand in the Middle East and Africa, according to Brand Finance Magazine. QNB Group has an active community support program and sponsors various social, educational and sporting events.
ROCHE
Roche is a global pioneer in pharmaceuticals and diagnostics focused on advancing science to improve people's lives. The combined strengths of pharmaceuticals and diagnostics under one roof have made Roche the leader in personalised healthcare – a strategy that aims to fit the right treatment to each patient in the best way possible. Roche is the world's largest biotech company, with truly differentiated medicines in oncology, immunology, infectious diseases, ophthalmology and diseases of the central nervous system. Roche is also the world leader in in vitro diagnostics and tissue-based cancer diagnostics, and a frontrunner in diabetes management. Founded in 1896, Roche continues to search for better ways to prevent, diagnose and treat diseases and make a sustainable contribution to society. The company also aims to improve patient access to medical innovations by working with all relevant stakeholders. More than thirty medicines developed by Roche are included in the World Health Organization Model Lists of Essential Medicines, among them life-saving antibiotics, antimalarials and cancer medicines. Moreover, for the twelfth consecutive year, Roche has been recognised as one of the most sustainable companies in the Pharmaceuticals Industry by the Dow Jones Sustainability Indices (DJSI). The Roche Group, headquartered in Basel, Switzerland, is active in over 100 countries and in 2019 employed about 98,000 people worldwide. In 2019, Roche invested CHF 11.7 billion in R&D and posted sales of CHF 61.5 billion. Genentech, in the United States, is a wholly owned member of the Roche Group. Roche is the majority shareholder in Chugai Pharmaceutical, Japan. For more information, please visit www.roche.com.
Roche will be hosting a Workshop on Sunday, 6th of December from 16:40-17:00. Click on the workshop link for details:
Speaker's name: Dr. Reyad H. Mohsen, Sr.Consultant Oncologist at NCCCR

Talk Title: Comprehensive genomic profiling role in making personalized healthcare a reality

Seeder Medical
Established in 2001, Sedeer Medical is a major provider and distributor of medical and healthcare products throughout Qatar, carrying items for the surgical, clinical, life/laboratory sciences, emergency medical services, and IT solution sectors, to name but a few. Always at the forefront of the never-ending quest to provide quality services, we take pride in the fact that the world's leading manufacturers work with us to jointly market their products. When it comes to choosing products or partners, we are very selective. We have never been a "me too" operation and are proud to live up to this fact. Sedeer Medical is the vital link when it comes to conveying the customer's most important needs to the manufacturers. Our sales team comprises highly qualified sales staff and biomedical engineers with our project team being made up of talented mechanical and electrical engineers. The company's distribution model ensures that the best resources are utilized to provide constant support as well as quality equipment and timely deliveries.
Sedeer will be hosting a workshop on Monday, 7th of December from 16:40-17:00. Click on the workshop link for details:
Speaker: Christoph Hoefer, M.Sc., Senior Business Development Manager, Cell Biology
Talk Title: Genome Editing From Disease Models to Cell Therapy Applications
---
Lead Sponsors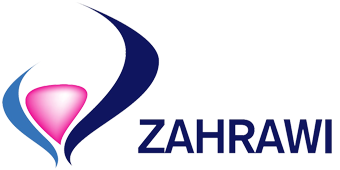 Al Zahrawi Medical
Al Zahrawi Medical is a healthcare focused company specializing in Medical, Surgical, Diagnostic & Analytical Lab and Nuclear Medicine. Within the growing Healthcare Industry, Al Zahrawi Medical is a leading company dedicated to contribute to Qatari, Markets by supplying high quality products and services to hospitals, clinics, laboratories and analytical industries. We take pride in our representation that includes an extensive profile of internationally renowned Healthcare and Laboratory manufacturers, such as Dako, Sysmex, Cepheid, Agilent, Serosep, Sebia, Polatom, Monrol, AB Sciex and many others. Our clients count on our factory trained engineers to provide prompt and reliable after sales support. Capitalizing on excellent staff with high ethics, along with strong operation support platform, we continue to have sustainable growth year over year. Al Zahrawi is continually expanding, progressing and contributing for the prosperity of the people and economy of the region.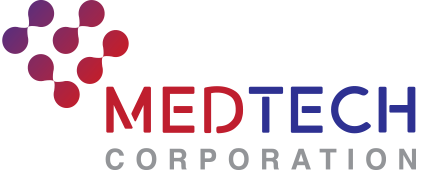 Medtech
Medtech is Qatar's premier Medical and Life Science technology provider, bringing the latest diagnostic and research solution to the scientific community in Qatar. With a commitment to industry best high- quality support and services, Medtech has positioned itself as a reliable partner to medical and research stakeholders in the country.
---
Partners

The College of Health and Life Science
The College of Health and Life Sciences (CHLS), part of Hamad Bin Khalifa University, provides essential educational and research training to future leaders in the fields of biomedical sciences, genomics, precision medicine, and exercise science. The college embodies a multidisciplinary learning approach to research and discovery, and aims to become a dedicated hub of knowledge-sharing in the area of health and life sciences. Its programs integrate scientific expertise by combining a seasoned collective of research partners within the university with esteemed external clinical and health science partners. Hamad Bin Khalifa University (HBKU), a member of Qatar Foundation, is a research-intensive university that acts as a catalyst for transformative change in Qatar and the region while having global impact.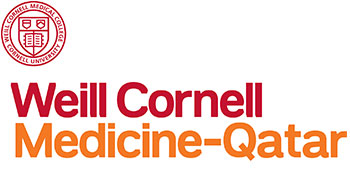 Weill Cornell Medicine Qatar
Weill Cornell Medicine - Qatar is a partnership between Cornell University and Qatar Foundation. It offers a comprehensive six-year medical program leading to the Cornell University M.D. degree with teaching by Cornell and Weill Cornell faculty and by physicians at Hamad Medical Corporation (HMC), Aspetar Orthopedic and Sports Medicine Hospital, the Primary Health Care Corporation, the Feto Maternal Center, and Sidra Medicine, who hold Weill Cornell appointments. Through its biomedical research program, WCM-Q is building a sustainable research community in Qatar while advancing basic science and clinical research. Through its medical college, WCM-Q seeks to provide the finest education possible for medical students, to improve health care both now and for future generations, and to provide high quality health care to the Qatari population.