PMFG Virtual Event
Conference Speakers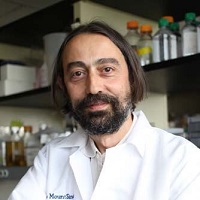 Professor Adolfo Gracia-Sastre
Dr. García-Sastre is Professor in the Departments of Microbiology and Medicine and in the Tisch Cancer Center at Icahn School of Medicine Mount Sinai (ISMMS) in New York. He is also Director of the Global Health and Emerging Pathogens Institute at ISMMS, and Principal Investigator for the Center for Research on Influenza Pathogenesis (CRIP), one of five NIAID Centers of Excellence for Influenza Research and Surveillance (CEIRS). For the past 30 years, his research interest has been focused on the molecular biology, virus-host interactions, innate immunity and pathogenesis of influenza viruses and several other RNA viruses, as well as on the development of new vaccines and antivirals. He has more than 500 peer-reviewed publications in these areas of research. He has been President of the International Society for Vaccines in 2014-2015. He is Editor for the scientific journals PLoS Pathogens, Journal of Virology and Virus Research. In 2017, he has been elected a fellow of the Royal Academy of Pharmacy in Spain. In 2019, he was recognized with a Honorary Doctor Degree from the University of Burgos, Spain. Also in 2019, he was elected a member of the National Academy of Sciences and of the National Academy of Inventors.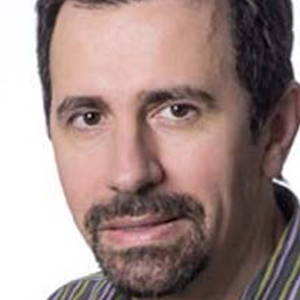 Dr. Adrian Bot
Adrian Bot, M.D., Ph.D. is the Vice President of Translational Medicine at Kite, a Gilead Company, developing genetically engineered cell products for oncology indications. Dr. Bot has more than two decades of experience in biopharmaceutical industry with focus on discovery and development of immunotherapies. He obtained his M.D. in Romania in 1993 and his Ph.D. in Biomedical Sciences at Mount Sinai School of Medicine in New York in 1998. Subsequently, he was a Guest Scientist at the Scripps Research Institute in La Jolla, California. Prior to his appointment as Chief Scientific Officer at Kite Pharma in 2011 and then Vice President of Translational Medicine where he contributed to the development of first-in-class cell therapies for cancer, Dr. Bot served in various senior R&D leadership positions at MannKind Corp and Alliance Pharmaceutical Corp, La Jolla, California. His present or prior activities and appointments include scientific advisory boards (Elicio Therapeutics), editorial boards (Journal of Immunology, Journal of Translational Medicine, International Reviews of Immunology) and leadership appointments in global professional societies (Society for Immunotherapy of Cancer)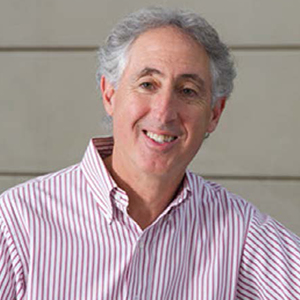 Dr. Alan Shuldiner
Dr. Shuldiner serves as vice president at the Regeneron Genetics Center, a program that focuses on applying high-throughput human genomics to better understand disease mechanisms and to identify novel therapeutic target for common and rare diseases of unmet clinical need. He also works part-time as Associate Dean and Director of the Program for Personalized Medicine at the University of Maryland School of Medicine. A leading national expert and researcher in personalized medicine, Dr. Shuldiner's major research interests lie in the molecular biology, genetics and pharmacogenomics of age-related diseases including of diabetes, obesity, cardiovascular disease, and related metabolic disorders. He is best known for his research in the Old Order Amish, a homogeneous founder population ideal for genetic studies. His group reported the first null mutation in the APOC3 gene and its association with low blood triglyceride levels and cardioprotection, which validates treatment for hypertriglyceridemia. His group also identified a common gene variant that reduces the benefit of clopidogrel, which many cardiologists now use to individualize anti-platelet therapy. Dr. Shuldiner has authored more than 400 original articles in leading journals and 70 reviews and book chapters. He serves on several steering and advisory committees related to his expertise in complex disease genetics and the translation of genetic discoveries to the clinical setting.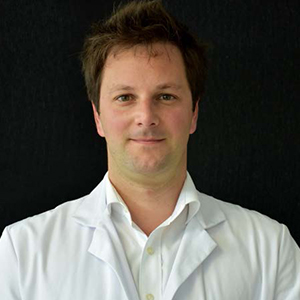 Professor Alban-Elouen BARUTEAU
Professor Alban-Elouen BARUTEAU is a Consultant pediatric interventional cardiologist and the Head Department of pediatric cardiology and pediatric cardiac surgery at the University Hospital of Nantes, France. He also is a senior researcher in cardiovascular genetics at L'institut du thorax, Nantes University, France, where he leads research programs on congenital heart diseases and on sudden infant death syndrome. He has been working as a consultant pediatric interventional cardiologist at Marie Lannelongue Hospital (Paris, France), the Royal Brompton Hospital (London, UK) and the Evelina London Children's Hospital (London, UK). From a research standpoint, he graduated his PhD degree at l'institut du thorax (Nantes, France), working on the genetic basis of cardiac conduction disorders in the young, and then performed a postdoctoral research fellowship at Columbia University (New York, USA) and St George's University of London (London, UK). He published more than 90 scientific articles in peer-reviewed journals.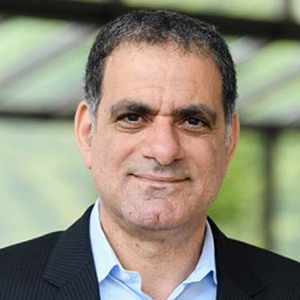 Dr. Ali Mohamed
Ali Mohamed, PhD, Vice President, CMC, Immatics US Inc in Houston TX currently leading the development and manufacturing of various Adoptive Cell Therapies for various solid cancers in collaborations with University of Texas MD Anderson Cancer Center. Dr. Mohamed has more than 20 years of experience in process development and GMP manufacturing of regenerative medicine, cell and gene therapy products at various CMOs and clinical stage companies. Before joining Immatics, Dr. Mohamed was the senior director of manufacturing operations/ manufacturing development at PCT (Hitachi Chemical Advanced Therapeutics Solutions) helping various companies manufacture cell in gene therapy products including Kite Pharma, Adaptimmune, and Bluebird Bio. Prior to joining PCT, Dr. Mohamed led the development of AlloCure's MSCs cells for acute kidney injury in a phase 2 trial and previous to that he helped Lonza clients develop various cell therapy products. Dr. Mohamed holds a PhD in Molecular Pharmacology from Medical College of Ohio (Currently the University of Toledo Medical College) and postdoctoral fellowship in neuroscience and neurobiology from the Georgetown University Institute of Cognitive and Computational Sciences (GICCS). Dr. Mohamed holds a degree in Pharmacy from Cairo University, Egypt.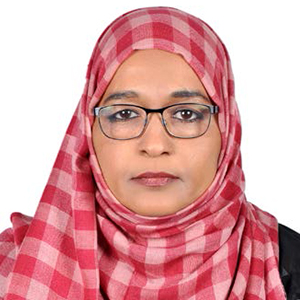 Dr. Amel Hassan
Dr. Amel Hassan MBBS, MSC pediatric & FRCPCH UK is a Senior Attending Physician in Pediatric Immunology & Allergy at Sidra Medicine. Beside her clinical commitment, she works closely with the Medical Education Office as a Director Of Undergraduate Medical Education. She is also the Vice Chair of the Children Clinical Guideline Committee (C-CGC) Dr. Hassan has over 17 years of extensive experience in caring for children with complex inherited primary immunodeficiency and their corrective stem cell therapies, including; HSCT, Gene therapy & Thymus Transplant. Her passion for the specialty field has been demonstrated by her contribution to research and publication in high impact journals. Before joining Sidra; She worked as the Clinical Division Head, in the Qatar Genome Program (QGP), an ambitious population-based project aiming to position Qatar among the pioneering countries in the implementation of Precision Medicine. She has a passion for the application of precision medicine to improve the outcome of children with Primary Immunodeficiency (PID).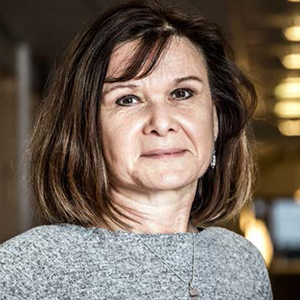 Dr. Andrea Ballagi
Dr. Andrea Ballagi, M.D., Ph.D., MBA is Vice President, Sales & Marketing for Olink Proteomics AB. After receiving her MD degree in Budapest, Hungary, Dr. Ballagi carried out her PhD studies at the Ludwig Institute of Cancer Research, Uppsala, Sweden, and later earned an MBA degree from the Uppsala University, Sweden. She worked for more than 16 years with veterinary diagnostic company IDEXX Laboratories, holding various positions, including General Manager for a subsidiary in Sweden, before joining Olink as Director of Business Development and Commercial Operations in 2012, today she serves as Vice President Sales and Marketing. Dr. Ballagi has a thorough understanding of science and how to build competitive international teams to successfully commercialize biotechnological products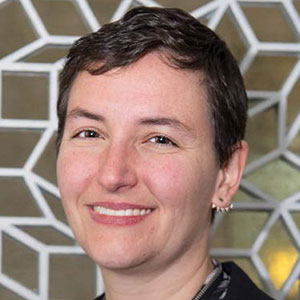 Professor Borbala Mifsud
Dr. Mifsud graduated in biology from Eotvos Lorand University in Budapest in 2006 and obtained her PhD from the Institute of Molecular Pathology in Vienna in 2010. Her work with Thomas Jenuwein involved the epigenetic characterisation of a histone methylation deficient mouse model. After her molecular biology training, she started bioinformatics in the laboratory of Professor Nicholas Luscombe at EMBL European Bioinformatics Institute (EBI) in Cambridge, and subsequently moved to UCL and the Crick Institute in London. In her postdoctoral work she focussed on developing methods for the analysis of Hi-C type data and finding new biological insights into transcriptional regulation, by applying these methods to Hi-C and capture Hi-C data sets. Dr. Mifsud joined the William Harvey Research Institute in QMUL as an MRC eMedLab Career Development Fellow and Lecturer in 2015, where she used chromatin interaction data to understand the function of regulatory GWAS mutations. Dr. Mifsud has been an Assistant Professor in Genomics and Precision Medicine at HBKU since July 2018, and continues to work on the genetic and epigenetic basis of disease.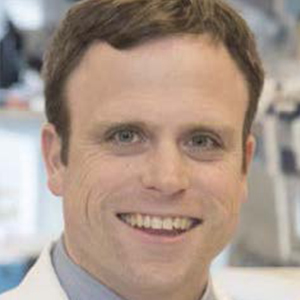 Dr. Christopher E. Mason
Dr. Christopher Mason is an Associate Professor of Genomics, Physiology, and Biophysics at Weill Cornell Medicine and the Director of the WorldQuant Initiative for Quantitative Prediction. He also holds appointments at the Tri-I Program on Computational Biology and Medicine (Cornell, Memorial Sloan Kettering Cancer Center and Rockefeller University), Harvard Medical School, and Yale Law School. The Mason laboratory develops and deploys new biochemical and computational methods in functional genomics to elucidate the genetic basis of human disease and physiology. We create and deploy novel techniques in next-generation sequencing and algorithms for: tumor evolution, genome evolution, DNA and RNA modifications, and genome/epigenome engineering. We also work closely with NIST/FDA to build international standards for these methods (SEQC2, IMMSA, and Epigenomics QC groups), to ensure clinical-quality genome measurements and editing. We also work with NASA to build integrated molecular portraits of genomes, epigenomes, transcriptomes, and metagenomes for astronauts, which help establish the molecular foundations and genetic defenses for enabling long-term human spaceflight. He has won the NIH's Transformative R01 Award, the NASA Group Achievement Award, the Pershing Square Sohn Cancer Research Alliance Young Investigator award, the Hirschl-Weill-Caulier Career Scientist Award, the Vallee Scholar Award, the CDC Honor Award for Standardization of Clinical Testing, and the WorldQuant Foundation Scholar Award. He was named as one of the "Brilliant Ten" Scientists by Popular Science, featured as a TEDMED speaker, and called "The Genius of Genetics" by 92Y. He has >200 peer-reviewed papers and scholarly works that have been featured on the covers of Nature, Science, Cell, Nature Biotechnology, Nature Microbiology, and Neuron, as well as legal briefs cited by the U.S. District Court and U.S. Supreme Court. Coverage of his work has also appeared on the covers of the Wall Street Journal, New York Times, TIME, The LA Times, and across many media (ABC, NBC, CBS, Fox, CNN, PBS, NASA, NatGeo). He is an inventor on four patents, co-founded five biotechnology start-up companies, and serves as an advisor to many others. He lives with his daughter and wife in Brooklyn, NY.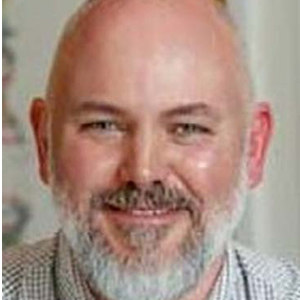 Dr. Dan Crowley
Dan Crowley is CEO and co-founder of RemedyBio, an Ireland-based biotech leading a revolution in immunotherapeutics through its Nanoreactor single cell discovery platform. A biotech entrepreneur and executive, Dan previously co-founded and led Genomics Medicine Ireland, acquired by Genuity Sciences in 2018, and was a venture partner with ARCH Venture Partners, a life-sciences VC with over $6Bn under management. Dan holds a BA Hons Mod and MSc from Trinity College Dublin, an MBA from Cornell where he was an Angear Merit Scholar, a PgD from Oxford University, and is a Kauffman Fellow.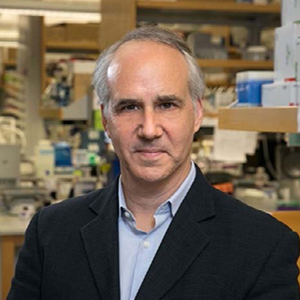 Dr. Daniel Geschwind
Dr. Geschwind is the Gordon and Virginia MacDonald Distinguished Professor of Human Genetics, Neurology and Psychiatry at UCLA. In his capacity as Senior Associate Dean and Associate Vice Chancellor of Precision Health, he leads the Institute for Precision Health (IPH) at UCLA, where he oversees campus precision health initiatives. In his laboratory, his group has pioneered the application of systems biology methods in neurologic and psychiatric disease, with a focus on autism spectrum disorders (ASD) and neurodegenerative conditions. His group defined the molecular pathology of autism using gene network analysis and has extended these integrative genomics methods so as to elucidate the mechanisms by which genetic risk for neuropsychiatric disease perturbs brain development and function. In addition to serving on several scientific advisory boards, including the Faculty of 1000 Medicine, the Scientific Advisory Board for the Allen Institute for Brain Science, the NIMH Advisory Council and the NIH Council of Councils, he currently serves on the editorial boards of Cell, Neuron and Science. He has received several awards for his laboratory's work is an elected Member of the American Association of Physicians and the National Academy of Medicine.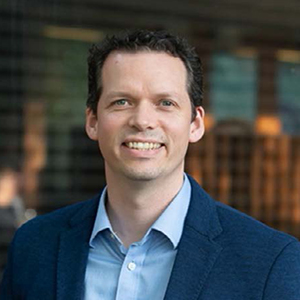 Dr. Daniel MacArthur
Dr Daniel MacArthur is the Director of the Centre for Population Genomics, based jointly at the Garvan Institute of Medical Research, Sydney and the Murdoch Children's Research Institute in Melbourne. Daniel completed his PhD at the University of Sydney before moving to postdoctoral studies at the Wellcome Trust Sanger Institute in Cambridge, UK, and then a faculty position at Harvard Medical School, Massachusetts General Hospital, and the Broad Institute of MIT and Harvard in Boston. In this position he co-directed the Broad Institute's Program in Medical and Population Genetics, as well as the NIH-funded Center for Mendelian Genomics, which sequenced the exomes, genomes, and/or transcriptomes of over 10,000 individuals from families affected by severe Mendelian disease. He also led the Genome Aggregation Database (gnomAD) consortium, which produced the world's largest catalogues of human genetic variation, spanning nearly 200,000 individual exomes and genomes.Daniel returned to Australia in 2020 to lead the new Centre for Population Genomics, which will focus on developing tools and resources useful for the implementation of population-scale genomic medicine in Australia.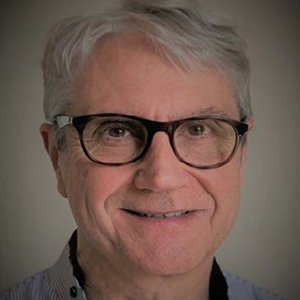 Dr. Francesco Marincola
Dr. Marincola is President and Chief Scientific Officer at Refuge Biotechnologies, Menlo Park, California, a synthetic biology spinoff from Stanford University, Lei Stanley Qi laboratory focused on cellular reprogramming for multiple applications including oncology, regenerative medicine, metabolic and autoimmune disorders. He was previously Distinguished Research Fellow at AbbVie Corporation; Chief Research Officer at Sidra Research, Qatar; and Tenured Investigator at the National Institutes of Health, Maryland. Dr. Marincola founded in 2003 the Journal of Translational Medicine and is the Editor-in-Chief. He is also Editor-in-Chief of Translational Medicine Communications. He is pastpresident of the Society for the Immunotherapy of Cancer (SITC) and the International Society for Translational Medicine. He edited several books including the SITC-affiliated Cancer Immunotherapy Principles and Practice Textbook. Dr. Marincola is also an award winning fiction author of The Wise Men of Pizzo and Cat Behind the Window.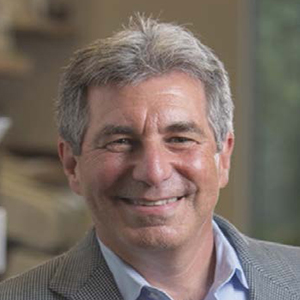 Professor Geoffrey S Ginsburg
Dr. Ginsburg is the founding director for the Center for Applied Genomics & Precision Medicine at the Duke University Medical Center and for MEDx, a partnership between the Schools of Medicine and Engineering to spark and translate innovation. His research addresses the challenges for translating genomic and digital health information into medical practice and the integration of precision medicine into healthcare. In 2017 he received Duke's Translational Research Mentorship Award and is a finalist in the NIH/BARDA Antimicrobial Resistance Prize.He is a member of the Advisory Council to the Director of NIH and is co-chair of the National Academies Roundtable on Genomic and Precision Health and is founder and president of the Global Genomic Medicine Collaborative, a not for profit organization aimed creating international partnerships to advance the implementation of precision medicine. He has recently served as a member of the Board of External Experts for the NHLBI, the advisory council for the National Center for Accelerating Translational Science, chair of the review for Genome Canada's Large Scale Applied Research Competition in Genomics and Precision Medicine, and the World Economic Forum's Global Agenda Council on the Future of the Health Sector. He is a founder of Predigen, Inc and MeTree&You, Inc. He was previously Vice President of Molecular Medicine at Millennium Pharmaceuticals, Inc and a faculty member at Harvard Medical School.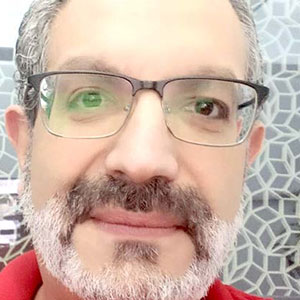 Dr. Georges Nemer
Dr. Georges Nemer is a Professor of Genomics and Precision Medicine (GPM) and the Head of the division of Genomics and Translational Biomedicine at the College of Health and Life Sciences (CHLS) at Hamad Bin Khalifa University (HBKU). He earned his PhD in Pharmacology from the Université de Montréal in 2002. The highlight of his thesis - the first mouse model of a human cardiac congenital malformation - , a Cell Paper, is amongst the most cited paper in that field. In October 2002, Dr. Nemer joined the Department of Biochemistry and Molecular Genetics at the American University of Beirut (AUB). While there, he teamed up with Dr. Fadi Bitar to screen for genes that could be implicated in CHDs - the major cause of death in neonates. In 2009, after being promoted to the rank of Associate Professor, Dr. Nemer received a major grant for five years from the Dubai Harvard Foundation for Medical Research in collaboration with the Seidman Lab at Harvard Medical School, enabling an expansion of research collaborations in the cardiovascular field. Dr. Nemer has been directly involved in promoting research at AUB and in 2012, alongside Dr. Mona Nemer, established the NEMER award for promoting research at the Faculty of Medicine. Since joining HBKU in 2019, professor Nemer has been actively involved in speeding up the research pace in the area of genomics and precision medicine.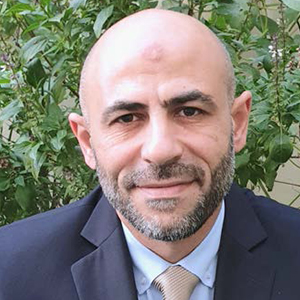 Professor Hadi Yassine
I'm an associate professor of infectious diseases, section head of research at the Qatar University Biomedical Research Center (BRC), and the chair of QU IBC committee. I also serve as an adjunct faculty at Hamad Ben Khalifa University-Doha (2018-Current) and previously at the Catholic University of America (CUA)- Washington D.C (2014/2015). In addition to my administrative duties, I lead the communicable diseases section at the BRC. My research and teaching experiences have been fostered by several years of intensive work at state-of-the-art and multi-disciplinary institutions. After earning a Ph.D. degree from The Ohio State University in 2009, I worked at the Vaccine Research Center (VRC)-National Institute of Health (NIH) for over five years as a postdoctoral fellow and then as a research fellow. I have excellent experience in the basic and applied biology fields, including virology, microbiology, immunology, molecular diagnostics, and vaccine development. I have published more than 75 articles (cited <3000 times based on google scholar), some of which are in top-tier scientific journals like Nature, Nature Medicine, Cell, Lancet Infectious Diseases, and Science Translational Medicine. I serve on many committees at QU and other institutions around Qatar. I have participated in the organization of several local and international workshops and conferences. I received several awards in recognition of my work and contributed to six patents on new designs of viral vaccines.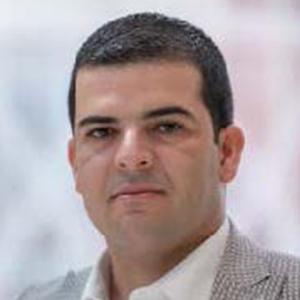 Dr. Hamdi Mbarek
Dr. Hamdi Mbarek is the Scientific and Industry Partnerships Manager at Qatar Genome. His expertise and research include genetic and epidemiological analyses of complex traits (including behavioral, neuropsychiatric and reproductive traits), the molecular study of complex diseases (cancers and chronic hepatitis B), the genetics of depression, addiction and twinning as a measure of fertility, the use of bioinformatics to analyze high-throughput genomic data, and the relationships between human behavior, lifestyle, traits, diseases and genetics. Dr. Mbarek leads an international collaborative consortium, the Twinning Genetics Consortium, to study the genetics of twinning and birth weight in twins. After 30 years of research, Dr. Mbarek was the first scientist to find the first genes responsible for dizygotic twinning, and in 2016, his paper was cited in the media in more than 40 countries around the world. This paper was also selected among the best groundbreaking genetics research published in the American Journal of Human Genetics (AJHG) from 2015 and 2016. In 2019, he was nominated for the Prix Galien Research award. With a strong background in molecular genetics, Dr. Mbarek, assistant professor, also contributed to the teaching of classes on human molecular genetics, omics, and twin research and human genetics at VU University Amsterdam. He acquired extensive laboratory experience and a rich network aboard during his time in Africa, Europe, and Asia. Dr. Mbarek obtained his PhD in molecular and cellular biology at the University of Évry Val d'Essonne in Paris, France. He completed a first postdoctoral research on the genomics of complex diseases at University of Tokyo in Japan, and a second one on the genetics of psychiatric diseases and genetics of addiction at VU University in the Netherlands.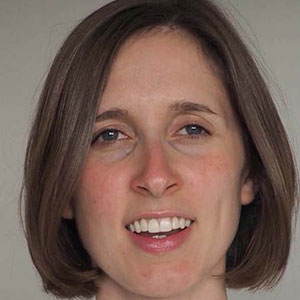 Professor Hilary Martin
After her undergraduate studies in genetics in Australia, Hilary moved to Oxford in 2011 to do her PhD with Peter Donnelly at the Wellcome Trust Centre for Human Genetics. There, she worked on an eclectic set of projects in rare disease and human and platypus population genetics. She moved to the Sanger Institute in 2016 as a postdoc with Jeff Barrett. Her major focus was on exploring genetic architecture in the Deciphering Developmental Disorders study, a large cohort of exome-sequenced individuals with rare developmental disorders. She started her own lab at Sanger in September 2018. Her group analyses large-scale genetic and electronic health record data to explore fine-scale population structure, its impact on disease risk, and the genetic architecture of both rare and complex diseases.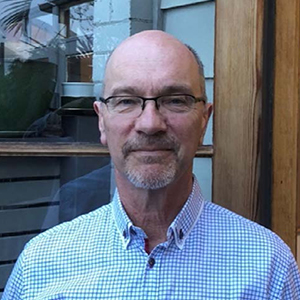 Dr. Jonathan Skinner
Jon is a senior paediatric cardiologist and electrophysiologist and head of cardiac research at the Heart Centre for Children at Westmead, and the Sydney Children's Hospital network, Sydney, Australia. He is an Honorary professor at the University of Auckland and head of research for, and founding member of, the Cardiac Inherited Disease Group, New Zealand. He led the TRAGADY clinical scientific Australasian working group which established the region's best practice guidelines for the investigation of young sudden death, and has authored over 160 peer reviewed scientific papers, mostly in the area of inherited arrhythmic syndromes and sudden death in the young.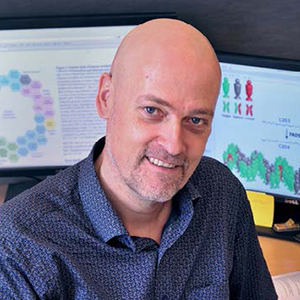 Professor Karsten Suhre
Karsten Suhre is a Professor of Physiology and Biophysics at Weill Cornell Medicine and the Director of the Bioinformatics and Virtual Metabolomics Core at the Cornell campus in Doha, Qatar. Before joining Cornell in 2011, Dr. Suhre held a Professorship for Bioinformatics at the Department of Biology of the Ludwig-Maximillian-University in Munich, Germany, where lead the Metabolomics Research Group at the Institute for Bioinformatics and Systems Biology of the Helmholtz Center Munich. Between 1994 and 2006, he served at the French National Centre for Scientific Research (CNRS), first as a Charge and then as a Director of Research, with a two-year interruption from 2000 to 2001, where he worked as a Project Engineer in the German Automotive Industry. After a very interdisciplinary career in the Theoretical Physics, Atmospheric Sciences, Bacterial and Viral Genomics, and Protein Bioinformatics, he is now investigating how human genetics, metabolomics and proteomics interact with environmental challenges and lifestyle factors in the development of complex disorders, especially diabetes, cancer, heart and kidney diseases.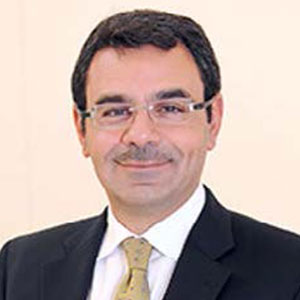 Professor Khaled Machaca
Khaled Machaca is Professor of Physiology and Biophysics at Weill Cornell Medicine and serves as the Senior Associate Dean for Research, Innovation and Commercialization for the Qatar campus. In that capacity he oversees the academic, financial, operational and compliance aspects of the research department, which currently encompasses 23 active Labs and a staff of about 200 people. Khaled oversaw the establishment of the administrative and regulatory infrastructure; centralized core laboratories; and faculty recruitment. He also serves as the designated institutional official overseeing the animal research program and as the director of the imaging core. He leads and serves on multiple institutional, national and international committees. The Machaca Lab is interested in intracellular signaling under physiological and pathological conditions with a focus on calcium signaling. Our goal is to better define these signaling pathways at the cellular and molecular levels to identify potential therapeutic targets in various disease states. We are particularly interested in the role of Calcium influx in cancer, cardiovascular and immune disfunction. Work from the Machaca Lab has been published in leading biomedical journals and garnered continuous extramural funding from NIH and the Qatar National Research Fund (QNRF). Khaled serves of several editorial boards, reviews widely for scientific journals and granting agencies, and has an extensive track record of training students and postdoctoral fellows.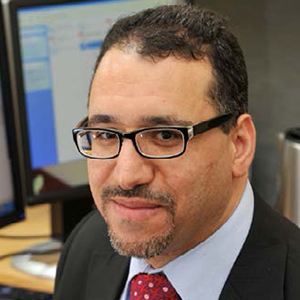 Professor Laith Abu-Raddad
Laith Abu-Raddad is a Professor of Infectious Disease Epidemiology at the Weill Cornell Medicine– Qatar, Cornell University. He is also the director of the WHO Collaborating Center for Disease Epidemiology Analytics on HIV/AIDS, Sexually Transmitted Infections, and Viral Hepatitis. Previously he held academic and research positions at Fred Hutchinson Cancer Research Center, University of Washington, Imperial College London and Osaka University. His research interests are multidisciplinary with emphasis on studying the epidemiology of infectious diseases using analytical and computational approaches in addition to conventional epidemiologic study designs. He has led several high-impact studies at the international and regional levels. His scientific research has been published in journals such as Science, PLOS Medicine, Proceedings of the National Academy of Sciences, Hepatology, Lancet, JIAS, Clinical Infectious Diseases and AIDS. He has worked on HIV and other sexually transmitted infections, hepatitis C virus, tuberculosis, COVID-19 and SARS. He is or has been the principal investigator of several projects funded by various funding agencies, and has acted as an expert advisor or a consultant for several international organizations. His research work has been key in the formulation of public health policy at the regional and international levels.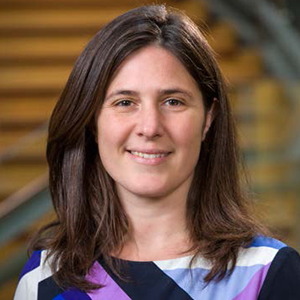 Professor Lara Mangravite
Lara Mangravite is the President of Sage Bionetworks, a nonprofit organization that focuses on open processes to accelerate the translation of science into medicine. Recognizing that experiments build into knowledge through human discourse – we work to reduce legal, social, and scientific restrictions that serve as barriers in the process. This includes practices for responsible data sharing, objective evaluation of algorithms and outcomes, and the establishment of reliable research outcomes to support translation. Prior to her time at Sage, Lara was formally trained and worked as a scientist. Dr. Mangravite obtained a BS in Physics from the Pennsylvania State University, a PhD in Pharmaceutical Chemistry from the University of California, San Francisco, and a postdoctoral fellowship in cardiovascular pharmacogenomics at the Children's Hospital Oakland Research Institute.
Professor Mariya Moosajee
Professor Mariya Moosajee is a Consultant Ophthalmologist in Genetic Eye Disease at Moorfields Eye Hospital and Great Ormond Street Hospital for Children, Professor of Molecular Ophthalmology at UCL Institute of Ophthalmology, and Group Leader of Ocular Genomics and Therapeutics at the Francis Crick Institute in London. She graduated with First Class Honours in Biochemistry and Molecular Genetics in 2000, Medicine (MBBS) in 2003, and was awarded her PhD in Molecular Ophthalmology in 2009 all from Imperial College London. Her clinical focus is providing a genomic ophthalmology service for children and adults affected with pan-ocular genetic eye disease. Her clinical research involves deep phenotyping and natural history studies on molecularly confirmed rare disease patient cohorts to understand disease progression and define outcome metrics for clinical trials. In the laboratory, she is advancing our understanding of the molecular basis of ocular maldevelopment and inherited retinal dystrophies, using zebrafish disease models and human induced pluripotent stem cell derived retinal organoids. This permits the identification of potential therapeutic targets for development of treatment strategies, including small molecule drugs and non-viral gene therapy. Professor Moosajee is the President of the UK Eye Genetics Group, Research Lead for the Education Committee at the Royal College of Ophthalmologists, and President of Women in Vision UK.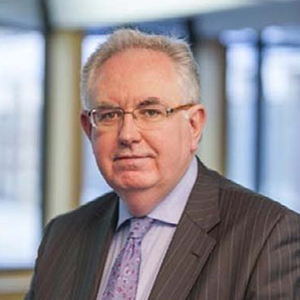 Professor Sir Mark Caulfield
Sir Mark Caulfield graduated in Medicine in 1984 from the London Hospital Medical College and trained in Clinical Pharmacology at St Bartholomew's Hospital where he developed a research programme in molecular genetics of hypertension, which has discovered over 1000 gene loci for blood pressure. He served on the NICE Guideline Group for hypertension and was President of the British Hypertension Society (2009-2011). He was Director of the William Harvey Research Institute between 2002 and 2020 and was elected a Fellow of the Academy of Medical Sciences in 2008. Since 2008 he directs the National Institute for Health Research Cardiovascular Biomedical Research Unit and Centre at Barts. Between 2010 and 2015 he co-led the merger of three hospitals in North London to create the new £400 million Barts Heart Centre. Sir Mark has won the Lily Prize of the British Pharmacology Society, the Bjorn Folkow Award of the European Society of Hypertension 2016 and the Franz Volhard Award of the International Society of Hypertension in 2018. In 2013 he became an NIHR Senior Investigator and was appointed as the Chief Scientist for Genomics England (100,000 Genomes Project. Sir Mark was awarded a Knighthood in the June 2019 Queen's Birthday Honours List for services to the 100,000 Genomes Project.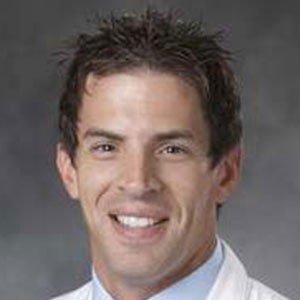 Dr. Micah T. McClain
Dr. McClain is an Associate Professor of Medicine in the Division of Infectious Diseases at Duke University Medical Center and a member of the Duke Center for Applied Genomics and Precision Medicine. Dr. McClain's research involves developing host-based transcriptomic biomarker assays for the diagnosis and characterization of a spectrum of bacterial, viral, and fungal infections both in the US and abroad. This work includes developing novel host-based diagnostics for rickettsial diseases, febrile illness in travelers and Department of Defense personnel, and diagnostic and severity prediction tools for infections and other inflammatory states (such as organ rejection) in immunocompromised adults. Most recently, his research has included an emphasis on transcriptomic and other immune biomarkers for detection of acute infection in the symptomatic and presymptomatic phases of a wide array of seasonal and emerging viral diseases, including COVID-19.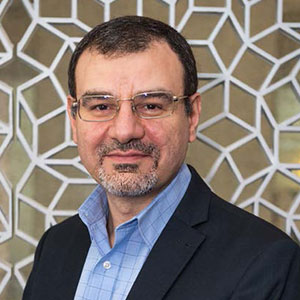 Professor Omar Albagha
Dr. Omar Albagha received PhD scholarship to investigate genetic susceptibility to osteoporosis at the University of Aberdeen. After completing his PhD degree in 2001, he worked as a postdoctoral researcher until 2002 when he was appointed as an Arthritis Research UK lecturer (Assistant Professor) in Genetics of Bone disease at the Institute of Medical Sciences, University of Aberdeen, UK. In 2005 he moved to the University of Edinburgh as a Principal Investigator/ Group leader at the Centre for Genomic and Experimental Medicine (CGEM). In 2014, he was appointed the Associate Director of the Paget's Association Centre of Excellence, Edinburgh. In early 2017, Dr. Albagha joined Hamad Bin Khalifa University (HBKU) as a Principal Investigator at the Qatar Biomedical Research Institute (QBRI) and in 2019 he joined the college of health and life sciences at HBKU as a Professor of Genomic and Precision medicine. His current research focuses on Genomic Medicine, aiming at understanding the genetic determinants of complex diseases with emphasis on Type 2 Diabetes and cardiovascular diseases. He has active collaborations with Qatar Genome Project to investigate genetics of disease-related traits in Qatar. He has published in high impact journals (Nature Genetics, JAMA, Cell Reports) and his work has been featured in news outlets such as the BBC and other international media. Dr Albagha has received many awards from international organizations including the European Calcified Tissue Society (ECTS) and the American Society for Bone and Mineral Research (ASBMR). He has obtained multiple research grants totalling over US$ 10 million including the highly prestigious European Research Council (ERC) Consolidator fellowship.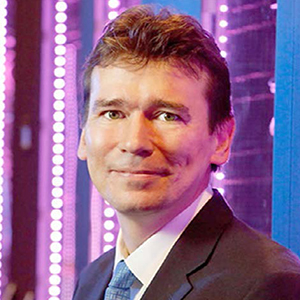 Dr. Paul Thompson
Paul Thompson, Ph.D., directs the ENIGMA Center for Worldwide Medicine, Imaging & Genomics – a U.S. National Center of Excellence for "Big Data" analysis in biomedical research. He also co-leads AI4AD (the Artificial Intelligence for Alzheimer's Disease Initiative) – a new $18M USD NIH initiative to apply deep learning to discover and understand drug targets based on whole genome sequence data and large-scale biobanks. Since 2009, Dr Thompson has led the ENIGMA consortium (http://enigma.ini.usc.edu), a worldwide medical network of 1,000 institutions across 45 countries studying the major diseases of the brain, with MRI, diffusion MRI, resting state fMRI, EEG and genomics. ENIGMA published the largest neuroimaging studies of 10 major brain disorders and conditions – including PTSD, schizophrenia, bipolar disorder, major depression, ADHD, autism, and OCD. ENIGMA leads international studies of Alzheimer's disease, Parkinson's disease, epilepsy, anorexia, substance use, and anxiety disorders. In ENIGMA's papers in Science and Nature, 340 institutions pooled DNA and MRI data from over 50,000 people to identify over 200 genomic loci that influence the rates of brain development, aging, and disease risk, using massively-parallel distributed "big data" computing. ENIGMA analyzes factors that affect the progression of Alzheimer's disease, Parkinson's disease, and childhood brain disorders. Dr. Thompson's group created the first MRI maps of Alzheimer's disease and schizophrenia spreading in the living brain, and a method to detect brain growth in children (published in Nature). Thompson directs the Imaging Genetics Center and is Associate Director of USC's Stevens Institute for Neuroimaging and Informatics. At USC, he is a Professor of Neurology, Psychiatry, Radiology, Pediatrics, Engineering, and Ophthalmology. Dr. Thompson obtained his M.A. in Mathematics and Greek & Latin Languages from Oxford University, England, and his Ph.D. in Neuroscience from UCLA. Dr. Thompson's 1,600 published research papers combine the talents of researchers in mathematics, neuroimaging, and clinical neurology (see http://enigma.ini.usc.edu)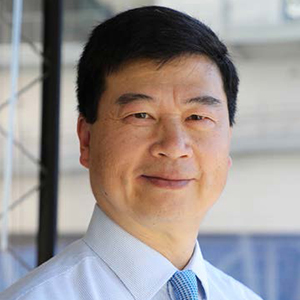 Dr. Pui-Yan Kwok
Pui-Yan Kwok, MD, PhD, is the Henry Bachrach Distinguished Professor at UCSF and Director of the Institute of Biomedical Sciences at the Academia Sinica in Taiwan. Dr. Kwok received his MD and PhD degrees from the University of Chicago and completed his Dermatology residency training at the Washington University in St. Louis before joining its faculty in 1993. He moved to UCSF in 2002 and took on the additional appointment at the Academia Sinica in 2017. Dr. Kwok's research focuses on developing tools and strategies to study the human genome and the role of human variation in common diseases. He was part of the SNP Consortium, the International HapMap Project, the NSIGHT Consortium, and is currently a principal investigator of a CSER project at UCSF. His group pioneers the "full genome analysis" approach (based on whole genome long-read DNA sequencing, mapping, and assembly) to identify causal mutations in rare genetic diseases. In July 2018, he launched the Taiwan Precision Medicine Initiative, a 3-year project to obtain genetic profiles of 1 million people for clinical use.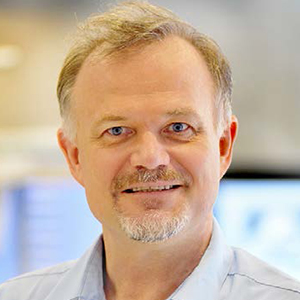 Professor Richard Gibbs
Director, Baylor College Of Medicine Human Genome Sequencing Center, Wofford Cain Professor Of Human And Molecular Genetics. Richard Gibbs Was born in Australia and graduated from Melbourne University in 1986 in Genetics and Radiation Biology. He moved to the USA to Baylor College of Medicine, where he performed key work on the molecular characterization of human genetic disease and provided an early leadership role for the Human Genome Project (HGP). In 1997 he founded the BCM Human Genome Sequencing Center (HGSC), one of five main groups to complete the HGP. The HGSC then led many genome projects for model species and contributed to the Mammalian Gene Collection, the Hapmap Project, the 1000 Genomes Project and the Cancer Genome Atlas. Since 2005, the group pioneered Personal Genomics, beginning with the personal genome sequences of James Watson and James Lupski and then developing the now ubiquitously used DNA exome capture technologies to create the first Genetics Diagnostics Laboratory to be based on whole gene sequencing. The group has made innumerable Mendelian disease gene discoveries and is now focused on accelerating clinical translation of genomics in adult care, via cardiovascular disease risk testing as well as being one of three centers to generate the data for the national All of Us Program. Gibbs was elected to the National Academy of Medicine in 2011 and was recognized as one of the 400 most influential biomedical scientists in the world in 2013 (Eur J. Clin. Invest. 2014).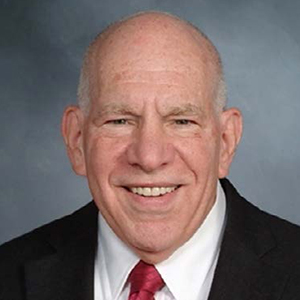 Dr. Ronald Crystal
Dr. Crystal is Professor and Chairman of the Department of Genetic Medicine of the Weill Medical College of Cornell University, where he is also the Bruce Webster Professor of Internal Medicine, Director of the Belfer Gene Therapy Core Facility and Attending Physician at Weill Cornell- New York Presbyterian Hospital. After earning degrees in physics from Tufts University and the University of Pennsylvania, and an MD degree from the University of Pennsylvania, Dr. Crystal served as Chief of the Pulmonary Branch of the National Heart, Lung and Blood Institute until moving to Weill Cornell in 1993. Initially, Dr. Crystal's research focused on the pathogenesis and therapy of lung disorders. The work of his laboratory formed the basis of the current understanding of the pathogenesis of lung fibrosis and the hereditary form of emphysema associated with alpha 1-antitrypsin deficiency. In the late 1980s, Dr. Crystal shifted his focus to gene therapy. He was the first to use a recombinant virus as a vehicle for in vivo gene therapy and has carried out human trials of gene therapy for cystic fibrosis, cardiac ischemia, cancer, central nervous system disorders. Recent studies from his laboratory have focused on using viral gene transfer vectors as platform strategies for Friedreich's ataxia, Alzheimer's disease and vaccines against addiction. In addition to gene therapy, his laboratory has programs in deciphering how human genetic variation modulates gene expression in the context of environmental exposure and exploiting these relationships to recategorize human disease at the biologic level. In Qatar, his laboratory has collaborated with colleagues at the Qatar Biobank, Sidra and Hamad Medical Corporation to develop QChip1, a Qatarispecific microarray to help screen the population for hereditary and acquired disorders. Dr. Crystal has received numerous professional honors and serves on a number of advisory boards to government and industry. He has published over 900 scientific articles, and his work has been cited over 50,000 times in the scientific literature. He is responsible for numerous biomedical patents and is a founder of several biotechnology companies focused on developing gene therapy therapeutics.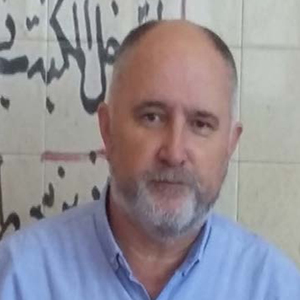 Dr. Serhiy Souchelnytskyi
Dr. Serhiy Souchelnytskyi graduated from Lviv State University and obtained PhD degree at the Institute of Biochemistry (1992) in Lviv, Ukraine. Dr. Souchelnytskyi worked at the Institute of Biochemistry (Ukraine), INSERM U244 (France), Ludwig Institute for Cancer Research (Uppsala, Sweden), Karolinska Institutet and Karolinska University Hospital (Stockholm, Sweden), before joining Qatar University in 2015. He is involved in commercialization of research by developing diagnostic and personalization of cancer treatment.Dr. Souchelnytskyi has 137 publications, including 5 patents. Dr. Souchelnytskyi is involved in editorial works as an Editor and a member of Editorial boards, works frequently for granting agencies as an expert, and has received awards in the area of proteomics and cancer biology. Current projects are in development of personalized cancer medicine. Proteomics, systems biology and cancer signaling biology are used for individualized profiling of patients, their diagnostic and selection of the most efficient treatment. Tumorigenesis under various conditions, including under Space flight, is studied to develop tools for improved diagnostic and treatment. See www.serhiysouchelnytskyi.expert for more info.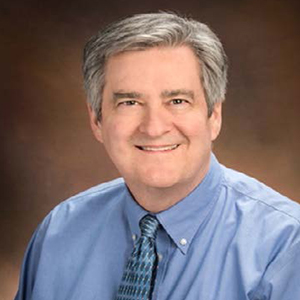 Dr. Stephen Hunger
Stephen P. Hunger, MD received his undergraduate degree in Biology from the Massachusetts Institute of Technology and his medical degree from The University of Connecticut School of Medicine. He completed Pediatrics residency at Johns Hopkins Hospital and Pediatric Hematology Oncology fellowship and post-doctoral research training at Stanford University. He has held previous faculty positions at the University of Colorado and Children's Hospital Colorado (Chief of Pediatric Hematology/Oncology/BMT 2007-14)) and the University of Florida (Chief of Pediatric Hematology/Oncology, 2001-07). Since 2014, Dr. Hunger has been the Chief of the Division of Oncology, the Director of the Center for Childhood Cancer Research and the Jeffrey E. Perelman Distinguished Chair in the Department of Pediatrics, Children's Hospital of Philadelphia, and a Professor of Pediatrics at the Perelman School of Medicine at the University of Pennsylvania. He also serves as Associate Director for Pediatric Research of the University of Pennsylvania's Abramson Cancer Center. Dr. Hunger specializes in basic, translational and clinical research and treatment regarding children, adolescents and young adults with acute lymphoblastic leukemia (ALL). He has authored more than 300 peer-reviewed manuscripts, almost all on pediatric ALL. He was the Vice-Chairman (2002-2007) and Chairman (2008-2015) of the Children's Oncology Group (COG) ALL Disease Committee, and has led the COG/NCI High Risk ALL TARGET Project since its inception in 2006. This project has made numerous discoveries on the genomic landscape of childhood ALL that have resulted in precision medicine clinical trials in genetically defined ALL subsets. Dr. Hunger is the immediate past Chairman of the Scientific Committee of the International Society of Pediatric Oncology and the current Treasurer. He has a major interest in global oncology, with a focus on improving cure rates for children with ALL in low and middle income countries.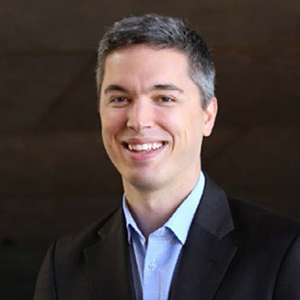 Dr. Stephen B. Montgomery
Stephen B. Montgomery is an Associate Professor of Pathology, Genetics and, by courtesy, Computer Science at Stanford University. His laboratory focuses on both functional genomics and bioinformatics approaches to understanding the molecular origins of genetic diseases. Dr. Montgomery has been an active member of multiple large-scale consortia including GTEx and MoTrPAC. His laboratory has developed novel transcriptome-based approaches to identifying impactful rare variants in individuals, families and populations and for measuring gene-by-environment effects.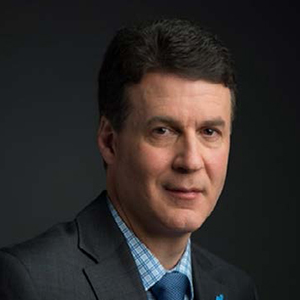 Dr. Stephen Scherer
Dr. Scherer holds the GlaxoSmithKline-Canadian Institutes of Health Research Endowed Chair in Genome Sciences at The Hospital for Sick Children (SickKids) and University of Toronto (U of T) and he is Director of the U of T McLaughlin Centre, as well as The Centre for Applied Genomics at SickKids. His team contributed to the landmark discovery of global gene copy number variation (CNV) as a common form of genetic variation in human DNA. His group then identified CNV to contribute to the aetiology of autism and many other disorders, and the Database of Genomic Variants he founded facilitates hundreds of thousands of clinical diagnoses each year. Dr. Scherer has won numerous honors such as the Steacie Prize, a Howard Hughes Medical Institute Scholarship, the Killam Prize, and multiple Honorary degrees. He is a Fellow of CIFAR, the American Association for the Advancement of Science, and the Royal Society of Canada. In 2014, he was selected as a Thomson Reuters Citation Laureate in Physiology and Medicine for "the discovery of large-scale copy number variation and its association with specific diseases".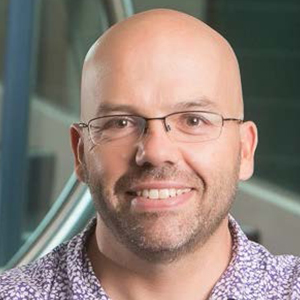 Dr. Stuart Tangye
Dr. Stuart Tangye is currently an NHMRC-funded Principal Research Fellow in the Immunology department at the Garvan Institute of Medical Research, and an Associate Professor in the Faculty Medicine, University of NSW. He completed his PhD on B-cell leukemia under the supervision of Prof Bob Raison at the University of Technology Sydney in 1995 and then undertook postdoctoral training at the DNAX Research Institute for Molecular and Cellular Biology (Palo Alto California, USA; 19996-1999) in the laboratories of Drs. Jan de Vries, Joe Phillips and Lewis Lanier. It was during this time that his passion for human immunology, cell biology and immune deficiencies was ignited. He returned to Australia in 2000 as a University of Sydney Research Fellow to work with Dr Phil Hodgkin at the Centenary Institute of Cancer Medicine and Cell Biology (University of Sydney). He established his own independent research lab in 2002, and was recruited to the Garvan Institute in 2006. His research interests focus on the biology of human lymphocytes in health and disease, and elucidating mechanisms whereby defects in signalling, activation and function underlie the development and clinical features of several immunodeficiencies. This is achieved by studying lymphocyte development, signalling, differentiation and effector function in patients with diseases resulting from monogenic loss-of-function mutations in key regulators of immune responses, such as XLP, X-SCID, AD and AR-HIES, as well as in corresponding animal models of these human conditions. In the past few years, his lab has made significant contributions to elucidating how these mutations can result in some of the clinical features that are associated with these immunodeficiencies. He is funded by fellowships and project and program grants awarded by the NHMRC, Cancer Council NSW, XLP Research Trust and Association for International Cancer Research. Since 1995, he has published >90 peer-reviewed articles and invited reviews. In 2011, he received the Gottschalk Medal from the Australian Academy of Sciences, which recognises "outstanding research in the medical sciences by scientists no more than 40 years of age". When he is not at work, he enjoys surfing, cycling, swimming and most of all being a Dad to his three beautiful children!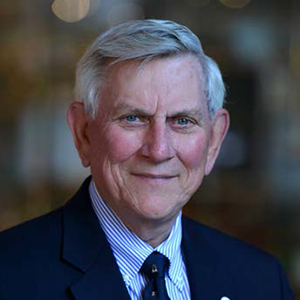 Dr. Thomas Caskey
C.Thomas Caskey, MD, FACP, FACMG, FRSC (Duke Med 62), Board Certified in Internal Medicine, Clinical and Molecular Genetics Professor and Founder of the Department of Molecular & Human Genetics, which he established in 1971, and Professor at Human Genome Sequencing Center at Baylor College of Medicine. With Dr. Marshall Nirenberg he discovered the "universality" of the Genetic code & elucidated the mechanism of peptide chain termination. Dr. Caskey discovered 34 disease genes including the molecular understanding of triplet repeat disorders anticipation (Fragile X & Myotonic Dystrophy). His STR identification system is internationally used by FBI, Interpol, CIA. In 1994 he became Sr. VP of Drug & Vaccine Development at Merck. Member of National Academies of Sciences, National Academy of Medicine, Royal Society of Canada. He has served as President of the American Society of Human Genetics, Human Genome Organization, and Texas Academy of Medicine and Engineering. He has been recognized by awards from the Justice Department, Muscular Dystrophy Association, March of Dimes, Duke Medical School, and Baylor College of Medicine. Dr. Caskey recently directed a program of Precision Medicine with Young Presidents Organization (YPO) and Consultant to Human Longevity, Inc. His current research focuses on the application of whole genome sequence and metabolomics of individuals for identification of disease risk and disease prevention.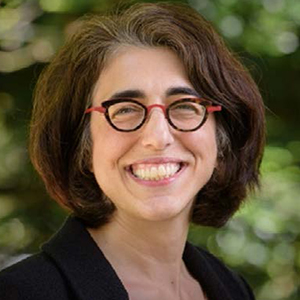 Professor Tippi MacKenzie
Tippi MacKenzie is a pediatric and fetal surgeon who is focused on developing better ways to diagnose and treat genetic diseases before birth. She runs a translational research lab examining fetal immunology and maternal-fetal tolerance, with the ultimate goal of inventing new fetal therapies for patients with genetic diseases or pregnancy complications. She is the Principal Investigator on the world's first Phase 1 clinical trial to perform in utero hematopoietic stem cell transplantation to treat fetuses with alpha thalassemia. Her research has been supported by the National Institutes of Health, the March of Dimes, the California Institute for Regeneration Medicine, and the Burroughs-Wellcome Fund. Tippi has been awarded the Jacobson Award by the American College of Surgeons for her innovative work. Tippi trained in classical piano at Juilliard before obtaining her undergraduate degree from Harvard College and her medical degree from Stanford University. She completed her surgical residency at Brigham and Women's Hospital in Boston and obtained additional fellowships in Fetal Surgery and Pediatric Surgery at the Children's Hospital of Philadelphia. She joined the faculty at the University of California, San Francisco in 2007 and is now a Professor of Surgery. In addition to her clinical practice, she is also a member of the Eli and Edythe Broad Institute for Regeneration Medicine and the Biomedical Sciences Program. She recently co-founded the Center for Maternal-Fetal Precision Medicine, with the aim of accelerating the processes that link basic research to clinical trials to improve maternal, fetal, and neonatal health. This Center is testing methods to improve prenatal diagnosis of birth defects and developing new cellular and molecular therapies for definitive fetal treatment.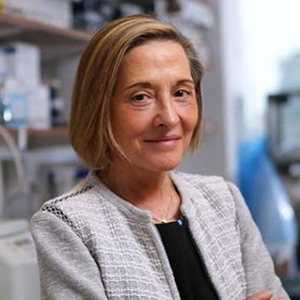 Dr. Virginia Pascual
Dr. Virginia Pascual obtained her M.D. from the Universidad Complutense in Madrid, Spain. After a Pediatrics residency, she moved to the U.S. and completed a post-doctoral fellowship in Immunology and Microbiology at UT Southwestern Medical Center in Dallas, TX. This was followed by residency and fellowship in Pediatric Rheumatology at the same Institution. She became Director of the Pediatric Rheumatology Division at UTSW and later served as Director of the Centers for Inflammation and Genomic Medicine at Baylor Scott & White Research Institute in Dallas. In 2017, Dr. Pascual became the inaugural Director of the Gale and Ira Drukier Institute for Children's Health and the Ronay Menschel Professor of Pediatrics at Weill Cornell Medicine in New York. Dr. Pascual's research focuses on basic and translational immunology with the goals of applying laboratory findings to the identification of therapeutic targets and useful biomarkers for inflammatory diseases that affect children. Using high throughput approaches, her group identified novel pathways to target therapeutically and unique signatures to stratify patients and to assess responses to therapy. Her studies have contributed to the discovery that type I interferon (IFN) and interleukin 1 (IL-1) are important pathogenic players in Systemic Lupus Erythematosus (SLE) and Systemic onset Juvenile Idiopathic Arthritis (sJIA), respectively. Dr. Pascual and her colleagues were at the forefront of clinical trials using IL-1 blockers in sJIA, which have shown remarkable clinical benefits in nearly 70% of patients. She is currently the Program Director of an NIH-NIAID-funded Autoimmunity Center of Excellence and an NIH-NIAMS-funded Center of Research Translation focused on Pediatric Lupus. In 2017 she received the Lupus Insight Prize from the Lupus Research Alliance. She was elected in 2018 to the Association of American Physicians and in 2020 she received the "Distinguished Basic and Translational Research Award" form the American College of Rheumatology.