The Ghalai Program is a joint Public and Private Partnership Program aimed at promoting the safety of child passengers on Qatar's roads
Qatar National Child Passenger Safety Program - Ghalai launched Doha's second checking station for the safe restraint of children in road vehicles. The new station, located near the main hospital of Sidra Medicine, was opened today by Sheikh Dr. Mohammed Bin Hamad Al-Thani, Director of the Public Health Department at the Ministry of Public Health, in the presence of senior representatives from key program stakeholders. The Ghalai program presents a proven system of safety measures, that can be easily learnt by parents and caregivers, designed to reduce serious injury and death among children involved in car crashes.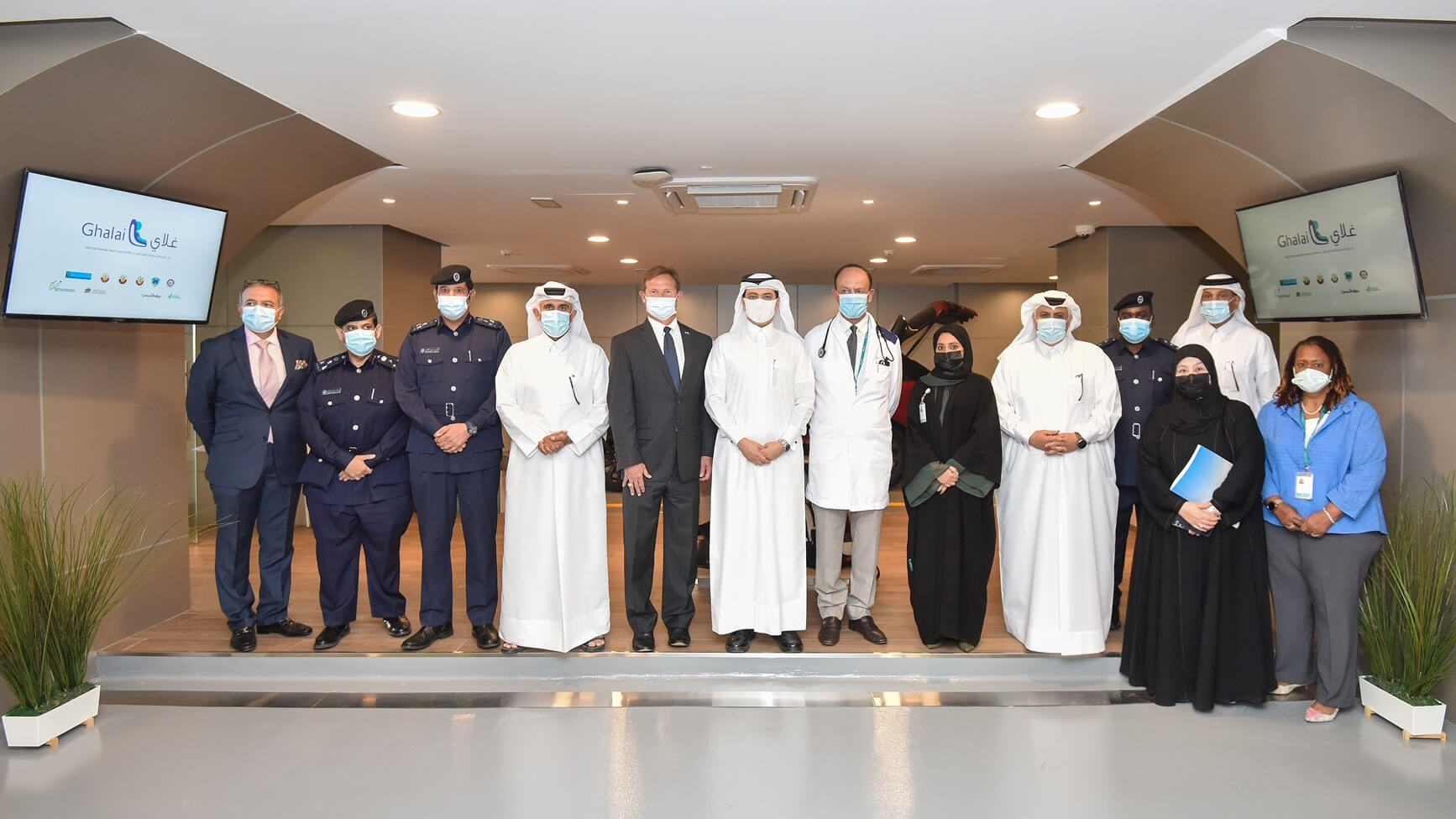 "Ghalai, which means 'my precious' in the Qatari dialect, is an appropriate name for the Qatar National Child Passenger Safety Program; it highlights the commitment of our government towards promoting the safety of those who are among the most precious to us, our children," said Sheikh Dr. Mohammed Bin Hamad Al-Thani. "The growing success of this program is due to the strong collaboration between government and private organizations. By working hand-in-hand to develop a strong foundation for educating new parents, together we can help change mindsets about road safety that enable us to better protect our precious children."
According to the World Health Organization's 'World report on child injury prevention', children in vehicles account for up to 50% of all child road traffic deaths in high-income countries; and unrestrained children are more likely to be killed in collisions than those using appropriate child restraints. The report identifies a range of proven effective approaches to reducing road traffic accidents, including promoting the use of protective equipment in vehicles such as child passenger restraint systems, booster seats and seat-belts, and a rear seating position for children.
The Ghalai national program is a joint venture between the private and public sector, including Ministry of Public Health, Ministry of Interior, Hamad Medical Corporation (HMC), Primary Health Care Corporation, Sidra Medicine, Qatar University, Ministry of Education and Higher Education, and ConocoPhillips.
The program supports the goals of the National Strategy for Traffic Safety, which is led by the Ministry of Interior's (MOI) National Committee for Traffic Safety. The Ministry of Public Health assigned HMC's Hamad International Training Center (HITC) to oversee the development of an education and awareness program on child passenger safety, which led to the launch of Ghalai in March 2019.
Dr. Khalid Abdulnoor Saifeldeen, Director of Hamad International Training Centre, and Chairman of the Ghalai Program explained the significance of opening a second checking station in the country. "The opening of the second Ghalai station is a strategic milestone in Qatar's commitment towards introducing more measures to enhance road safety awareness in the country. We are seeing more young and especially Qatari parents ensure that their infant is placed in a protective car seat. The Ghalai stations are designed to offer practical advice to parents and carers to know how to install a car seat correctly so it can provide the intended protection. Just like learning how to drive a car properly, people need to be trained in how to install a child car seat properly and this is what our highly trained Ghalai technicians can provide."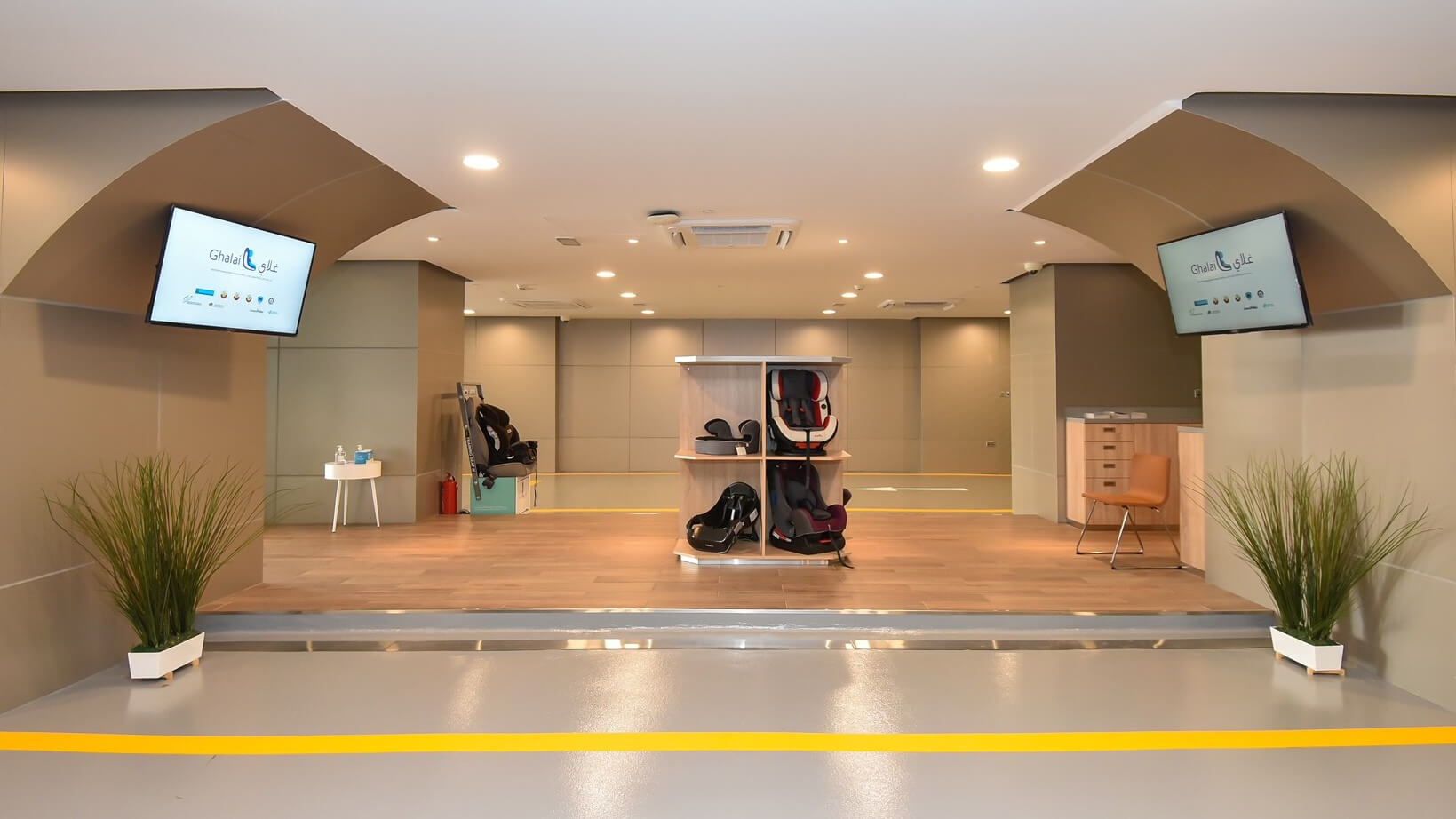 "Our achievement has been made possible with the support of all our partners. We are particularly grateful to ConocoPhillips Qatar who have staunchly supported Ghalai program and helped us raise awareness on preventable injuries and deaths of children in Qatar," added Dr. Saifeldeen.
Located in the spacious car parking area of Sidra Medicine, the purpose built air-conditioned station is designed to accommodate two families with their cars at a time to learn from Ghalai's certified technicians about the proper way of installing their child's car seat to ensure that all children are restrained in their car seats properly.
Prof. Ziyad M. Hijazi, Chief Medical Officer at Sidra Medicine said: "We are proud of our strong partnership with Hamad Medical Corporation and appreciate their support in establishing a Ghalai testing station at Sidra Medicine. Having this life-saving service as part of a nation-wide Qatar Child Passenger Safety Program in our hospital, is a step in the right direction in our own patient and family centered approach to providing care. As a women's and children's hospital, we are committed to working towards ensuring child safety and child wellbeing across all facets of our healthcare remit. We strongly encourage all parents, particularly those who have just had a baby or with young children, to visit the Ghalai station and to actively work with us so that they have access to the right tools and resources to keep their precious children safe."
The first Ghalai station has been open and operating at the Women Wellness and Research Center (WWRC) since March 2019. The pandemic delayed the opening of the second station but the program is now well on track to continue on its rapid development trajectory. Families who would like to benefit from this free service can either visit the station during opening hours from 10 AM to 3 PM (Sunday to Thursday) or book an appointment by emailing the Ghalai team at: QCPSP@hamad.qa