Sidra Medicine congratulates Dr. Ammira Akil, Dr. Tawfeg Ben Omran and Dr. Cristina Maccalli on their recent research milestones at Sidra Medicine and being part of two major international grants.
Dr. Ammira Akil, an investigator in diabetes precision medicine is the recipient of two grants from the Juvenile Diabetes Research Foundation (JDRF).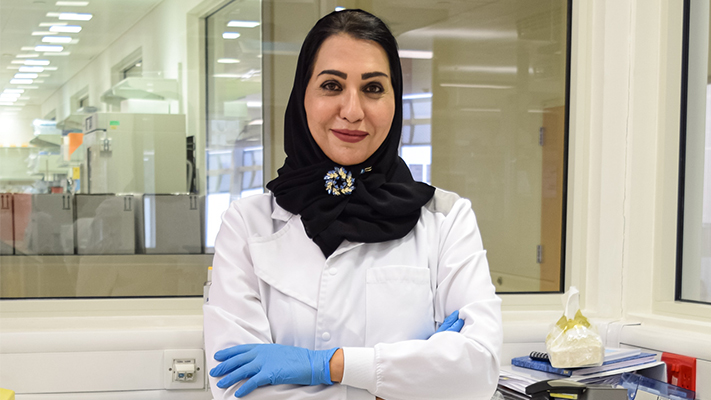 Type 1 diabetes is an autoimmune disease that ultimately results in the destruction of insulin-producing beta cells and a life-long dependence on carefully titrated exogenous insulin. It is estimated that approximately 20 million people globally are affected by type 1 diabetes. JDRF has been leading the fight against type 1 diabetes by funding many leading scientists across the globe to help deliver possible cures and life-improving breakthroughs and have awarded $400,000 in two grants funding to Sidra Medicine.
The first funding will go towards the AL-DIAR 1 "Road to prevention" project lead by Dr. Akil as lead Principal Investigator and Dr. Tawfeg Ben Omran, Division Chief of Genetic and Genomic Medicine as Co-PI. The project aims to take an improved combined approach to predict the genetic risk of type 1 Diabetes in the Middle East and North Africa region through scalable and cost-effective technologies.
The second grant (directly with Dr. Akil as lead PI) will look at the early prediction of progression to autoimmunity in Type 1 Diabetes –as an institutional collaboration between Western Sydney University in Australia, the Steno Diabetes Center Copenhagen (Denmark) and Sidra Medicine.
Both research projects will help pave the way to enhance predictions of type 1 diabetes among susceptible children through emerging technologies. The programs reinforce Sidra Medicine's commitment to research with the ultimate goal of a cure and global prevention of type 1 diabetes.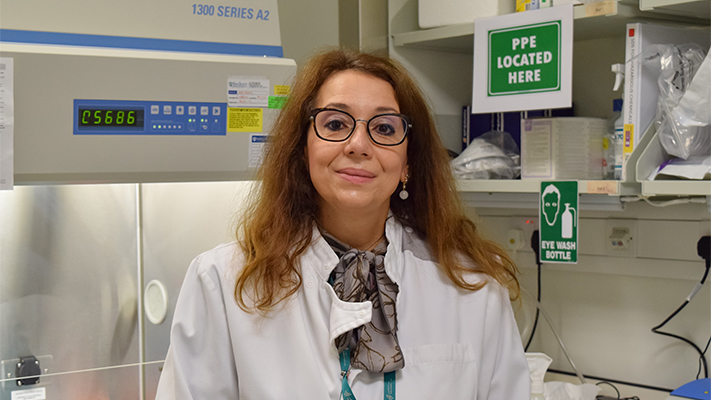 Dr. Cristina Maccalli, an investigator in Immune Biology Therapy at Sidra Medicine, has been appointed as Co-principal investigator in the European Cooperation in Science and Technology-COST grant application by the Pfizer-University of Granada-Junta de Andalucía Centre for Genomics and Oncological Research (GENYO) in Spain.
Dr. Maccalli will participate in a major EU funded genome editing research program, involving 18 international partners and worldwide renowned experts in the field. The program will bring together pharmaceutical companies, academic institutions, science and regulatory agencies, biotechnology firms, patient advocacy associations and information technology.
The aim of the program is to tackle knowledge fragmentation and accelerate the translation of genome editing technologies for the treatment of human diseases. The consortium consists of several groups of experts who will work on different aspects of the genome editing technology, from its very basic assessment to safety, specificity and clinical applications to tackle inherited rare diseases, cancer, and infectious diseases.
Dr. Maccali's role as Co-principal investigator would be to implement the ex vivo delivery of genome editing systems and for delivering of innovative protocols to be applied for translational studies for cancer cell therapy.