Sidra Medicine has appointed Dr. Johnny T. Awwad as its new Chair of Women's Services.
Dr. Awwad, who has over 25 years' experience in reproductive endocrinology and infertility, will oversee the hospital's women's services remit which includes gynecology, obstetrics, reproductive medicine, maternal fetal medicine, internal medicine, adult pain and aesthetic surgery and medicine.
Prof. Ziyad M. Hijazi, Act. Chief Medical Officer at Sidra Medicine said: "We are delighted to have Dr. Johnny Awwad join us at this exciting juncture as we prepare to officially launch our reproductive medicine unit. Having a physician and academic of Dr. Awwad's caliber as part of our team, highlights Sidra Medicine's commitment to ensuring we offer transformative and innovative healthcare for our patients. Dr. Awwad's experience in reproductive endocrinology and infertility across the clinical, research and medical education streams, will be a key driving force in further developing our women's services."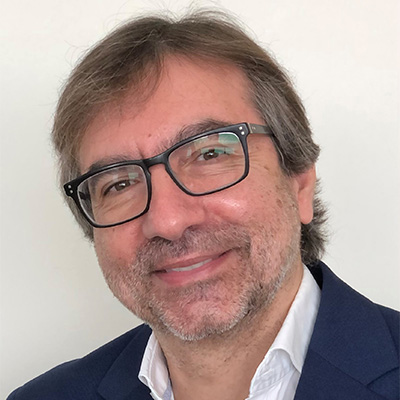 Prior to joining Sidra Medicine, Dr. Awwad was the Professor of obstetrics and gynecology at the American University of Beirut (AUB) Medical Center. Dr. Awwad also founded the center's Reproductive Endocrinology and Infertility division and fellowship program in the same field.
Dr. Johnny T. Awwad said: "I am very excited to be joining Sidra Medicine as its new Chair of Women's Services. I am looking forward to being a part of a multidisciplinary team who are committed to offering patient and family centered care and preparing the next generation of healthcare professionals to advance Qatar's healthcare sector. This very much aligns with my personal ethos and passion to lead women's healthcare and aligning it with the hospital's vision to become a beacon of learning, discovery and exceptional care."
Dr. Awwad is the past President and the current Chief Scientific Officer of the Middle East Fertility Society. He is actively involved in the organization of the annual scientific events of the American Society for Reproductive Medicine as well as the European Society for Human Reproduction & Embryology. He is also on the Editorial Board of the British Journal of Obstetrics and Gynecology (Middle-East), Deputy Editor of the Middle East Fertility Society Journal and Guest Editor of Frontiers in Endocrinology.
He is also certified as a High Complexity Laboratory Director in Embryology and Andrology from the American Board of Bioanalysis. He is the principal investigator on numerous registered randomized clinical trials in reproductive medicine, as well as translational research on endometrial genomic expression and environmental reproductive toxicity.
Dr. Awwad obtained his medical degree and residency training in Obstetrics and Gynecology from the American University of Beirut Medical Center and a clinical fellowship in reproductive endocrinology and infertility and Innovative Minimally Invasive Therapy from Harvard Medical School's Massachusetts General Hospital.