26 January 2020, Doha, Qatar – Sidra Medicine, a member of Qatar Foundation, has signed a collaborative service agreement with the Royal College International (RCI), an entity that promotes and delivers programs and services on behalf of the Royal College of Physicians and Surgeons of Canada.
The agreement will help establish Royal College International based accreditation processes for Sidra Medicine's residency training and simulation programs. As a result, all RCI accredited programs held at Sidra Medicine will be recognized as equivalent to programs applicable to institutions and residency programs in Canada.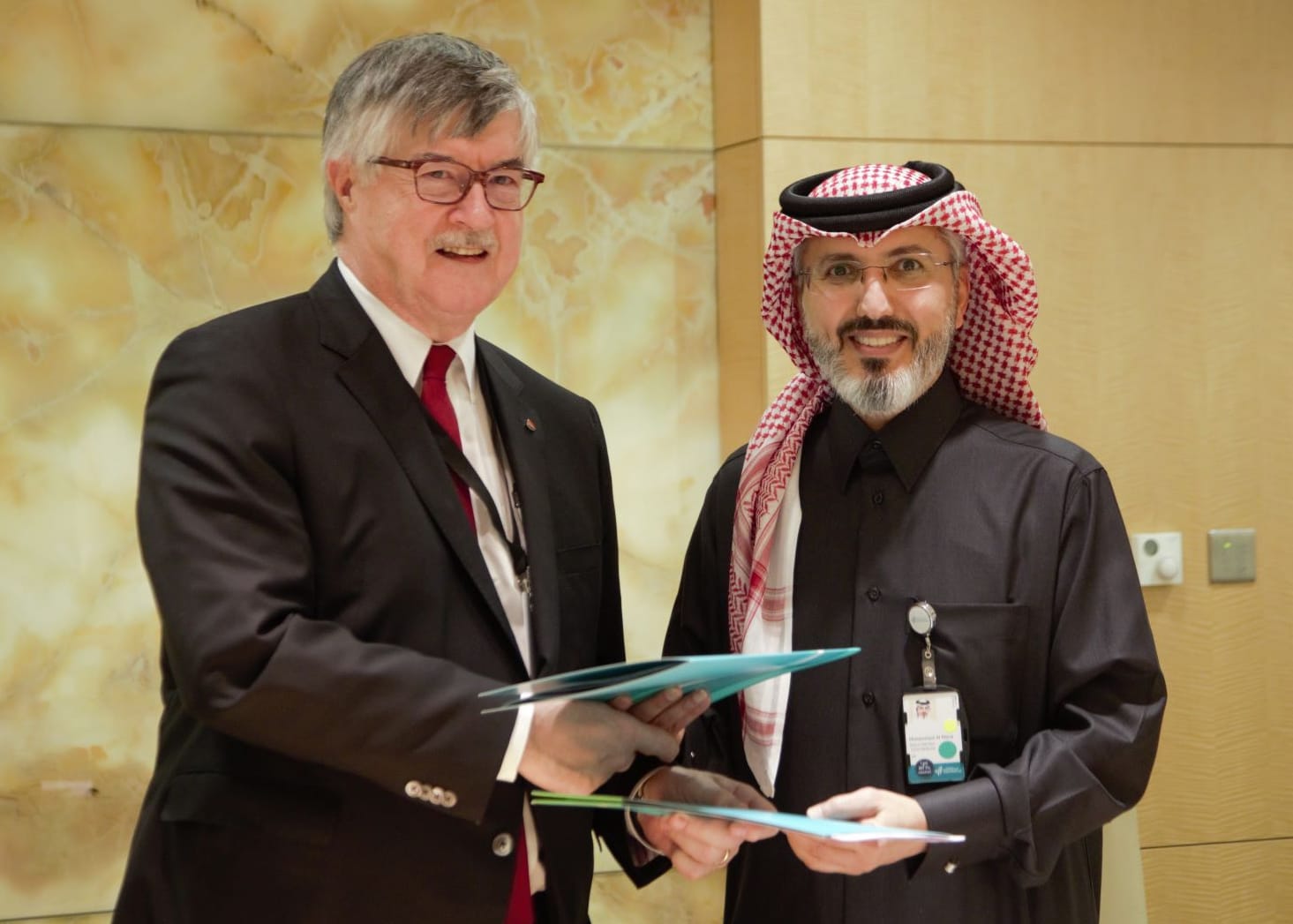 The agreement was signed by Mr. Mohammed Al Mana, the Chair of the Transition Committee and Member of the Board of Governors at Sidra Medicine and Dr. Andrew Padmos, the Chief Executive Officer of the Royal College International. The signing ceremony which was held at Sidra Medicine was also attended by Her Excellency Stefanie McCollum, Ambassador of Canada to the State of Qatar in addition to other representatives from Royal College International.
Mr. Mohamed Al Mana, Chair of the Transition Committee and Member of the Board of Governors at Sidra Medicine said: "As an academic medical center, Sidra Medicine through its medical education programs, strives to support the development of knowledgeable, skillful and competent healthcare professionals in Qatar. Partnerships with established institutions like Royal College International, ensure that we are not only improving the quality of our residency education programs but ultimately helping to improve patient outcomes."
Dr. Andrew Padmos, CEO of Royal College International (RCI) said: "As a global leader in specialty medical education and care, RCI collaborates with many of the top academic medical institutions around the world and we are pleased to have Sidra Medicine on board as a valued partner. We look forward to working with their leadership team to develop programs to enhance healthcare professionals' knowledge, tools, and confidence as a means to improve practice and to provide the best care possible."
In addition to the residency programs, the RCI program at Sidra Medicine will focus on demonstrating an impact on patient safety and the quality of care provided by health professionals. It will also seek to ensure that Sidra Medicine's simulation training meets the requisite standards in administration, education, and ethics.
Prof. Ibrahim Janahi, Chair of Medical Education at Sidra Medicine said: "The accreditation from the Royal College International demonstrates that our residency programs at Sidra Medicine meet the highest possible international standards. This is another milestone as we advance our medical education following our institutional accreditation by the Accreditation Council of Graduate Medical Education International (ACGME-I) in August 2019. Both these accreditations paves the road for Sidra Medicine to be the first academic medical center in the Gulf region to provide medical programs by both American and Canadian systems."
Read the Arabic here.
- ENDS -