Doha, Qatar, 30 October 2019:Sidra Medicine successfully conducted four live surgeries on day one of its first international workshop on reconstructive pediatric urology.
The pediatric surgeries were performed by Prof. Pippi Salle, Division Chief of Urology at Sidra Medicine and chair of the workshop organizing committee as well as world-renowned international surgeons Dr. Warren Snodgrass and Dr. Nicole Bush. Dr. Warren Snodgrass and Dr. Nicole Bush are joint founders of the Hypospadias Specialty Center in Texas, U.S.A.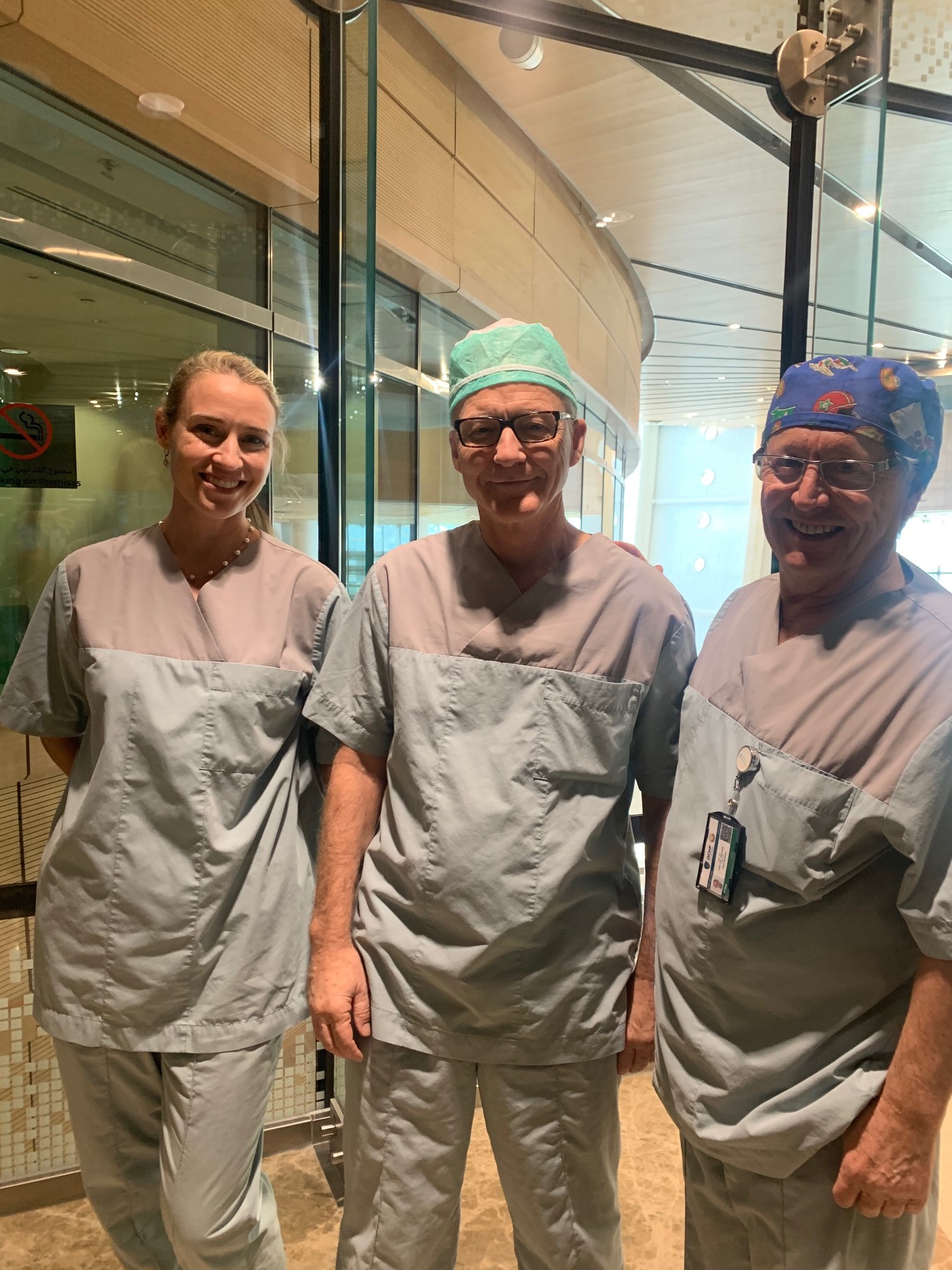 Dr. Nicole Bush, Dr. Warren Snodgrass and Prof. Pippi Salle
The surgeries were streamed live from Sidra Medicine's Operating Rooms to more than 150 international delegates at the hospital's main auditorium. Both patients are recovering and expected to be discharged within the next couple of days.
In addition to the live surgeries, Sidra Medicine also hosted an interactive hands-on training course on basic and advanced laparoscopy and robotic surgery.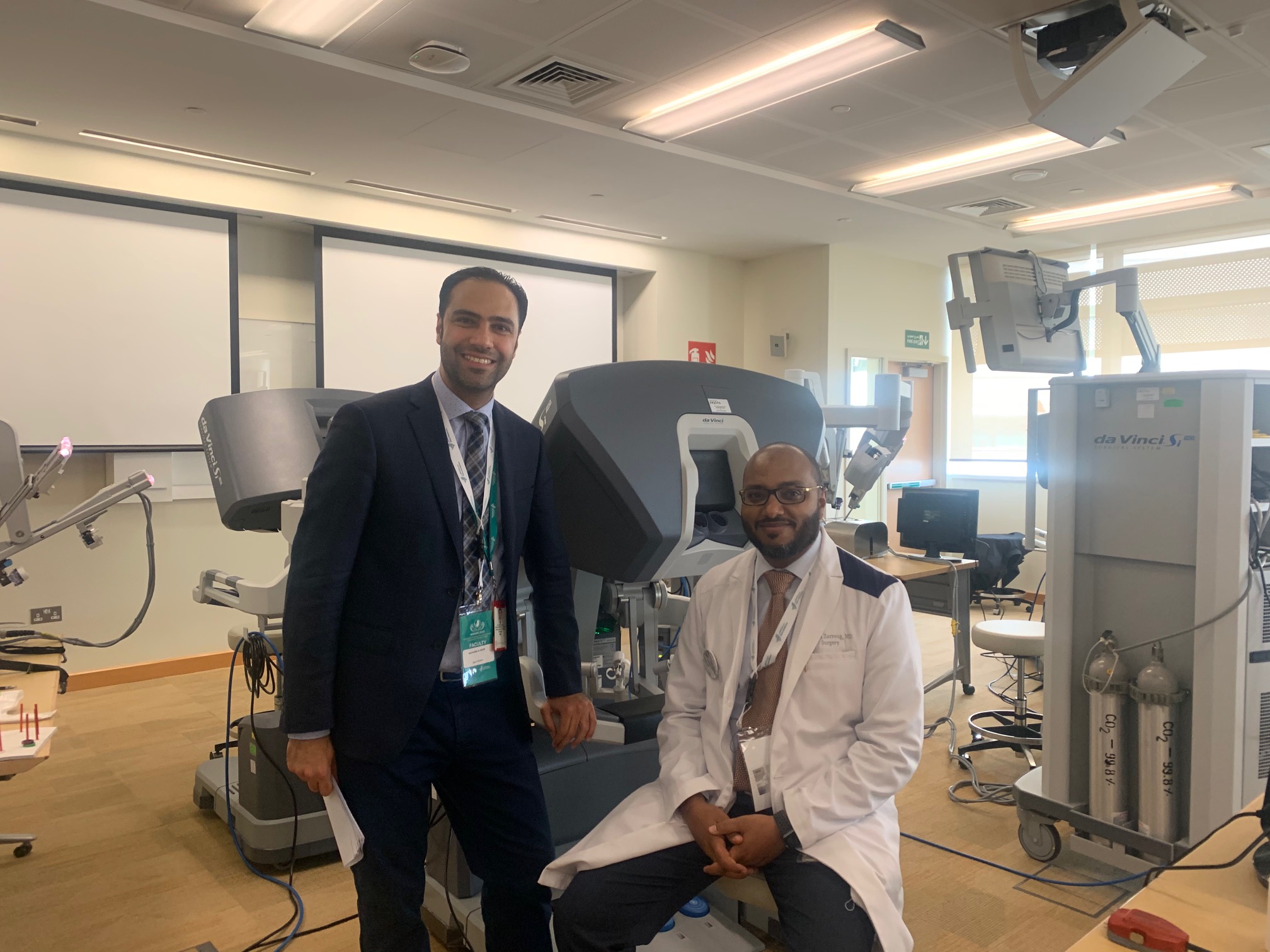 Dr. Muthana Alsalihi and Dr. Abdalla Zarroug
Over 50 consultant pediatric surgeons were trained using minimally invasive laparoscopic and robotic technologies for appendectomy, hernias, abdominal testis as well as to learn camera navigation and cutting techniques.
The robotics program was run by the Middle East Chapter of the International Pediatric Endo-Surgery Group (IPEG) with Sidra Medicine surgeons Dr. Abdalla Zarroug and Dr. Muthanna Alsalihi. The course faculty also included several renowned surgeons from Asia, Africa, Europe and North America.
The urology and robotic workshops are a precursor to the 6th World Congress of Pediatric Surgery (WOFAPS 2019) conference which will be held from 1st to 3rd November 2019. It is part of Sidra Medicine's commitment at WOFAPS to train pediatric surgeons in the most advanced techniques and tailor those skills to meet the local needs of surgeons, particularly those from low and middle income countries.
The robotics workshops will continue on 31st October 2019 as well as four live surgeries to be performed by Prof. Salle and Dr. Antoine Khoury, the chief of pediatric urology at the Children's Hospital of Orange Country (CHOC) and UC Irvine Medical Center.
Read the Arabic press release here.
For more details, visit www.sidra.org
- ENDS -