Sidra Medicine has launched a survey to seek insights on the expectations from families in Qatar about the medical and research center. The approach is a key step towards the organization's efforts to deliver patient and family focused care – by ensuring that the community is at the center of hospital decision making.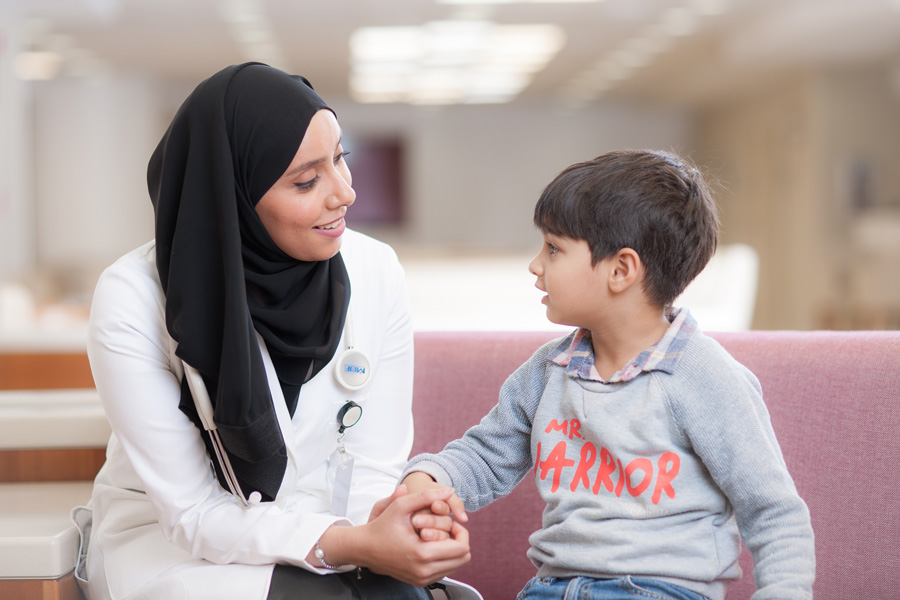 Community Engagement and Events Manager, Dr. Eman Nasralla said, "Our ability to enhance patient care at Sidra Medicine, hinges on having an open dialogue with the community. We encourage parents, expectant mothers and families in Qatar to answer the short survey. Their feedback and expectations about Sidra Medicine and our services is important to us, so that we can make improvements and implement changes to ensure that the needs of the community are met."
The survey includes questions related to what is important for patients and families when they receive healthcare from physicians, nurses, reception staff and the organization itself. It is also seeking to get a better understanding of how the community would like to be kept updated about Sidra Medicine as well as health topics that would be of interest.
"The survey is just the first step in our proactive efforts to engage more directly with our community beyond healthcare. We want to ensure that they receive the best service and the outcomes they deserve. We are seeking more ways for them to be involved including focus groups, volunteer efforts, networking events and health information sessions."
The survey is available here: https://www.surveymonkey.com/r/Q3CAMP. For details, please visit: www.sidra.org.