Precision Medicine and Functional Genomics 2021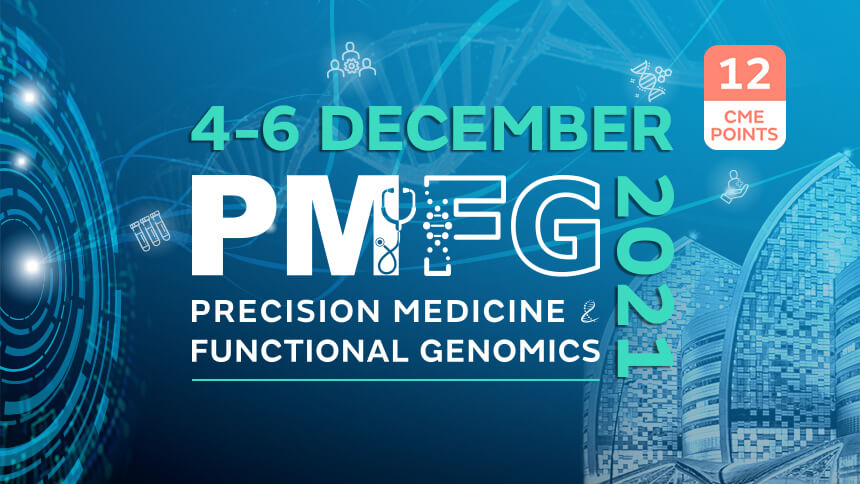 Date: December 04, 2021 - December 06, 2021
Don't miss the opportunity to qualify for e-Poster presentations.
Deadline for submission is November 25th
The Scientific Committee will review all submitted abstracts. Notification regarding abstract acceptance will be sent to the submitting author via e-mail. All notifications of schedule and correspondence will be directed to the submitting author via email.
In our quest to make Qatar a leading hub for research and innovation, and building on the success of our previous six cycles, Sidra Medicine is excited to announce that its annual flagship conference, Precision Medicine and Functional Genomics (PM&FG 2021), is scheduled to take place on December 4-6, 2021 in Doha, Qatar.
As part of its National Vision 2030, Qatar is committed to establishing a knowledge-based economy in the biomedical and health sciences. Sidra Medicine supports this goal by actively engaging clinical and scientific expertise to become a leading model for Precision Medicine in the region. In line with this vision, PM&FG 2021 will bring together nationally and internationally recognized researchers, healthcare professionals, policymakers, and community members to explore the latest developments and innovations in biomedical research and how they translate into precision medicine solutions.
If you are interested in large-scale genomics, advanced diagnostics, bioinformatics, biomarker discovery, and personalized treatment approaches, mark your calendar to attend PM&FG 2021.
PMFG 2021 is a two-day event with post-conference workshops satellite meetings centered around four themes:
Day 1 Track 1: Future of Pediatric Genomic Medicine
Day 1 Track 2: Large Scale Genomes and Data: From Discovery to Health
Day 2 Track 1: Precision Care in Maternal and Child Health
Day 2 Track 2: Advances in Innovative Therapies for Precision Medicine
Please visit this page for regular updates and join us in December as thought leaders in the field of Precision Medicine, share their insights, and host discussions. If you have any queries in the meantime, kindly email us: pmfg@sidra.org.
View the highlights and details of our previous Precision Medicine Conferences