Pharmacy Technician Program
What is a Pharmacy Technician?
Pharmacy technicians manage the supply of medicines in a community pharmacy and assist pharmacists with advisory services. In hospitals, they do more specialized work such as manufacturing or preparing complex medicines. They can also be involved in manufacturing medicines when ready-made preparations are not available. For example, certain cancer treatments and intravenous feeding solutions need to be tailor made under sterile conditions for individual patients.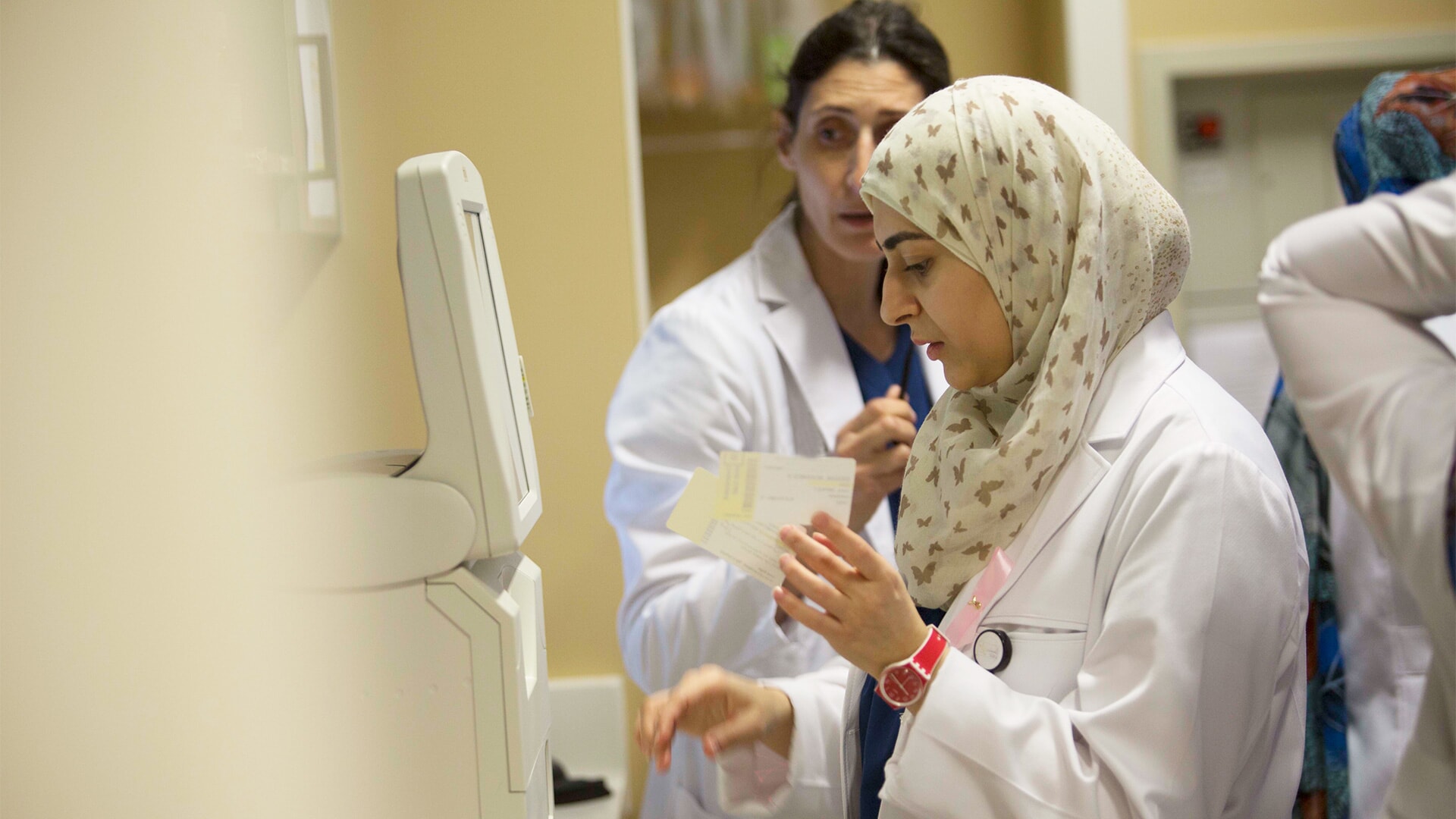 Roles of a Pharmacy Technician:
Supply medicines to patients, whether on prescription or over the counter
Assemble medicines for prescriptions
Provide information to patients and other healthcare professionals
Manage areas of medicines supply such as dispensaries
Supervise other pharmacy staff
Produce medicines in hospitals and the pharmaceutical industry
Using computer systems to generate stock lists and labels
Skills required to becoming a successful Pharmacy Technician:
Communication skills including listening
Good customer skills
Science skills
Good manual (hand) skills
IT skills
Accurate and methodical
Responsible
Able to pay attention to detail
Steps to becoming a Pharmacy Technician:
Complete a Diploma of Pharmacy Technician (2 years program) offered at College of the North Atlantic in Qatar
Obtain the Pharmacy Technician license from QCHP (Qatar Council for Healthcare Practitioners)
Common Pharmacy Technician courses covered in University:
Mathematics
Biology
Chemistry
Pharmaceutical Calculations
Prescription Processing
Aseptic Technique
Technical Reporting
Career Pathways in Pharmacy Technician:
Pharmacy Technicians can work in a variety of settings that include:
Chain pharmacy
Independent pharmacy
Hospital pharmacy
Managed care
Nuclear pharmacy
Career Pathways at Sidra Medicine:
Graduate Associate (1 year Program)
Pharmacy Technician
Supervisor/Team Leader
What will Sidra Medicine provide you?
Opportunities for continuous professional development and post-graduate studies
In-house training courses and workshops
Career progression