Pharmacy Program
What is Pharmacy?
Pharmacy is the science and technique of preparing and dispensing drugs. It is a health profession that links health sciences with chemical sciences and aims to ensure the safe and effective use of pharmaceutical drugs.
The scope of pharmacy practice includes more traditional roles such as compounding and dispensing medications, and it also includes more modern services related to healthcare, including clinical services, reviewing medications for safety and efficacy, and providing drug information. Pharmacists, therefore, are the experts on drug therapy and are the primary health professionals who optimize the use of medication for the benefit of the patients.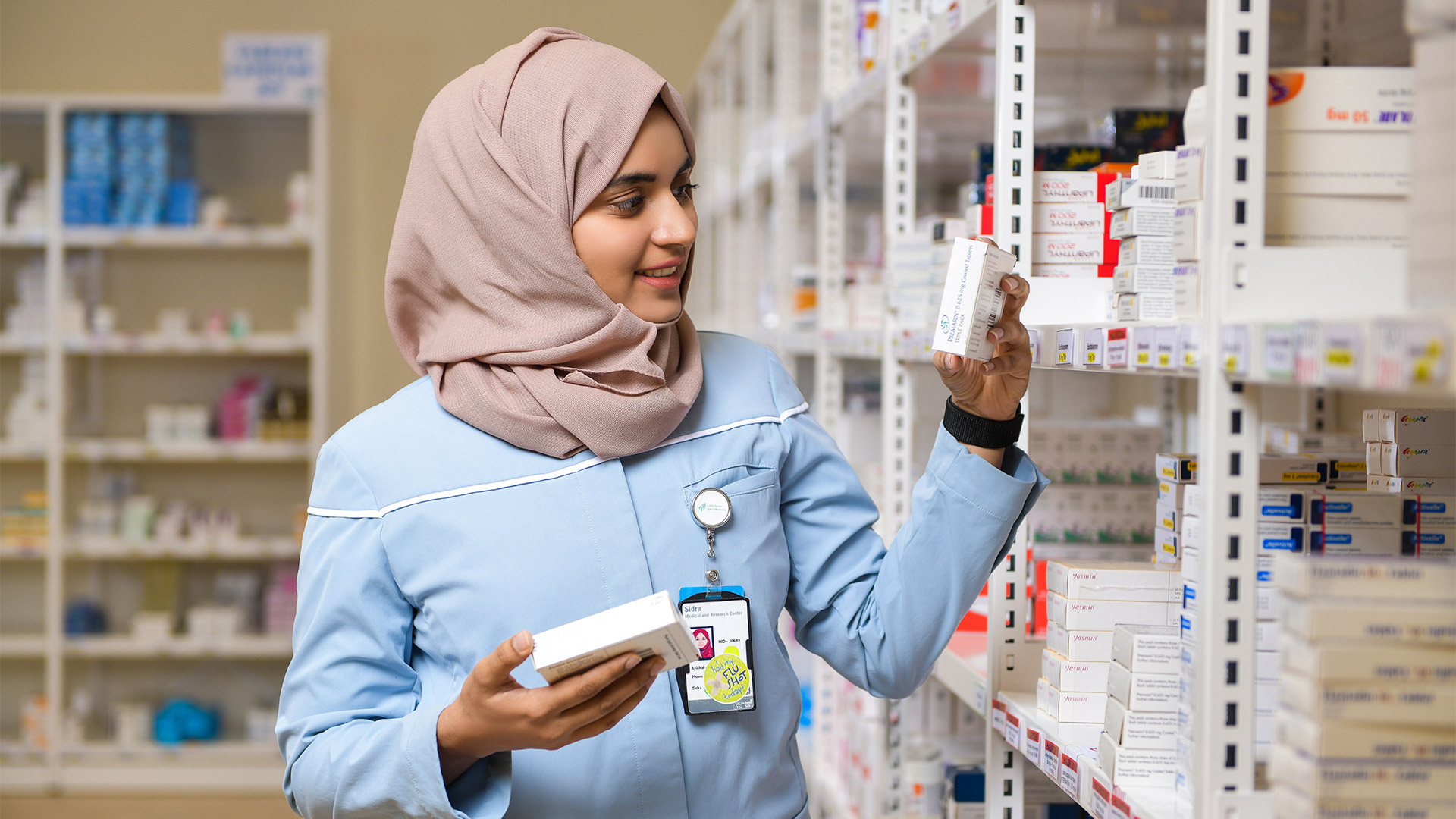 Roles of a Pharmacist
While responsibilities vary among the different areas of pharmacy practice, the bottom line is that pharmacists help patients get well. Pharmacists practice in nearly all areas and specialties in healthcare – sometimes behind the scenes and not obvious to the public eye, but as the medication expert on the healthcare team, pharmacists are necessary in all facets of healthcare. Pharmacist responsibilities include:
Range of care for patients, from dispensing medications to monitoring patient health and progress to optimize their response to medication therapies.
Educate patients on the use of prescriptions and over-the-counter medications, as well as provide population based care in institutional settings.
Educate and advise doctors, nurses, and other health professionals on medication therapy decisions.
Provide expertise about the composition of drugs, including their chemical, biological, and physical properties and their manufacture and use.
Ensure drug purity and strength and make sure that drugs do not interact in a harmful way.
Pharmacists work together with other healthcare professionals and the patient to develop and implement a care plan.
Skills required to becoming a successful Pharmacist:
When it comes to the pharmaceutical industry, attention to detail is literally a matter of life and death – and there is no room for error
Compassionate, patient, organized and detail-oriented
Interpersonal Skills
Ability to prioritize
Communication skills (verbal and written)
Critical thinking and problem solving skills
Teamwork skills
Ability to function in high-stress situations
Steps to becoming a Pharmacist:
Complete a Bachelor of Pharmacy degree (4 years program) offered at Qatar University (Canadian accredited)
Pass the QCHP Prometric test
Obtain the Pharmacist license from QCHP (Qatar Council for Healthcare Practitioners)
Fields of Study & General Admission Requirements
80% or higher on Secondary School Education Certificate (80% Math, 80% English, 80% Science)
Minimum English language requirements:

IELTS 6.0 (minimum 5.5 in each band)
TOEFL PBT (paper-based test): 550
TOEFL iBT (internet-based test): 78

A letter of acceptance from a university acceptable to Sidra Medicine and in a field of study required by Sidra Medicine
Pharmacy programs offered at Qatar University:
Pre-Pharmacy (Foundation Pharmacy Student - 1 year)
Pre-pharmacy (General Pharmacy Student - 1 Year)
Bachelor of Science BSc Pharmacy (4 years)
Doctor of pharmacy Degree (1 year)
Common Pharmacy courses covered in University:
General Chemistry
Pharmacology
Pharmacotherapy
Professional Skills
Pharmaceutics
Pharmacokinetics
Qatar University-requirements:
A complete application package consists of the following:
Application Form (all sections completed)
Official transcripts of course grades from all secondary and post-secondary programs of study
Copies of any completed diplomas and degrees
Official results of PCAT Official TOEFL (or IELTS) score
Two sealed letters of reference
For more information, please contact Qatar University general office at (+974 44035550)
Career pathways in Pharmacy:
There are many options available to those who are pursuing a career in pharmacy.
Retail Pharmacy Careers
Retail pharmacists dispense medications at drug stores or grocery stores.
Clinical Pharmacy
Careers Clinical pharmacists work in a hospital as part of a medical care team. They typically round on patients with a doctor and help to determine which medications and doses would be most effective for each patient's conditions.
Long-term care
Long-term care facilities are homes where ongoing care is provided to the elderly or incapacitated individuals who are not in need of acute medical care but who are unable to care for themselves.
Chemotherapy
These pharmacists are responsible for accurately mixing the chemotherapy drugs for cancer patients.
Other Industry Careers for Pharmacists
Finally, there is always the option of going into an "industry" career or non-clinical career for those with a background and degree in Pharmacy. Some non-clinical industry job options include those in regulatory affairs, medical sales, and medical writing.
Career pathways at Sidra Medicine:
Clinical Staff Pharmacists (without PharmD)
Clinical Pharmacist (PharmD holder)
Clinical Pharmacy
Specialist Pharmacy
Manager Director of Pharmacy
What will Sidra Medicine provide you?
Bedayati Program – 1 year New Graduate support to transition from Pharmacy student to Pharmacist
Opportunities for continuous professional development and post-graduate studies
In-house training courses and workshops
Career progression