Medicine Program
What is Medicine?
Doctors are authorities in the practice of medicine. They assess patients, diagnose diseases and illnesses, and treat a variety of conditions. They may order and perform tests and use those tests to diagnose and treat their patients. Surgeons also perform operations and more complicated invasive procedures on patients. Doctors work in a variety of settings, from hospitals and private offices to health clinics and schools.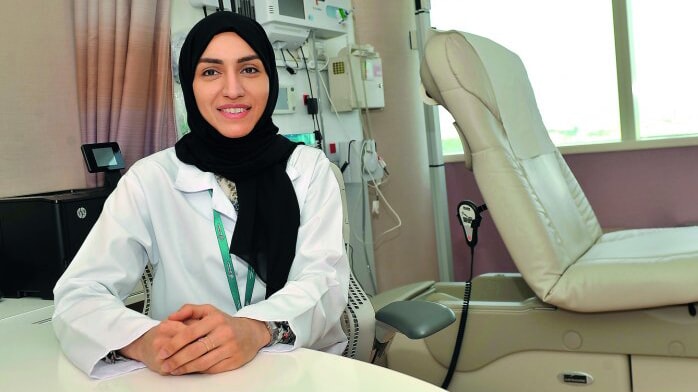 Roles of a Doctor:
Take a patient's medical history
Update charts and patient information to show current findings and treatments
Order tests for nurses or other healthcare staff to perform
Review test results to identify any abnormal findings
Recommend and design a plan of treatment
Address concerns or answer questions that patients have about their health and well-being
Help patients take care of their health by discussing topics such as proper nutrition and hygiene
In addition, surgeons operate on patients to treat injuries, diseases, or deformities '
Skills required to becoming a successful Doctor:
Professionalism - the ability to handle professional responsibilities and tasks in an ethical, safe and sensitive manner.
Patient Care - providing compassionate, appropriate, and effective patient care.
Practice-based learning and improvement Dedication - wanting to learn more about the practice of medicine the latest best practices within medical care.
Medical Knowledge - robust medical knowledge and how it can be applied during patient care.
Communication - interpersonal skills and the ability to communicate effectively with patients, their families and other medical professionals.
Steps to becoming a Doctor:
Complete a Doctor of Medicine (M.D.) degree (6 years program) offered at Weill Cornell Medicine - Qatar.
Pass the required certification exams (e.g. USMLE for Qatar and USA)
Obtain the Medical license from QCHP (Qatar Council for Healthcare Practitioners)
Complete an accredited residency program (3 - 6 years, depending on the specialty)
Complete a fellowship program (sub-specialization) (1 - 3 years)
Fields of Study & General Admission Requirements
80% or higher on Secondary School Education Certificate (80% Math, 80% English, 80% Science)
Minimum English language requirements:

IELTS 6.5 (minimum 6.0 in each band)
TOEFL PBT (paper-based test): 580
TOEFL iBT (internet-based test): 93

A letter of acceptance from a university acceptable to Sidra Medicine and in a field of study required by Sidra Medicine
Medicine programs offered at Weill Cornell Medicine - Qatar:
Foundation Program (1 year)
Pre-medical Program (2 years)
Medical Program (4 years)
Common Medicine courses covered in University:
Anatomy
Biochemistry
Pharmacology • Psychology
Medical Ethics
Clinical rotations (Internal Medicine, Obstetrics & Gynecology, Pediatrics, Psychiatry, Surgery, Family Medicine)
Career Pathways at Sidra:
Resident
Fellow
Junior Attending Doctor
Attending Doctor
Senior Attending Doctor
Section Head
Division Chief
Clinical Service Chief/Chair
Chief Medical Officer
What is a Residency?
At the final year of medical school, students begin preparing for residency. A residency is a three to six year training program where doctors receive specialized professional training guided and supervised by experienced doctor educators. Residency length varies by specialty. For example, pediatricians participate in a three-year residency while urologists have five-year residencies. The residency matching process takes nearly a year. Students submit applications through the National Residency Matching Program (NRMP), a process that matches them to open postgraduate residency programs. To complete their programs, residents must pass Step 3 of the USMLE. This examination tests the candidate's clinical assessment and management knowledge and skills.
What is a Fellowship?
After completing the residency program, doctors may choose to complete fellowships in their respective specialties. For example a doctor may complete General Pediatrics residency and then subspecialize in Pediatric Pulmonology.
Career pathways in Medicine:
Sidra Medicine provides specialized care for women and children, below are the different specialties and subspecialties offered at Sidra
What will Sidra Medicine provide you?
Opportunities for continuous professional development and post-graduate studies
In-house training courses and workshops
Career progression
Scholarship application for the year 2023-2024 start from 4/6/2023 until 30/9/2023