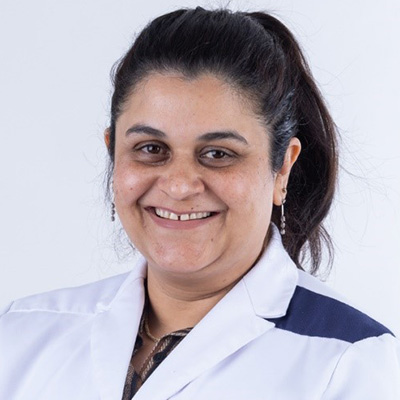 Syeda Monazza Ali
MBBS,MRCPsych
Adult Psychiatrist
Years Of Experience: 21
About Syeda

Dr. Syeda Monazza Ali is a lead perinatal psychiatrist for outpatient service at Sidra Medicine. She is Director of Residency Training in Perinatal Psychiatry. She also holds the academic appointment of Clinical Instructor in Clinical Psychiatry at Weill Cornell Medical College.

Dr Monazza has special interests in mood disorders, bipolar disorder, psychosis and other perinatal issues. She has presented nationally and internationally. She is member of WPA Scientific Section of Women's Mental Health.

Dr Ali completed her specialty training in the United Kingdom at the prestigious training program at Cambridge. She has obtained membership of Royal College of Psychiatrist MRCPsych and has obtained CCT in General Adult psychiatry in 2012 and has over 15 years' clinical experience. She also held Affiliate membership with Royal College of Psychiatrist New Zealand and Australia.

Dr Ali has a wealth of experience in managing complex psychiatric patients suffering with a wide range of mental health disorders and psychosocial issues in a multidisciplinary environment. She has worked as the Lead Consultant Psychiatrist in an acute Inpatient Psychiatric Unit at Mid Central District Health Board (DHB) in New Zealand.

Dr Ali was appointed as Medical Head for General Adult and Old Age services and she has played a vital role in service development at Mid Central DHB in the department of psychiatry, especially the inpatient department. Dr Ali has a special interest in Electro Convulsive Treatment (ECT) and was a lead ECT consultant for four years prior to joining Sidra.

Dr Ali was also appointed as a Senior Lecturer at Otago University. She has been involved in the teaching and training of medical students, trainees and junior doctors both in New Zealand and UK.