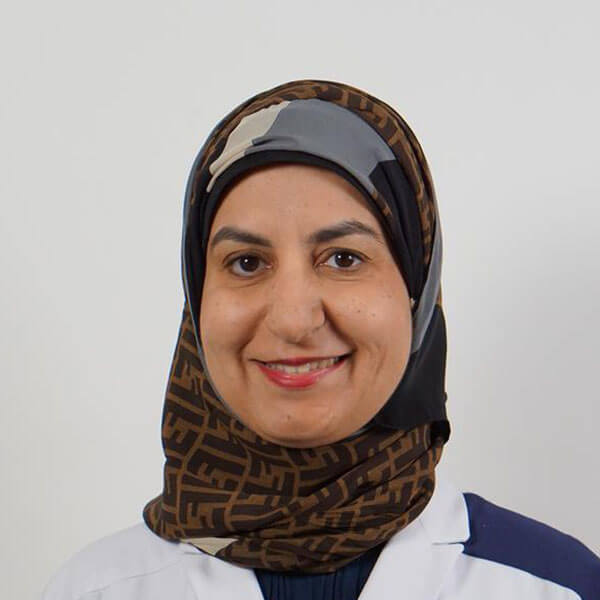 Madeeha Kamal
FAAP,FRCP,MBCHB
Senior Attending Physician
Years Of Experience: 30
About the Physician

Dr Madeeha Kamal Sr. Attending Pediatrician at Sidra Medicine, she looks after teenagers with behavioral problems, (mild cases of aggression, depression, anxiety ) Adolescents with eating disorder , with ADHD Attention deficit hyperactivity disorder, ASD Autism Spectrum Disorder , cases with Learning disability as well as intellectual disability

Dr Madeeha work closely with school councilors and write letters of recommendations about each student struggling with his academics and behavioral abilities for the school to be able to accommodate these abilities
The letter has a diagnosis , plan of management as well as recommendations for accommodation

She also write letters to social services to assist these students with disabilities and in need for social services
Adolescents with eating disorder managed by the team as inpatients as well as out patients services, medical , family and psychological supports in addition to the dietary consultation and support are provided by out team

MBCHB, Baghdad University College of Medicine Baghdad - 1990
American Board of Pediatrics- 1999
Canadian Board of Pediatrics - 2001

Sidra Medicine, Hamad Medical corporation
Weill-Cornell , Qatar University -college of Medicine

Behavioral Pediatrics , ADHD , ASD in children and adolescents

Teaching Pediatric residents, as well as Medical students from Qatar University and Weill Cornell.
Clerkship director of Pediatrics at Qatar University , Associate Professor of Pediatrics at Qatar University and Associate Professor of Pediarics at Weill-Cornell

Medical Publications (selected publications for last 5 years)

Kamal, M., Halileh, S., Dargham, S., Alyafei, K.A., Giacaman, R., Imseeh, S., Eldeeb, N., Nasr, S., Korayem, M., Abu-Rmeileh, N. and Mahfoud, Z., 2018. Comparing disciplinary methods used by mothers in Palestine and Qatar. Child abuse & neglect, 81, pp.118-127.
Prevalence and correlates of autism spectrum disorder in Qatar: a national study. Fouad Alshaban, Mohammed Aldosari, Madeeha Kamal, Eric Fombonne et al J Child Psychol Psychiatry 2019 May 8. Epub 2019
Bradshaw LG, Kamal M. Prevalence of ADHD in Qatari School-Age Children. Journal of attention disorders. 2014 Jan 10. doi:10.1177/1087054713517545.
Kamal M, Bener A, Ehlayel MS. Is high prevalence of vitamin D deficiency a correlate for attention deficit hyperactivity disorder? Attention deficit and hyperactivity disorders. 2014 Jun;6(2):73-8.
Bener A, Kamal M, Bener H, Bhugra D. Higher prevalence of iron deficiency as strong predictor of attention deficit hyperactivity disorder in children. Annals of medical and health sciences research. 2014 Sep;4(Suppl 3):S291-7.