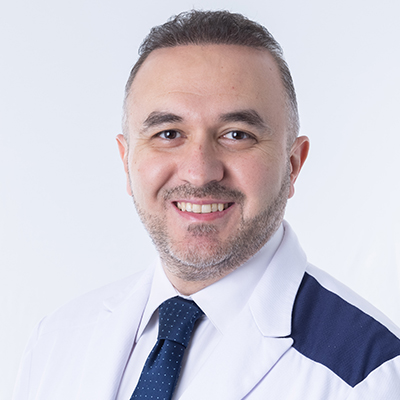 Husam Kayyali
FAES,MD
Chief of Pediatric Neurology Division & Director of the Comprehensive Epilepsy Program
Years Of Experience: 13
Dr. Husam Kayyali is the Chief of Pediatric Neurology Division at Sidra Medicine. He is also serving as the Director of the Comprehensive Epilepsy Program at Sidra Medicine.

Dr. Kayyali is Board Certified by the American Board of Psychiatry and Neurology in Pediatric Neurology, Clinical Neurophysiology and Epilepsy. Before joining Sidra Medicine, Dr. Kayyali was an Assistant Professor of Pediatric Neurology at the University of Missouri-Kansas City, and he co-established the Comprehensive Epilepsy Center at Children's Mercy Hospital in Missouri. Then he moved to King Faisal Specialist Hospital in Saudi Arabia where he served as the Head of Pediatric Neurology Section, and the Director of Pediatric Neurology Fellowship Program

Medical Degree: Faculty of Medicine, Aleppo University.
Residency: Pediatric Neurology, Children's Mercy Hospital in Missouri, USA.
Fellowship: Epilepsy and Clinical Neurophysiology at Cleveland Clinic in Cleveland, Ohio, USA.

Complex epilepsy management.
Epilepsy Surgery.
Ketogenic Diet.
Clinical Neurophysiology.