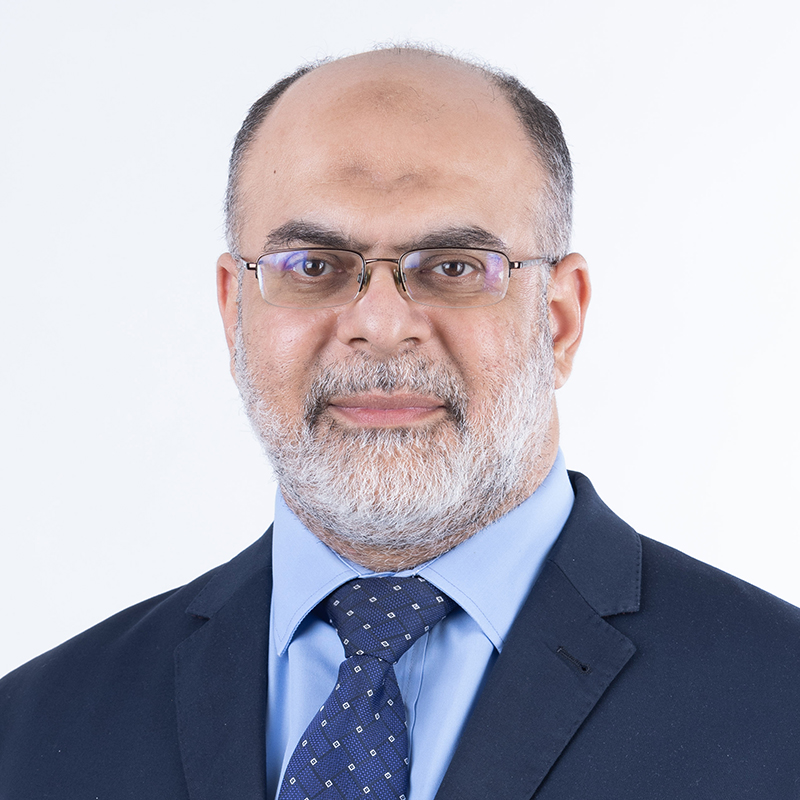 Haytham Ibrahim
BCH,CAPD,MB,MRCPCH,MS
Senior attending Pediatric Cardiologist, Director of Non–Invasive Lab, Sidra Medicine Heart Center
Years Of Experience: 28
About the Physician

Dr. Haytham obtained his medical degree at Ain Shams University, Faculty of Medicine in Egypt 1994.

His pediatrics residency was at Hamad General Hospital, Qatar, where he completed his fellowship training in the pediatric cardiology section.

He obtained a Master's degree in Pediatrics from Ain Shams University, Faculty of Medicine in Egypt in 2000, the Arab Board in Pediatrics in 2007, Membership of the Royal College of Pediatrics and Child Health (MRCPCH) UK in 2012, and The European Association of Cardiovascular Imaging certificate in Congenital Heart Disease. He is a member of the Gulf Heart Association and the European Society of Cardiology.

Dr. Ibrahim has 15 years of experience in Pediatrics Cardiology, with a special interest in Echocardiography, including 3D Echocardiography for precise diagnosis of complex congenital heart diseases.

He is a senior attending Pediatric Cardiologist Director of the Non–Non-Invasive lab and a Consultant in Pediatric Cardiology at Sidra Medicine. He is an Assistant Professor of Pediatrics at Weill Cornell Medicine - Qatar (WCM-Q)

Using the latest advances in diagnosis and treatment of heart diseases, Dr Ibrahim provides care for:
Children with simple and complex congenital heart diseases and adults with congenital heart diseases
Pediatric pulmonary hypertension specialized clinic service.
Fetal heart medical specialized service for diagnosing congenital heart diseases and managing fetal heart rhythm abnormalities.

Membership of Royal college of Pediatrics and Child Health (MRCPCH) UK,2012

Membership of Royal college of Pediatrics and Child Health (MRCPCH) UK

Yassin H, Bhat AN, Tysarowski P, Masud F, Dilawar M. Noninvasive evaluation of single-ventricle patients before Fontan operation. Asian cardiovascular & thoracic annals. 2014 Sep 4. doi: 10.1177/0218492314549816. [Epub ahead of print]. JIP: n/a
Soliman AT, Elawwa A, Khella A, Saeed S, Yassin H. Linear growth in relation to the circulating concentration of insulin-like growth factor-I in young children with acyanotic congenital heart disease with left to right shunts before versus after surgical intervention. Indian journal of endocrinology and metabolism. 2012 Sep;16(5):791-5. JIP
Effect of early adjunctive use of oral sildenafil and inhaled nitric oxide on the outcome of pulmonary hypertension in newborn infants. A feasibility study.
J Neonatal Perinatal Med. 2016 Sep 16;9(3):251-9. doi: 10.3233/NPM-16161.
4Clinical presentations, Laboratory analysis and Linear Growth in 50 Neonates and Young Infants with Acute Meningitis: One Year Experience of a Single Center in Qatar Mediterr J Hematol Infect Dis
2019 1;11(1):e2019028. doi: 10.4084/MJHID.2019.028. eCollection 2019.
Diagnosis and Therapeutic Cardiac Catheterization of Symptomatic Bicuspid Aortic Stenosis in the Pediatric Population Jan-Mar 2022;23(1):47-54. doi: 10.4103/heartviews.heartviews_39_22. Epub 2022 May 16.