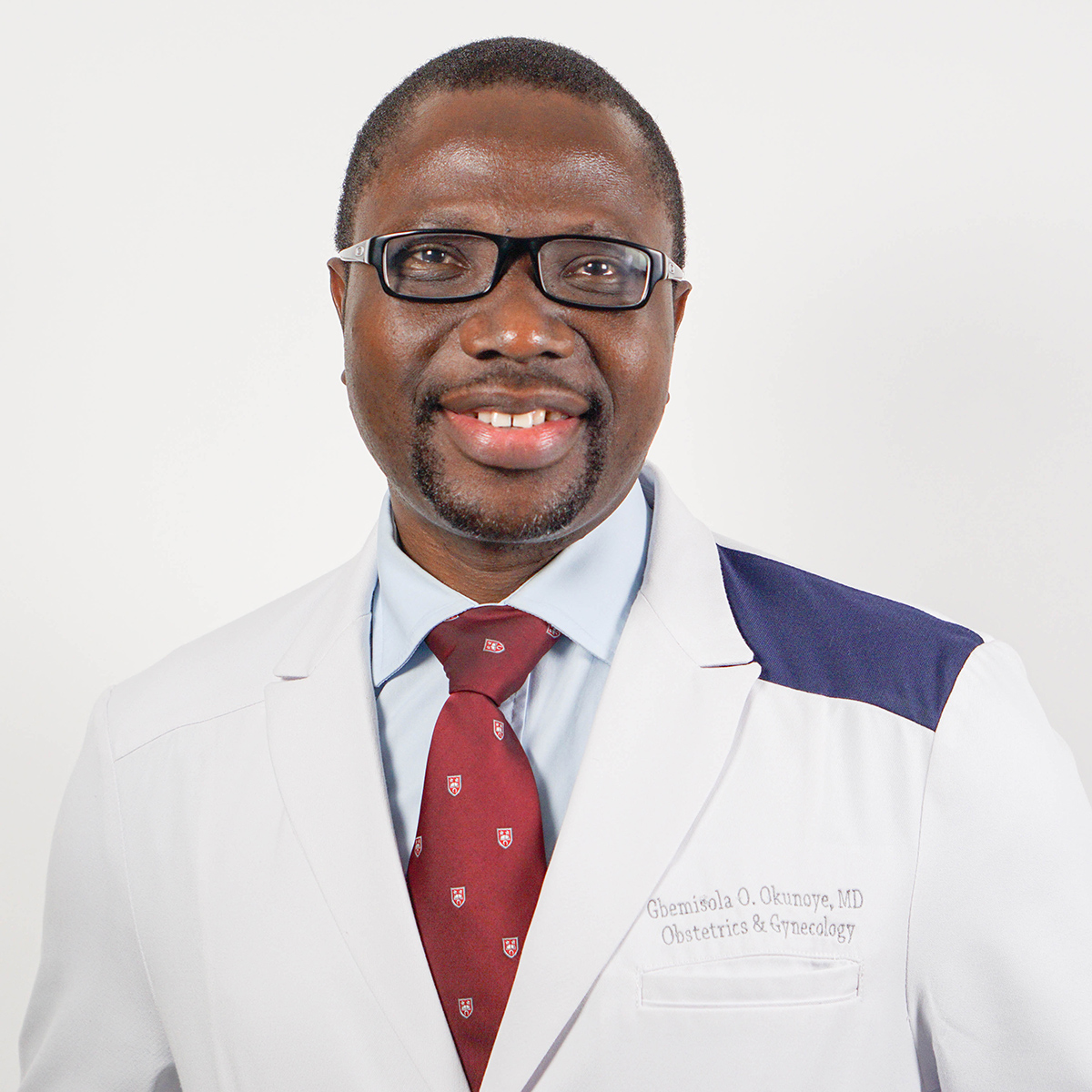 Gbemisola Okunoye
FRCOG,FWACS,MBBS
Senior Attending Physician
Years Of Experience: 25
Gynecology | Obstetrics | Women's Services
Senior Attending Physician

Assistant Professor of Obstetrics and Gynaecology
Weill Cornell Medicine-Qatar & Director of Conferences
Women's CMG

Dr. Sola Okunoye is an experienced and passionate Obstetrician and Gynecologist. He completed his postgraduate training at the reputable Simpson's Centre for Reproductive health in Edinburgh Scotland, UK.

Dr. Okunoye's expertise is in the care of both low risk pregnancies and pregnancies complicated by medical disorders, particularly Diabetes in Pregnancy. He provides personalized care that stretches from pre-pregnancy right through to the post-partum period. Dr Okunoye believes that pregnancy is a unique lifetime event and he maintains an inclusive approach as he supports pregnant women and their families through the unique experience of pregnancy and childbirth. He provides an unhurried service, always with a smile.

Prior to moving to Qatar, Dr. Okunoye was a Consultant Obstetrician and Gynecologist and the Lead for Diabetes and Maternal Medicine at the University Hospital of South Manchester based at Wythenshawe Hospital, Manchester, UK. He was also an Honorary Senior Lecturer at the University of Manchester Medical School with active involvement in the training of Doctors at both undergraduate and postgraduate levels. He was a preceptor for Maternal Medicine Training and also served as the Greater Manchester Regional Lead for the RCOG Advanced Training on Labour Ward Leadership.

Dr. Okunoye has peer reviewed publications in Diabetes, High risk Obstetrics and Maternal Medicine and has authored four books on varied subjects. He maintains an active interest in Medical education and is currently an Assistant Professor of clinical Obstetrics and Gynecology at Weill Cornell Medicine-Qatar.

Dr. Okunoye welcomes patients of all backgrounds, including patients from outside Qatar who wish to experience the ambience and quality care at Sidra Medicine.

Special Clinical Interests

"The greatest source of fulfillment comes when I have had the opportunity to be a part of a patient/family journey. It is very rewarding. I love to go through the journey with the mother and see the baby at the end."