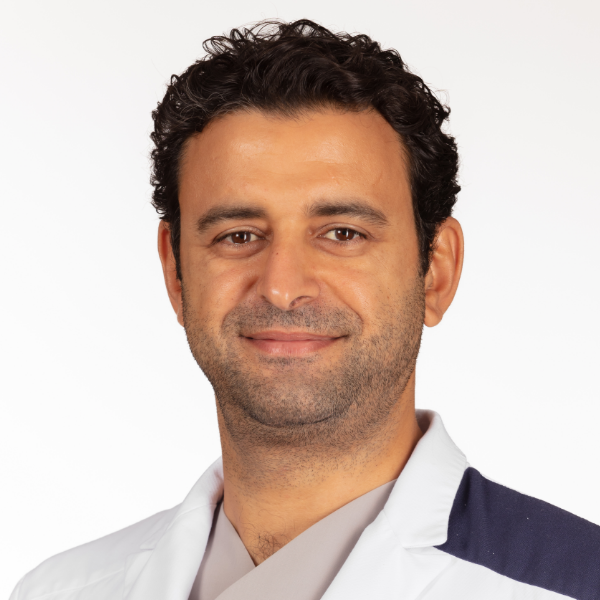 Fouad Alchami
FRCPath,MD
Attending Physician
Years Of Experience: 18
About the Physician

Dr. Alchami is an Attending Physician in anatomical pathology and part of the team providing general anatomical and specialist gynaecological and paediatric pathology at Sidra Medicine, having joined in 2018. Since his arrival in addition to his clinical roles he managed the delivery of integrated digital pathology reporting service in Sidra Medicine; one of the first fully digital units in the region. He also leads quality management in the anatomical pathology department and acted as a division chief for a six month period In 2021.

Dr. Alchami joined Sidra medicine from Cardiff in the UK, where as a consultant histopathologist in the University Hospital of Wales and Cardiff University, he practiced general anatomical pathology, cytopathology and molecular pathology biomarker reporting. He has a wide based research experience with multiple publications in peer-reviewed journals and extensive involvement in clinical trials.

Fellowship of the Royal College of Pathologists, United Kingdom
Membership of the Royal College of Surgeons of England and Wales
MD Tichreen University

Instructor in Clinical Pathology and Laboratory Medicine Weill Cornell Medicine - Qatar
Royal College of Pathologists
Member of the association of clinical pathologist and the British Society for Dermatopathology.

Gynecological pathology and digital pathology

Surgical pathology. The pathology of cancer development

Fulvestrant plus capivasertib versus placebo after relapse or progression on an aromatase inhibitor in metastatic, oestrogen receptor-positive breast cancer (FAKTION): a multicentre, randomised, controlled, phase 2 trial. The Lancet Oncology. 2020 Mar 1;21(3):345-57.
Does Simian Virus 40 (SV40) Have a Role in UK Malignant Pleural Mesothelioma? No Role is Identified in a Sensitive RNA In Situ Hybridization Study on Potentially Affected Birth Cohorts. Applied immunohistochemistry & molecular morphology: AIMM. 2019 Jun.
Acquired resistance of ER-positive breast cancer to endocrine treatment confers an adaptive sensitivity to TRAIL through posttranslational downregulation of c-FLIP. Clinical Cancer Research, 24(10), 2452-2463.
Nuclear grade and necrosis predict prognosis in malignant epithelioid pleural mesothelioma: a multi-institutional study. Modern Pathology. 2018 Jan 12.
Synergistic targeting of breast cancer stem-like cells by human γδ T cells and CD8+ T cells. Immunology and Cell Biology. 2017 Mar 30.