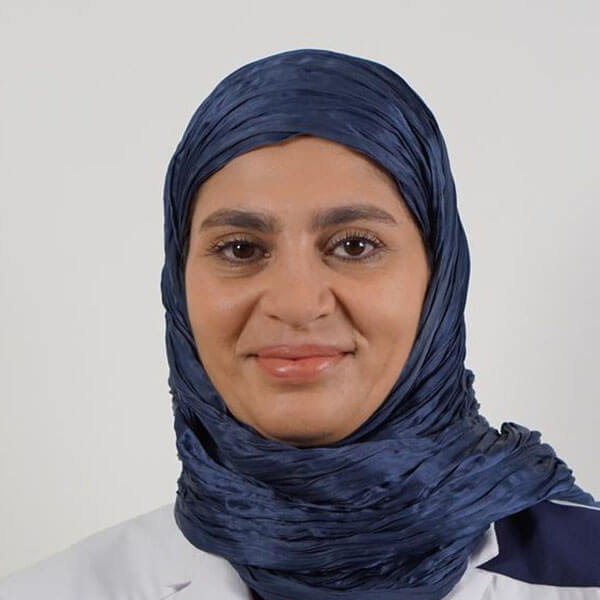 Eman Al Maslamani
CABP,MD
Attending Physician
About Physician

Dr. Eman A.Rahman Senan Al Maslamani is a Pediatric Infectious Diseases Senior Attending Physician at SIDRA Medicine, Doha, State of Qatar. She is an Assistant Professor of Clinical Pediatrics at Weill Cornell Medical College-Qatar and Assistant Professor of Clinical Pediatric at College of Medicine, Qatar University
Dr. Eman the Program Director Pediatric Infectious Diseases Fellowship. She is also an Assistant Program Director of Pediatric Residency Program and Chairs its Assessment Committee.

Administratively, she is the Medical Director of the Infection Prevention & Control Sub-Committee and a member of several committees at Sidra Medicine.
She represents Qatar and is an examiner of the Arab Board of Health Specializations (Pediatric).

As a practitioner, Dr. Eman enhances health of infants, children, and adolescents by promoting excellence in the diagnosis, management, and prevention of infectious diseases through clinical care, education, research, and advocacy. She cares and follows-up Infectious Disease patients in General Pediatrics, Oncology, Orthopedics and other Hospital referred patients (i.e. ENT, Ophthalmology, Plastic, Burn unit patients). Supervising fellows, residents and medical students from WCMC-Q and Qatar University in the ID Clinic as well in daily rounds.
Participating in Residency program teaching (Morning Report, Academic half day/ Ground Round, Clinical teaching Rounds and other didactics). Preparing and reviewing Guideline and policy (pediatric ID Guideline representative)

She has been also a recipient of various awards and citations, published and presented several researches and other scholarly activities both locally and internationally.