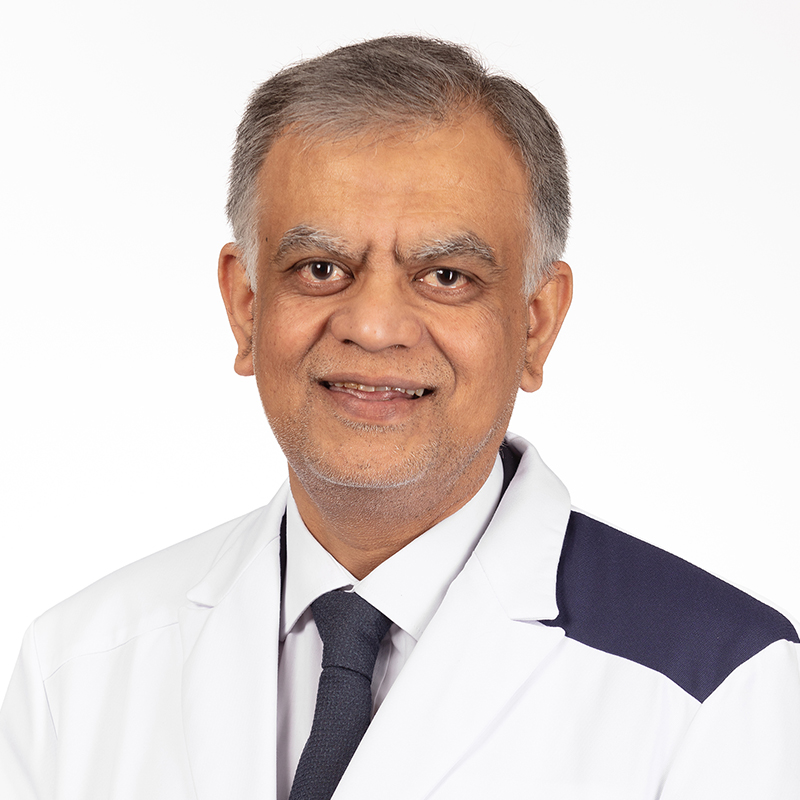 Ata Ur Rehman Maaz
CCT (Pediatric Oncology),CCT (Pediatrics),FRCPCH,MBBS,MRCPCH
Senior Attending Physician
Years Of Experience: 28
Dr. Maaz completed his pediatric training in the West Midlands deanery in the United Kingdom (UK) followed by Pediatric Oncology and Pediatric Neuro-Oncology Training at Birmingham Children's Hospital, UK. He has dual accreditation (CCT) in Pediatrics and Pediatric Oncology from PMETB UK.

In 2008, he joined Shaukat Khanum Memorial Cancer Hospital and Research Center in Lahore and was the Head of service from 2009 until before relocating to United Kingdom in 2011.

Dr. Maaz has a long experience in treating Children's cancers (including brain tumors, solid tumors and leukemia). He has particular expertise in treating children with central nervous system (CNS) tumors. Before joining Sidra Medicine, he was serving as Consultant Pediatric Neuro-Oncologist at Noah's Ark Children's Hospital for Wales, Cardiff for a number of years. At Sidra Medicine he is the clinical lead for Neuro-Oncology since August 2018. His primary areas of clinical interest include brain tumors in young children and late effects of chemotherapy. He is also the lead for the survivorship program at Sidra Medicine. He has published extensively in international medical journals, including Pediatric Blood and Cancer (PBC) and British Journal of Radiology(BJR).

His research interests include new drug development in pediatric oncology. In Cardiff he was the Principal Investigator (P.I.) for many phase II and III studies including the BIOMEDE study (phase II trial testing the efficacy of targeted agents in patients with Diffuse Intrinsic Pontine Glioma-DIPG), UMSCOM study (phase III clinical trial assessing response to Retuximab in children with Opsoclonus/Myoclonus); ReEcur study ( phase III trial comparing 6 different chemotherapy regimens in Ewing Sarcoma Family of Tumours) and LCH IV study (phase III trial for the treatment of Langerhans Cell Histiocytosis).

He is currently engaged in clinical research in epidemiology of brain tumors in Qatar and outcomes of pediatric brain tumors in Qatar.

Dr Maaz's personal interests include reading and travelling. He spends most of his free time with his wife and three children.