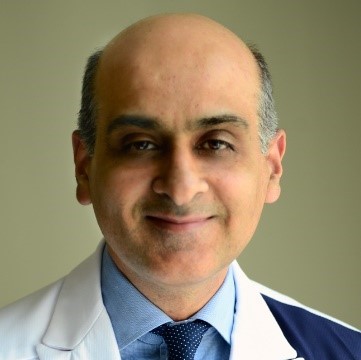 Ahsan Nazeer
MD
Division Chief
Years Of Experience: 25
Dr. Nazeer is a graduate of Rawalpindi Medical College. He completed his Adult Psychiatry Residency at Michigan State University, Kalamazoo Center for Medical Studies (MSU/KCMS) Kalamazoo, Michigan and Child & Adolescent Psychiatry fellowship at The University of Michigan, Ann Arbor, Michigan. He served as chief resident at both of the above institutions. After completing his training, he returned to MSU/KCMS and joined the faculty at Department of Psychiatry in 2007.

Dr. Nazeer is board certified in Psychiatry and Child & Adolescent Psychiatry. He has published numerous articles and book chapters. He is a co-editor of Behavioral Pediatrics (now in 4th edition), Clinical Aspects of Psychopharmacology in Childhood and Adolescents (now in 2nd edition) and Associate Editor of Journal of Child Health and Human Development. He has written extensively on Autism Spectrum Disorders, Internet Addiction, Substance Use Disorders, ADHD, Schizophrenia and Childhood Anxiety Disorders. His articles have appeared in numerous journals including Pediatric Clinics of North America, The American Journal of Psychiatry, Biological Psychiatry, The Journal of The American Medical Association (JAMA) Adolescent Medicine Clinics and Frontiers in Public Health. He is also a recipient of numerous awards including Resident's Achievement Award and Teacher of the Year Award in 2008, 2013 and 2014.

Before joining Sidra Medicine, Dr. Nazeer was an Associate Professor at Western Michigan University Homer Stryker M.D. School of Medicine, Kalamazoo, Michigan and also at Michigan State University College of Osteopathic Medicine, Lansing, Michigan, USA. Dr. Nazeer's primary areas of clinical interest include autism spectrum disorders, ADHD and the interface between psychiatry and pediatrics. His personal interests include photography, reading and cooking. He spends most of his free time with his wife Nehdia and their two young children.