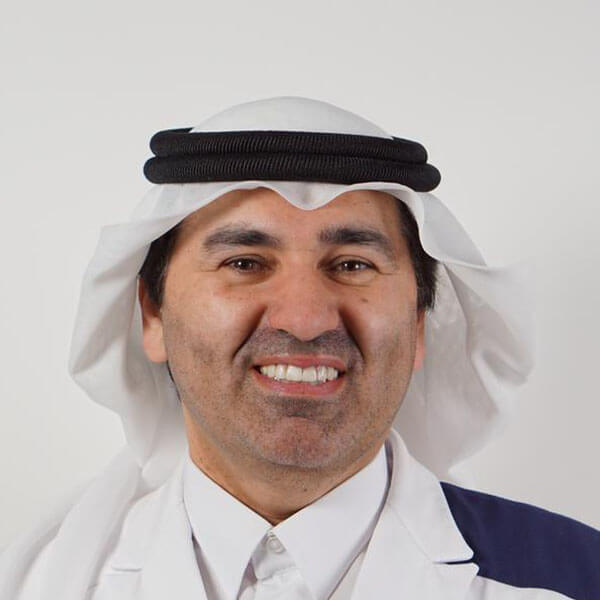 Ahmed Alhammadi
FRCSC,MBCHB
Division Chief
Years Of Experience: 22
Chief of Division for General Academic Pediatrics at Sidra Medicine, Qatar. Program Director of Pediatric Fellowship Program. Associate Program Director of Pediatric Residency Program, Assistant Professor of Paediatrics - Weill-Cornell Medical College - Qatar (WCM-Q).

Dr. Alhammadi completed his Pediatrics Residency Training at British Colombia Children's Hospital (BCCH) Vancouver, Canada, and General Academic Pediatrics fellowship at the Hospital for Sick Children in Toronto, Canada. He worked as a General Pediatrician on staff at Hamad Medical Corporation Qatar since 2011 when he was appointed as Division Chief.

Dr. Alhammadi's areas of interest are medical education, faculty and professional development. He is the co-founder of the Professionalism Course and Workshops conducted at HMC Qatar. He is involved and has led several medical education workshops locally, nationally, and internationally.

Dr. Alhammadi, Director of the new multidisciplinary program in Qatar caring for children with technology-dependent and medically complex conditions (Pediatrics Complex Care Program) which offer coordinated care that spans the inpatient and outpatient divide.

Dr. Alhammadi was appointed to the examination board of the Pediatrics Arab Board in 2011; He is a member of American Academy of Paediatrics and Canadian Paediatrics Society.

Dr. Alhammadi has published over 25 articles in peer reviewed journals, his research interest related to vaccine, UTI in children's, medical education and health promotion in pediatrics.