Scholarship Program
Sidra Medicine offers a dynamic environment to begin your career in healthcare. Our scholarship program is suitable for Qatari students and students with Qatari mothers who are pursuing higher education in Medicine, Nursing, and Allied Health.
The scholarship program helps students to obtain the necessary qualifications to begin a career at Sidra Medicine. Through our support and commitment to student development, our goal is to develop future leaders of Qatar in the healthcare field and to ensure a highly skilled workforce committed to the country.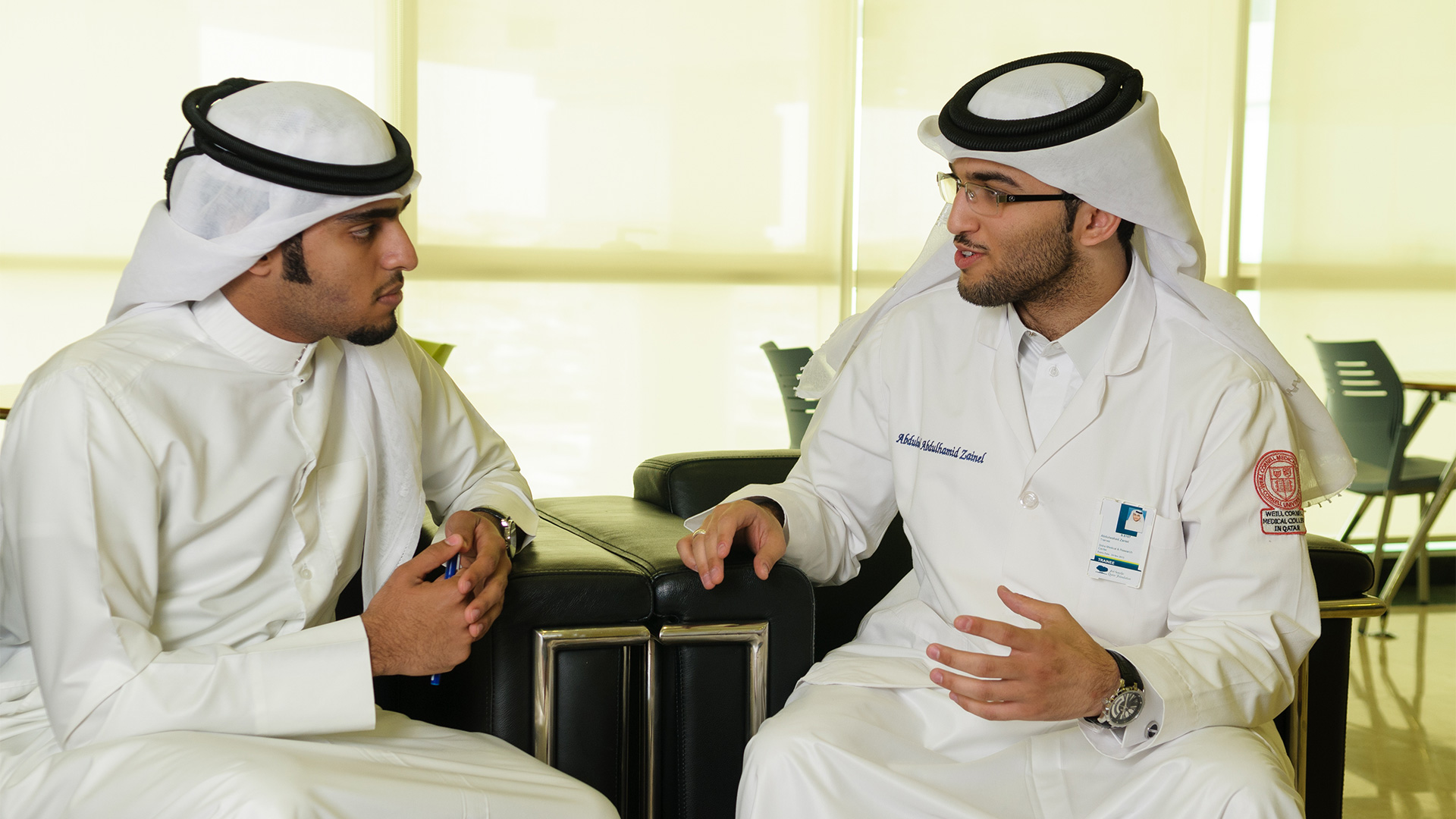 What Does the Scholarship Program Provide?
The Scholarship Program provides scholarships for students while they complete their undergraduate studies in a variety of universities in Qatar or the international schools listed in the Ministry of Education and Higher Education's (MOE) website. The scholarships include financial and non-financial assistance.
Upon graduation, scholarship recipients take up positions at Sidra Medicine and work toward the realization of our three essential missions: Patient Care, Medical Education, and Biomedical Research.