Respiratory Therapy Program
What is Respiratory Therapy?
A respiratory therapist (RT) is a healthcare worker who treats people with breathing or cardiopulmonary problems. Among their patients are premature infants whose lungs are underdeveloped and children and adults who have lung diseases such as cystic fibrosis, asthma and COPD. After interviewing and examining a patient, and upon consultation with a physician, he or she will develop a treatment plan.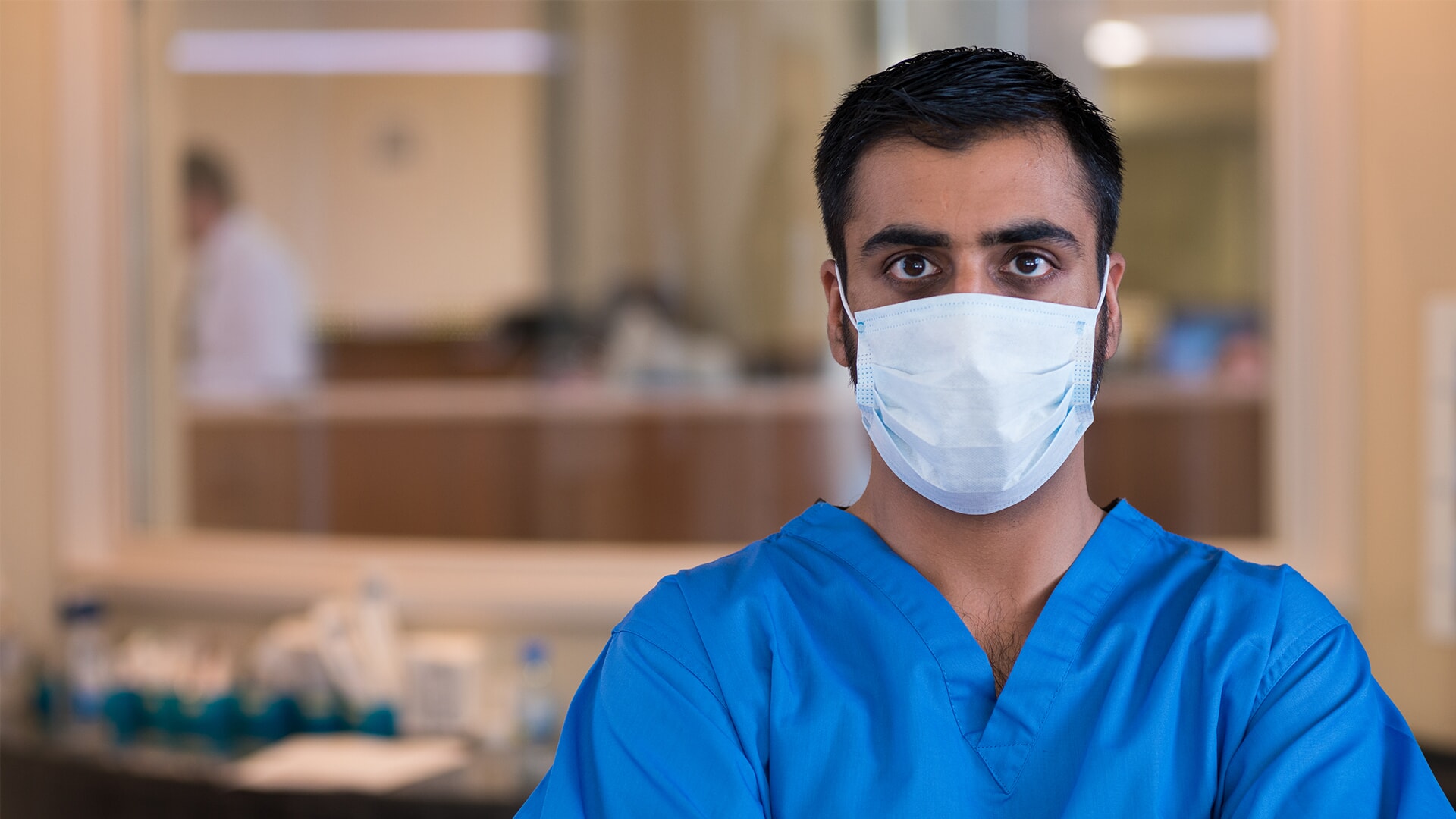 Roles of a Respiratory Therapist:
Diagnosing lung and breathing disorders and recommending treatment methods.
Interviewing patients and doing chest physical exams to determine what kind of therapy is best for their condition.
Consulting with physicians to recommend a change in therapy, based on your evaluation of the patient.
Analyzing breath, tissue, and blood specimens to determine levels of oxygen and other gases.
Providing invasive procedures, such as arterial line insertion, arterial blood gas sampling and intubation based on the clinical assessment of a patient.
Managing ventilators and artificial airway devices for patients who can't breathe normally on their own.
Responding to Code Blue or other urgent calls for care.
Educating patients and families about lung disease so they can maximize their recovery.
Skills required to becoming a successful Respiratory Therapist:
Compassionate, patient, organized and detail-oriented
Communication skills (verbal and written)
Critical thinking and problem solving skills
Teamwork skills
Ability to function in high-stress situations
Steps to becoming a Respiratory Therapist:
Complete a Diploma in Respiratory Therapy (3 years program) offered at College of the North Atlantic in Qatar
Obtain the Respiratory Therapist license from QCHP (Qatar Council for Healthcare Practitioners)
Common Respiratory Therapy courses covered in University:
Anatomy and Physiology
Cardiopulmonary Pathophysiology
Airway Management
Mechanical Ventilation
Pulmonary Diagnostics
Mathematics
Health Care Management, Ethics and Law
RT Microbiology
Career Pathways in Respiratory Therapy:
Respiratory Therapist
Adult Critical Care Specialist
Pulmonary Function Technologist
Sleep Disorders Testing and Therapeutic Intervention Respiratory Care Specialist
Neonatal/Pediatric Respiratory Care Specialist
Perfusionist
Anesthesia Assistant
Home Care Therapist
Career Pathways at Sidra Medicine:
Graduate Associate (1 year Program)
Respiratory Therapist 1
Respiratory Therapist 2
Respiratory Therapist 3
Supervisor of Respiratory Therapy
Manager of Respiratory Therapy
Director of Allied Health
Executive Director of Allied Health
What will Sidra Medicine provide you?
Bedayati Program – a 1 year New Graduate Nurse support to transition from student nurse to professional nurse
Opportunities for continuous professional development and post-graduate studies
In-house training courses and workshops
Career progression