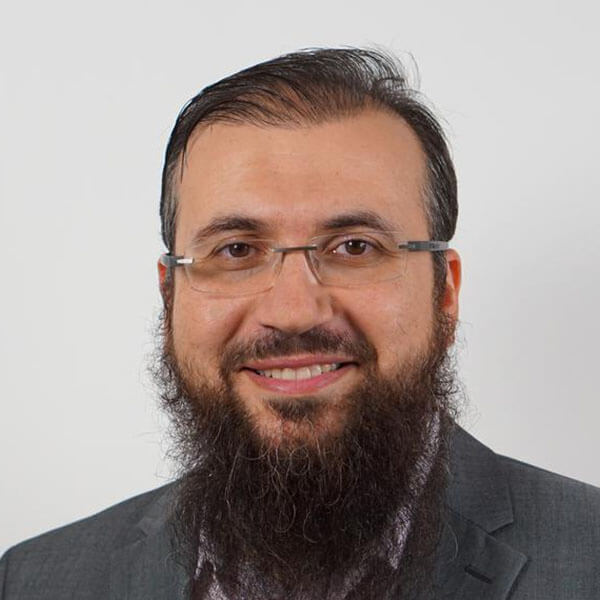 Talal Ibrahim
MD,FRACS (Orth),FRCS (Tr & Orth),MBBS (Hons),MRCS,MSc
Division Chief of Orthopedic Surgery
Dr. Ibrahim completed his medical training in Australia at the University of Sydney and subsequently his Orthopaedic Surgery training at the University Hospitals of Leicester, United Kingdom. He holds clinical fellowships in pediatric orthopaedic surgery from Great Ormond Street Hospital (London, United Kingdom) and The Hospital for Sick Children (Toronto, Canada). He has also completed mini-fellowships at the Russian Ilizarov Scientific Centre for Restorative Traumatology and Orthopedics (Kurgan, Russia) and Paley Advanced Limb Lengthening Institute (West Palm Beach, USA).

Dr. Ibrahim is a fellow of the Royal College of Surgeons in Australia, Canada and United Kingdom and fellow of The Australian Orthopaedic Association.

Dr. Ibrahim specializes in the treatment of pediatric hip conditions, neuromuscular disorders, leg length discrepancy and deformity, pediatric orthopaedic trauma and general pediatric orthopaedic conditions. He has a specific surgical interest in Developmental Dysplasia of the Hip (DDH) and neuromuscular surgery (Single Event Multi-Level Surgery (SEMLS) in cerebral palsy), treatment of long bone length discrepancy and deformity using both internal and external devices, pediatric foot and ankle surgery.

Dr. Ibrahim is active in research with an interest in basic sciences and clinical research. He has completed a Masters of Science in Medical Statistics and Doctor of Medicine at the University of Leicester, United Kingdom. Dr. Ibrahim has published extensively in journals and textbooks and currently a reviewer and member of editorial board for several orthopaedic journals. He has won numerous distinction research awards and awarded grants from Qatar National Research Fund and other academic institutions. Dr. Ibrahim has research collaboration projects both regionally and internationally.

Dr. Ibrahim is an Associate Professor of Orthopaedic Surgery at Weill Cornell Medicine-Qatar and Qatar University and continues to be active in medical student, resident and fellow teaching.