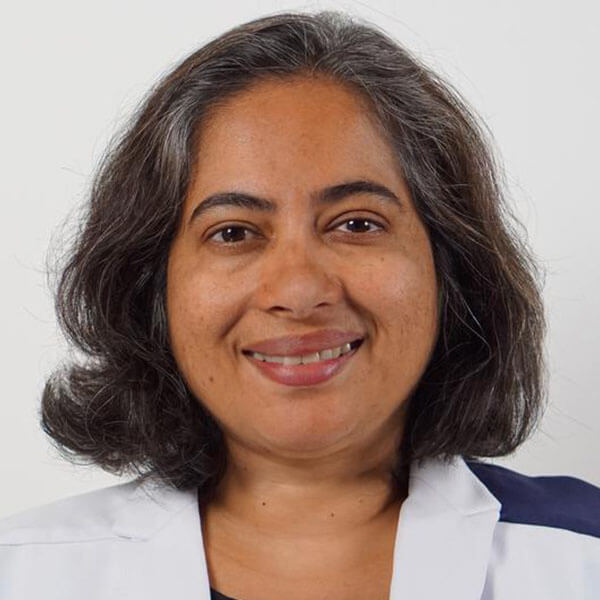 Sharon Maria Bout-Tabaku
MD,MSCE
Attending Physician

Dr. Bout-Tabaku has been practicing pediatric rheumatology for the past 11 years. She comes to Sidra Medical & Research Center from Nationwide Children's Hospital in Columbus, Ohio in the USA. She received her medical degree in 2003 from Jefferson Medical College in Philadelphia. Her Pediatric residency training was done at Miami Children's Hospital from 2003-2006. She then went on to complete her Pediatric Rheumatology fellowship and masters in Clinical Epidemiology and Biostatistics from the Children's Hospital of Philadelphia (2009) and the University of Pennsylvania (2013), respectively.

She joined Nationwide Children's Hospital and The Ohio State University in Columbus, Ohio in 2009. She served as fellowship program director from 2014 – 2017 and co-interim division direction from 2014-2017. Her clinical practice was in general rheumatology and she an interested in Inflammatory Bowel Disease related arthropathy. She has been closely involved in designing the clinical informatics collaboration between EPIC and the arthritis quality improvement network, Pediatric Rheumatology Care and Outcomes Improvement Network (PR-COIN), in designing an interface between the clinical chart and a national registry.

She taught medical students, resident and fellows. She served as a portfolio coach/mentor for 7 medical students in the Lead, Serve and Inspire program at The Ohio State University College of Medicine.

her research focused on the effects of childhood and adolescent obesity on the musculoskeletal system, specifically on pain, function and performance. She has been independently funded through the Arthritis Foundation, the Columbus Medical Research Foundation, the Rheumatology Research Foundation and the Nationwide Children's Hospital Research Institute.