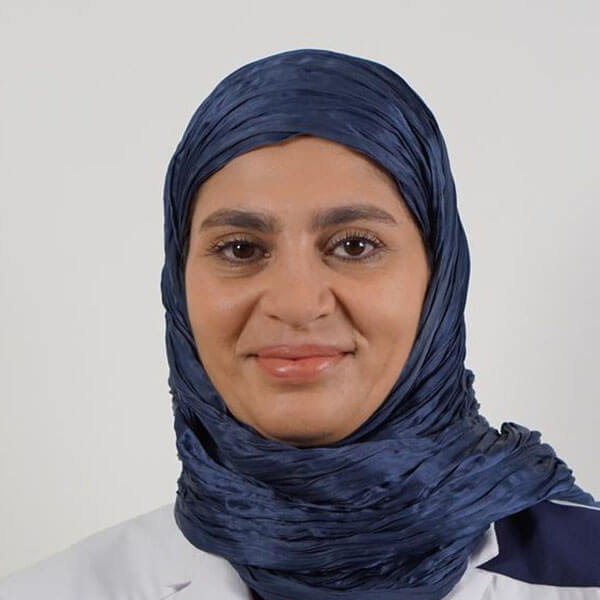 Eman A. Rahman Senan Al Maslamani
CABP,MD
Attending Physician

Dr. Eman A.Rahman Senan Al Maslamani is a Pediatric Infectious Diseases Senior Attending Physician at SIDRA Medicine, Doha, State of Qatar. She is an Assistant Professor of Clinical Pediatrics at Weill Cornell Medical College-Qatar and the Program Director both for the Transitional Year Residency Program and Pediatric Infectious Diseases Fellowship Program. Administratively, she chairs the Infection Prevention & Control Committee and a member of several corporate committees of Hamad General Hospital, Hamad Medical Corporation. She has recently been appointed as an Assistant Program Director of Pediatric Residency Program and Chairs its Assessment Committee.

She represents Qatar and an examiner of the Arab Board of Health Specializations (Pediatric).

In 1995, Dr. Eman obtained her medical degree from Arabian Gulf University, Bahrain. She completed her Pediatric Residency Training in 2001 and Pediatric Infectious Diseases Fellowship Training in 2008 both at Hamad Medical Corporation. In July 2016, she had Clinical Observership in Pediatric Blood and Marrow Transplant at the Duke University Medical Center, USA.

As a practitioner, Dr. Eman enhances health of infants, children, and adolescents by promoting excellence in the diagnosis, management, and prevention of infectious diseases through clinical care, education, research, and advocacy.

She has been also a recipient of various awards and citations, published and presented several researches and other scholarly activities both locally and internationally.