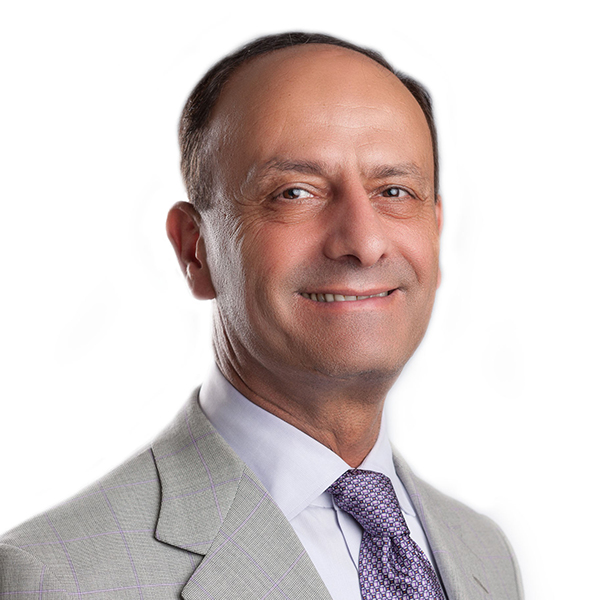 Professor Ziyad Hijazi
Chief Medical Officer
Ziyad M. Hijazi, MD, MPH is Sidra Medicine CMO, the Executive Chair of the Department of Pediatrics, the Director of Sidra Medicine's Heart Center, a Professor of Pediatrics and Medicine at Weill Cornell Medicine, and the clinical lead of Sidra international office.
Is internationally recognized leader in the nonsurgical repair of congenital and structural heart defects and in development of novel transcatheter devices. Performed the first multiple coil closure of patient ductus arteriosus (PDA) in (1993). Was the first in the United States to use the Amplatzer device to close atrial septal defects (ASDs) in 1997. Was the first to describe how intra-cardiac echocardiology can be used to assist in guiding transcatheter closure of ASDs in children and patent formen ovale (PFO) in (2000).
Was the first in the United States to perform percutaneous valve implantation for patients with defective pulmonary valves using the Edwards SAPIEN valve in (2005). Was the first in the United States to perform periventricular pulmonary valves implantation without cardiopulmonary bypass in (2008). Expert in transcatheter closure of para valvar mitral and aortic leaks. Editor-in-Chief, Journal of Structural Heart Disease. Has more than 350 manuscripts in peer reviewed journals and edited 8 books. Is course director for the Pediatric Interventional Cardiac Symposium (PICS), which annually attracts more than 800 professionals from more than 60 countries. In 2008, became the 31st president of the Society for Cardiovascular Angiography and Interventions ( SCAI). Is routinely selected by Chicago magazine as a "Top Doctor" in his field. In 2011, Mayor Thomas Menino declared July 24th,2011 as the Ziyad M. Hijazi day in Boston, MA.