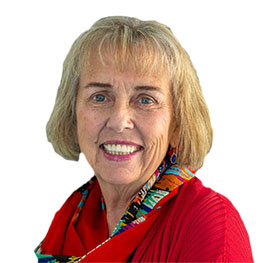 Prof. Deborah White
Member of the Board of Governors
Debbie has been the Dean and CEO at the University of Calgary –Qatar since 2016. She was the Associate Dean of Research at the University of Calgary in Alberta prior to coming to Qatar and has previously served as the interim Dean at both the University of Calgary and at college level in Alberta.
Debbie is a member of number of committees in Qatar. Her program of research in patient safety and quality of care focuses on workforce development, teaching and learning and work environment and organizational culture and practices. Debbie has secured over $2 million as a principal investigator and $10 million as a co-investigator.
Her current research includes: a 5 year comparative analysis and evaluation of Strategic Clinical Networks in Alberta and a comparative study of traditional maternity care and single room maternity care and the associated system, maternal and infant outcomes. Debbie has expertise in qualitative and quantitative methods and analysis, and knowledge translation.