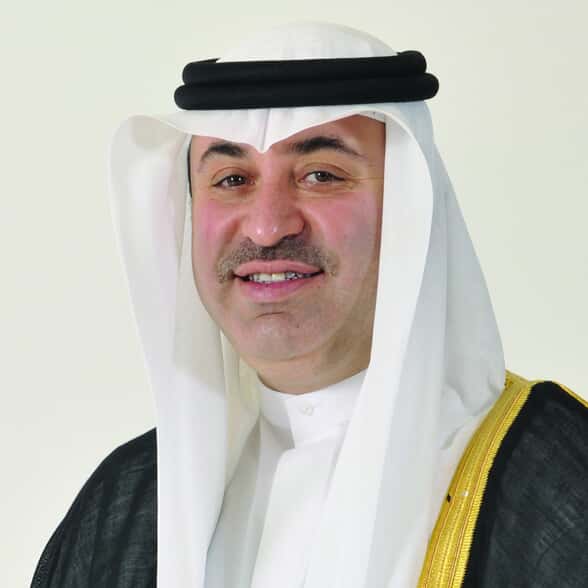 Mr Omar Hussain Alfardan
Member of the Board of Governors
Omar Hussein Alfardan is the President and CEO of Alfardan Group, one of the most successful privately owned business companies in Qatar and the region. Mr Alfardan holds a Bachelor's degree in Business Administration and a Master's Degree in Finance from Webster University, Geneva, Switzerland. Through his visionary approach and strategic expansion into profitable business sectors in Qatar and the region, he has driven the group to a path of sustained growth and enormous success.
Aside from being the President and CEO of Alfardan Group, Mr Alfardan holds numerous prominent positions in other institutions and organizations. He is the President and CEO of Alfardan Hotels and Resorts, Alfardan Hospitality, Alfardan Properties in Qatar and Oman and Alfardan Automotive in Qatar and Oman. He is also a Board Member of other Alfardan subsidiaries such as Alfardan Jewelry, Alfardan Investment and Alfardan Marine Services.
In addition to the above, Mr Alfardan serves as the Vice Chairman of the Board of Directors and Chairman of the Board Executive Committee of the United Arab Bank. He also serves as Managing Director of the Commercial Bank of Qatar, as well as holding the position of Chairman of the Board of Directors at Alternatif Bank in Turkey and is an Advisory Board Member at the Qatar Financial Center Authority. He is a fervent supporter of charitable and social programs and services as a Board Member of the Qatar Red Crescent Society.
Apart from his professional commitments, Mr Alfardan loves sailing, scuba diving and fishing in his free time. He is passionate about travelling and loves to unwind and explore the world during his travels around the globe.